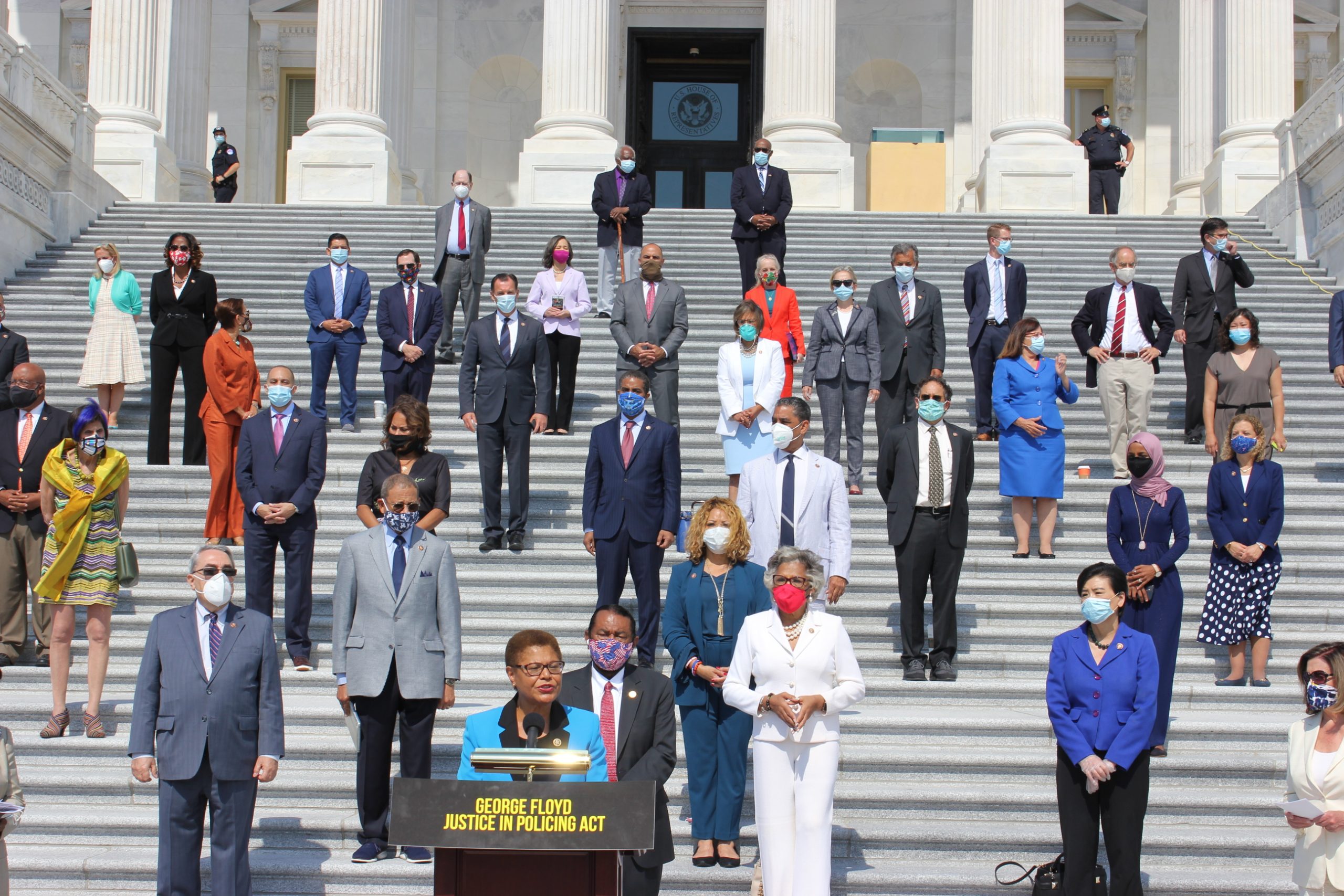 05 Mar

How The House's George Floyd Bill Would Change Law Enforcement

On March 3, lawmakers in the U.S. House of Representatives passed the George Floyd Justice in Policing Act. The "George Floyd bill" is named after the 46-year-old Black man who was killed by police officers in Minneapolis, MN, in 2020. If signed into law, the bill would enact sweeping reforms in law enforcement across the United States. The bill passed on a 220-212 vote, almost entirely along party lines.
Inside the "George Floyd Bill"
At 138 pages, H.R.1280 covers a lot of ground. The bill ranges from new data collection mandates to a prohibition on the transfer of weapons and ammunition. In its entirety, it would potentially be one of the most dramatic overhauls of how law enforcement agencies operate in U.S. history.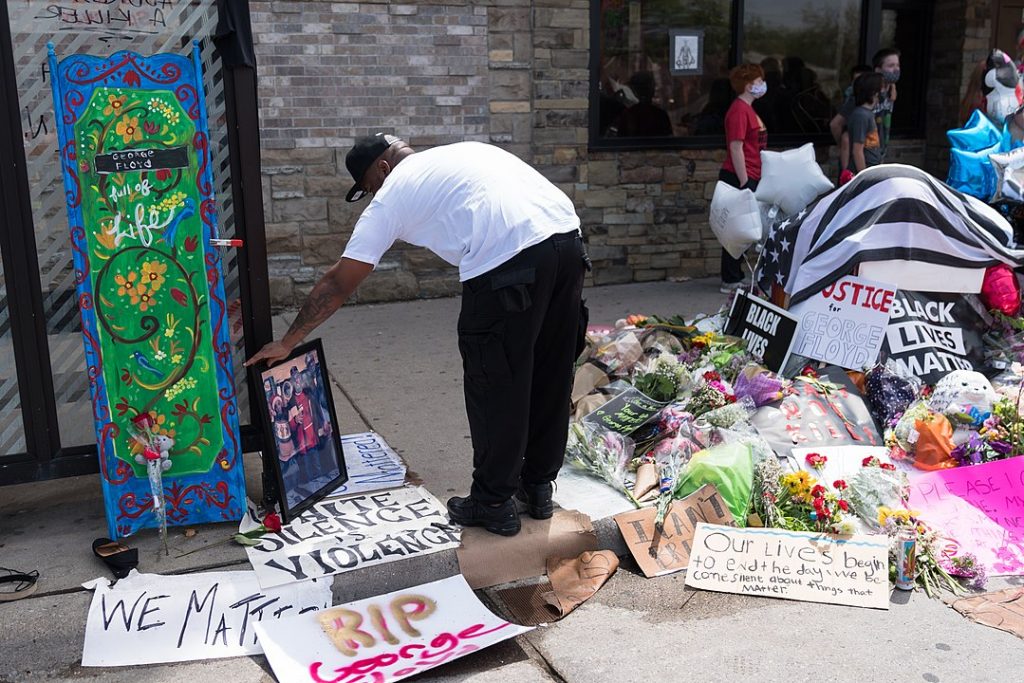 Ending Qualified Immunity
The George Floyd bill would effectively bring an end to qualified immunity as we know it. This legal principle has prevented countless law enforcement officials from being held legally accountable for the use of force, even when their force has resulted in injury or death. It had become a focus of activists in the wake of George Floyd's death in May 2020.
H.R. 1280 takes a three-pronged approach to reeling back qualified immunity.
Lowers the standard for criminal intent for law enforcement. Instead of its current standard of "willful," the standard for criminal intent would become "knowing or reckless" to convict an officer in federal court.
Limits the ability to use qualified immunity as a defense. It would also become more difficult for law enforcement and state correctional officers to use qualified immunity as a defense against liability. To do so, they would need to prove that they were either acting in good faith or that they could not have reasonably known that their conduct was illegal at the time.
Opens up police departments to subpoenas. The bill makes it easier for the Department of Justice to enforce anti-discrimination laws. Under the bill, the DOJ would be allowed to subpoena police departments accused or suspected of patterns of discrimination.
Banning Chokeholds
Section 363 of the bill addresses the use of chokeholds by law enforcement. It uses federal funding as a means to incentivize state and local authorities to ban chokeholds in their departments. Under the new law, federal funding would be denied to any local or state agency that does not ban chokeholds.
But the bill goes even further. Subsection (c)(1) establishes a new act called Eric Garner Excessive Use of Force Prevention Act. This act defines the use of a chokehold as a civil rights violation. That means that officials who use them in the course of law enforcement would be subject to Section 1983 lawsuits and Bivens motions.
Ending No-Knock Warrants
Another issue central to 2020's demonstrations was the use of no-knock warrants. These warrants allow police to enter a residence before announcing themselves, often by breaking down doors. They came into the spotlight after officers of the Louisville Metro Police Department killed Breonna Taylor while executing a no-knock warrant. Section 362 lays out a ban on the use of no-knock warrants in drug cases. It outright bans their use by federal agencies. It also withholds federal funding from agencies that do not make a law banning their use.
Compiling Better Data
One of the biggest changes to law enforcement would be a national data collection program. Section 118 of the bill would require all federal, state and tribal law enforcement agencies to standardize data sets. It would also require them to submit reports to the Attorney General's office.
Under the bill, law enforcement agencies would be required to document each of the following:
traffic stops,
pedestrian stops,
frisks and body searches, and
any use of deadly force.
At each interaction, law enforcement would be required to document people's race, ethnicity and gender. Agencies that did not collect and report this information would lose federal funding.
Banning Racial and Religious Profiling
Section 311 of the George Floyd bill makes it clear: "No law enforcement agent or law enforcement agency shall engage in racial profiling." Once again, it ties federal funding for local and state agencies to cooperate with the bill. It also grants the Attorney General the authority to create and enforce these regulations. Importantly, the bill allows the subjects of racial profiling to sue for a civil rights violation and seek remedies.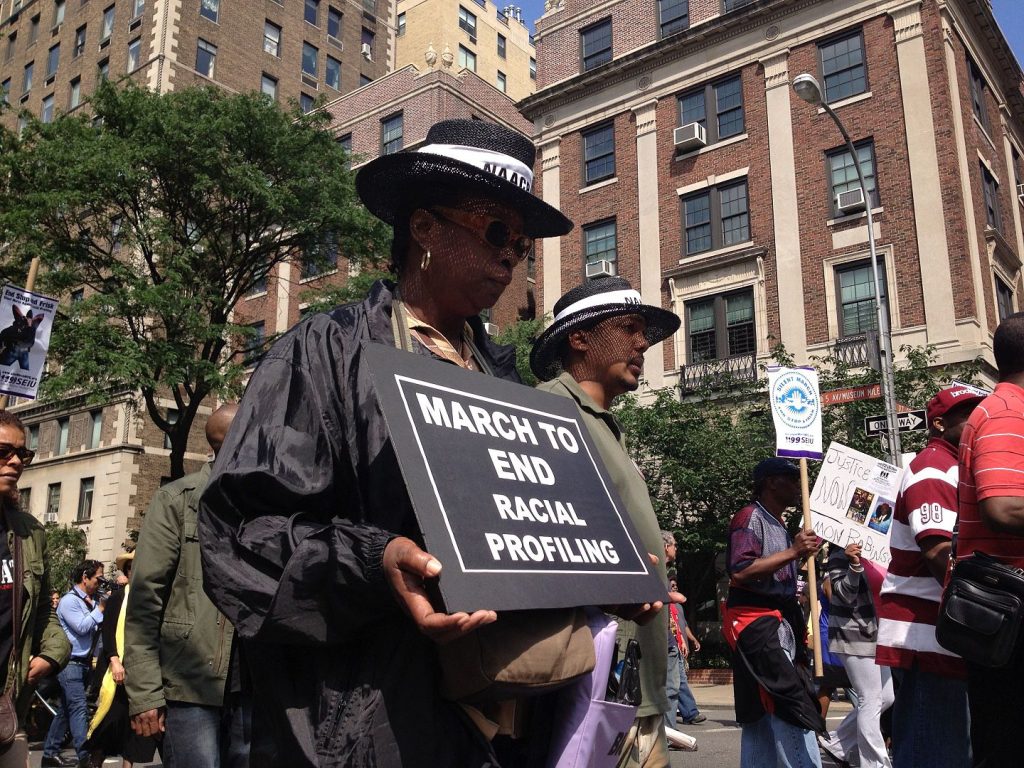 Moving Funds to Community-Based Policing Efforts
The bill also marks a shift towards community-based policing efforts. It provides grants for the creation of local task forces that would "develop innovative law enforcement and non-law enforcement strategies to enhance just and equitable public safety." In addition, it would provide grants for agencies to recruit and hire law enforcement officials that live in the communities they serve.
Why the Bill Matters (But is Likely to Fail)
If enacted, the George Floyd bill would go a long way towards addressing some core issues with policing in the United States. After a summer of protests and tireless work from activists around the country, H.R. 1280 addresses some of the public's specific demands around police reform. It not only provides new rules and regulations for police departments but also methods for enforcing them. By connecting federal funding to cooperation at the state and local levels, the bill establishes simple financial accountability.
But it also does something perhaps more profound — it codifies some forms of police violence and racial injustice as a violation of one's civil rights. It creates a legal framework to hold police and their agencies accountable. The bill would change laws, but it could also change how we see police and their role in public safety.
The Biden Administration's Support for the Bill
The Biden Administration has come out fully in support of the George Floyd Justice in Policing Act. Before the vote, the White House released a statement of support. "To make our communities safe, we must begin by rebuilding trust between law enforcement and the people they are entrusted to serve and protect," the Administration wrote. "We cannot rebuild that trust if we do not hold police officers accountable for abuses of power and tackle systemic misconduct — and systemic racism — in police departments."
If passed, the George Floyd bill would enact the kinds of changes progressives have demanded. And it would have real (financial) teeth to back them up. But therein lies the problem. The bill needs 60 votes in the Senate to make it to President Joe Biden's desk. All but one Republican in the House voted against the bill. The one that voted for it, Rep. Gooden (R-TX), said that he did so by mistake. If this vote was any indication, governmental accountability and justice reform may have to wait.