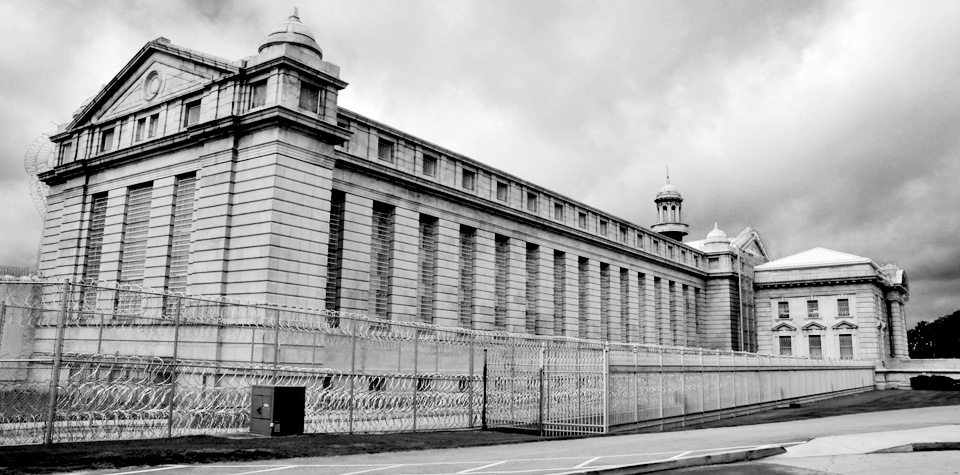 23 Aug

Corruption Investigation Empties USP Atlanta

Posted on August 23, 2021

Back in March, the United States Federal Penitentiary in Atlanta housed 1,800 people. Now, the federal prison facility contains only 134 people, The Atlanta Journal-Constitution reports. Approximately 1,100 people from USP Atlanta have been transferred to other prisons, AJC has learned.

Earlier this summer, the paper got a nearly unbelievable tip that the prison was almost empty. The paper investigated. The claim is true. The sprawling facility, built in 1902, is indeed nearly empty.

The BOP describes USP Atlanta as "a medium security U.S. penitentiary with an adjacent minimum security satellite camp and a detention center." Security may well have been far below minimum, according to AJC.
Signs of Lax Security at USP Atlanta
Here's a roundup of what's been going on at USP Atlanta, according to AJC, government documents and other news sources:
On June 22, USP Atlanta went on lockdown. A staff memo described a "prevalence of narcotics and cellular devices" among "the inmate population."
Also in June, a prison teacher found "24 cell phones, 30 chargers, ear buds, Under Armour long underwear, wrapped bundles of a 'leafy substance,' weed grinders, assorted chains and necklaces and one bottle of air freshener" in the Education Department.
Some prison staff turned a blind eye to 'raucous parties and free-flowing contraband."
In 2018, the feds slapped a correctional officer at USP with one day in prison, two years of supervised release and a $3,500 fine. His crime, according to the DOJ: He accepted bribes in exchange for smuggling tobacco cigarettes into the prison. Prisoners at USP Atlanta are not allowed to use tobacco.
Prior to 2017, a hole in the fence at USP Atlanta allowed people in the prison's low security area to come and go as they pleased. An ad hoc shuttle service even stopped at the hole to pick up passengers. Officials caught one prisoner returning to the prison through the hole. He was carrying "a bag containing a cellphone, two bottles of Jose Cuervo tequila, two cartons of Newport cigarettes, four boxes of Black and Mild cigars, plus scissors and food items," AJC reported.
Brian 'Lil B' Stanton allegedly masterminded an international drug trafficking organization while at USP Atlanta,
One Quarter of Prison Staff Were 'Bad Apples'
Officials could have addressed the problems earlier, without having to take drastic actions like transferring 1,100 people. ""They went nuclear instead of being surgical," one lieutenant wrote on social media.
"I'd say 20 to 30% of the officers were dirty," one longtime prison employee told AJC. "And that's just totally unacceptable. You're always going to have a few. Most prisons have one, two or maybe three bad apples. Not a quarter of the staff."
What the Feds Are Doing about USP Atlanta Now
Visitors are not allowed at the site currently, according the its BOP page.
The BOP plans to hold about 250 low security prisoners at the location as a work crew. This crew will renovate the facility. (And repair holes in the fencing, maybe?)
Earlier this month, a US DOJ Office on Inspector General report highlighted "urgent security concerns" at an unnamed BOP facility. During the night shift, prison staff are able to go around metal detectors and evade screening. This practice is not standard for a medium security facility, the OIG report notes. The report doesn't name the federal prison it describes. However, metal detector walk-arounds have been common at USP Atlanta, an employee has told AJC.