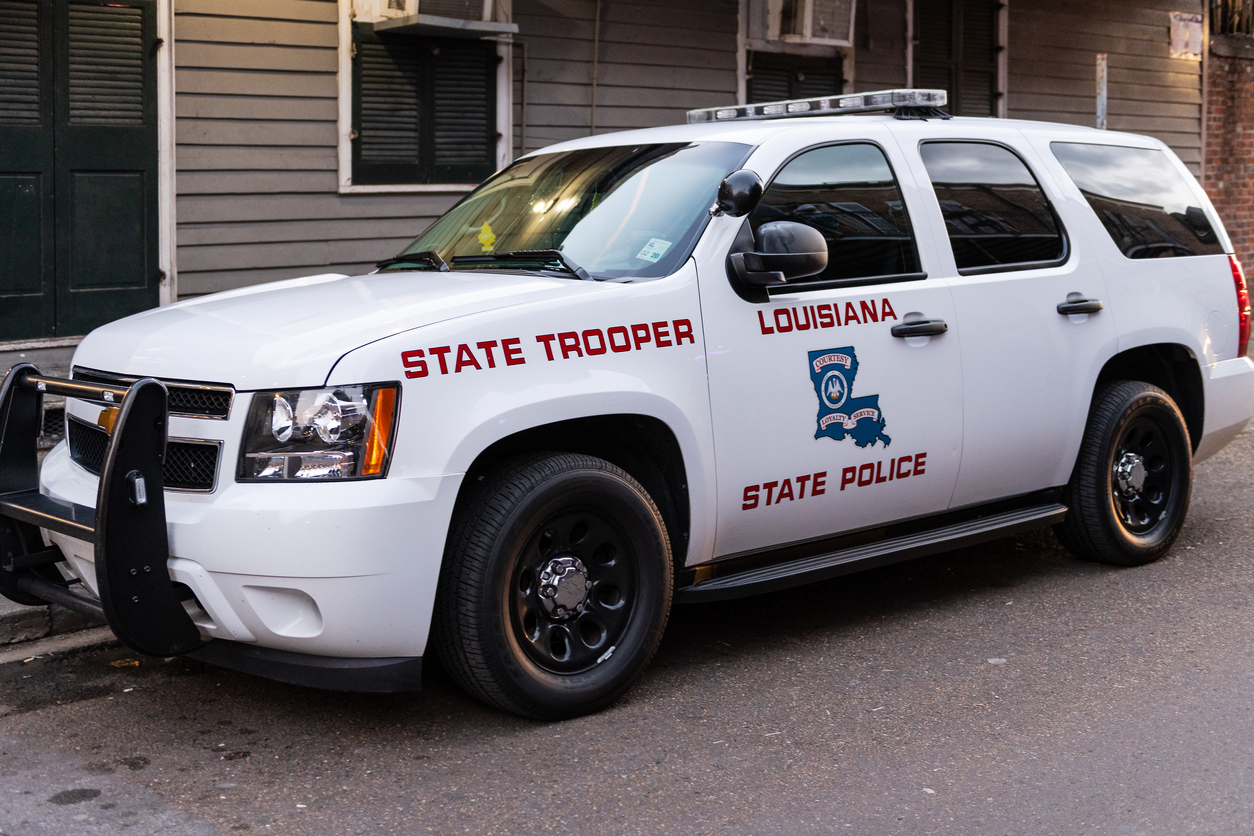 24 Sep

Louisiana State Trooper Indicted for On-Duty Assault

Posted on September 24, 2021

Yesterday, the Department of Justice announced that a federal grand jury had indicted Louisiana State Police Trooper Jacob Brown for using excessive force during a 2019 arrest. He now faces a charge of deprivation of rights under the color of law.
Brown faces charges for allegedly attacking several Black motorists.
On May 30, 2019, Brown arrested a man identified as "A.B." in the indictment. During the arrest, Brown pummeled A.B. in the head and body numerous times with a modified flashlight that was to be used to break glass. As a result of the attack, A.B. suffered physical injuries.
According to NBC News, A.B.'s injuries were severe enough to land him in the hospital. He suffered a broken jar, busted ribs and a gash across his head.
A.B.'s attorney, Donecia Banks-Miley, described the indictment as "a sigh of relief." After the Louisiana trooper was indicted, A.B. said he just wanted justice. "We're just trying to remain hopeful and trust the process of justice," she said to The Associated Press. According to Banks-Miley, A.B. "is extremely happy, and he just wants full justice."
Brown could face prison time for his conduct in numerous cases.
If Brown is convicted, he could spend up to 10 years in prison. He could also face three years of supervised release and a fine of up to $250,000. Additionally, NBC News reports that Brown is also already facing state-level criminal charges in connection with his arrests of A.B. and two other Black men, opening the door to even more potential penalties.
The evidence in the state-level cases is fairly damning. In one of the other cases, prosecutors discovered a group chat in which Brown boasted about how the suspect was "gonna be sore" after his arrest. Then Brown bragged that "it warms my heart knowing we could educate that young man."
The indictment comes at a time when the DOJ is investigating incidents involving Louisiana State Police troopers that resulted in death or bodily injury to people the troopers arrested. According to the press release, "[t]hose investigations remain ongoing."