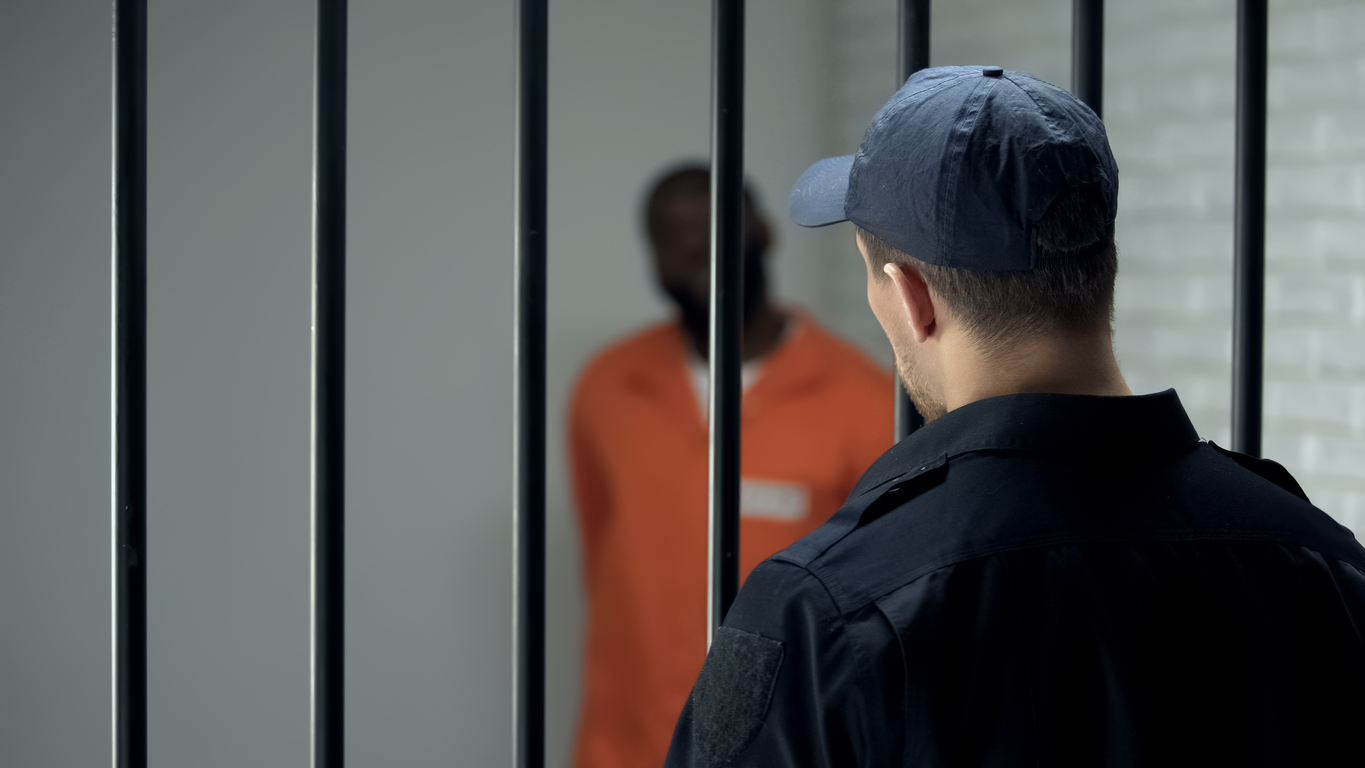 02 Nov

BOP Staff File Lawsuit Challenging COVID-19 Vaccine Mandate

Posted on November 2, 2021

Bureau of Prisons employees, like so many others, find themselves facing a choice. They can either get the COVID-19 vaccine or lose their jobs. In September, President Joe Biden issued a COVID-19 vaccine mandate for all federal employees, including BOP staff. The mandate gives BOP staff, a group hit hard by COVID-19 but also reluctant to get the vaccine, until Nov. 22 to get the vaccine. Some BOP employees now want a court to throw the mandate out.
COVID-19 has ravaged prisons across the United States. But BOP staff have largely refused to take advantage of the widely available vaccine.
Everyone knows, or at least should know, that COVID-19 has ravaged prisons in the U.S. for the past 18 months. According to Government Executive's Courtney Bublé, 155 incarcerated people and 368 staff members have had confirmed COVID-19 cases. 42,776 incarcerated people and 8,169 staff have recovered. And 266 incarcerated people and seven staff members have passed away from COVID-19 in federal prison. Despite the overwhelming number of cases and deaths in prisons, incarcerated people, not BOP staff, have lead the way when it comes to the COVID-19 vaccine.
In fact, it wasn't that long ago that lawmakers expressed "shock" after learning that the majority of BOP employees remain unvaccinated. "Why do you think it is that less than half have opted to be vaccinated when it's been offered to 100%? Does that strike you as odd?" U.S. Representative Charlie Crist (D-FL.) asked Michael Carvajal, the BOP's Director, during a hearing on the Bureau's pandemic response.
"I wish I could answer that, but I certainly can't force it on anyone," Carvajal responded. "I am vaccinated and I encourage all of my staff to get it. That's the best I can do." But that encouragement took a step to the next level when the Biden Administration mandated the vaccine for BOP staff in September. Under the mandate, BOP staff have until Nov. 22 to get the vaccine or have their employment terminated.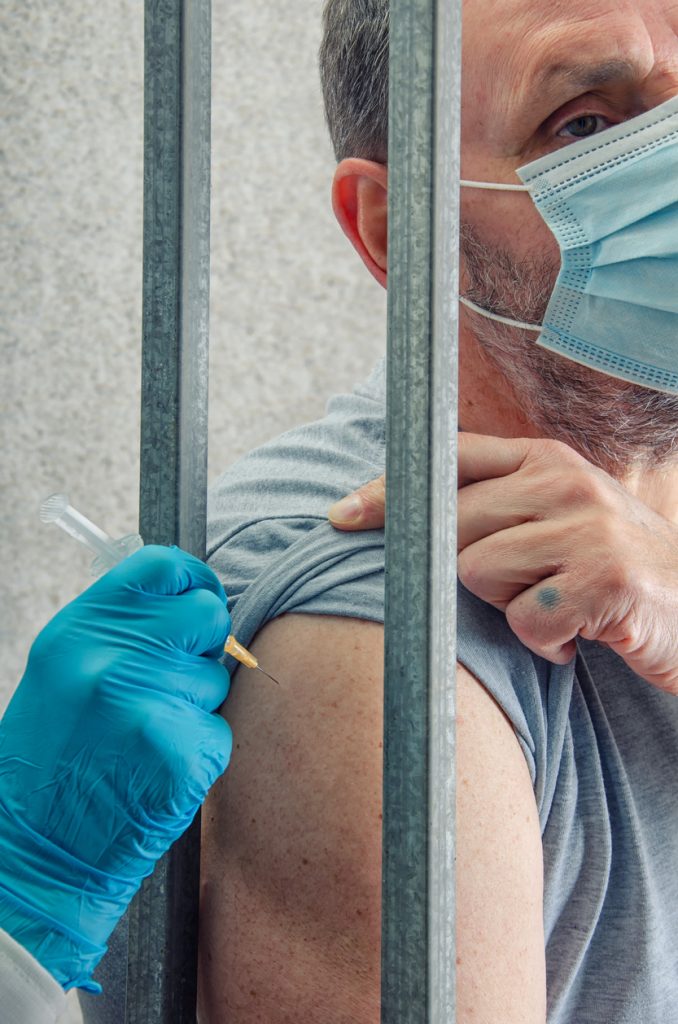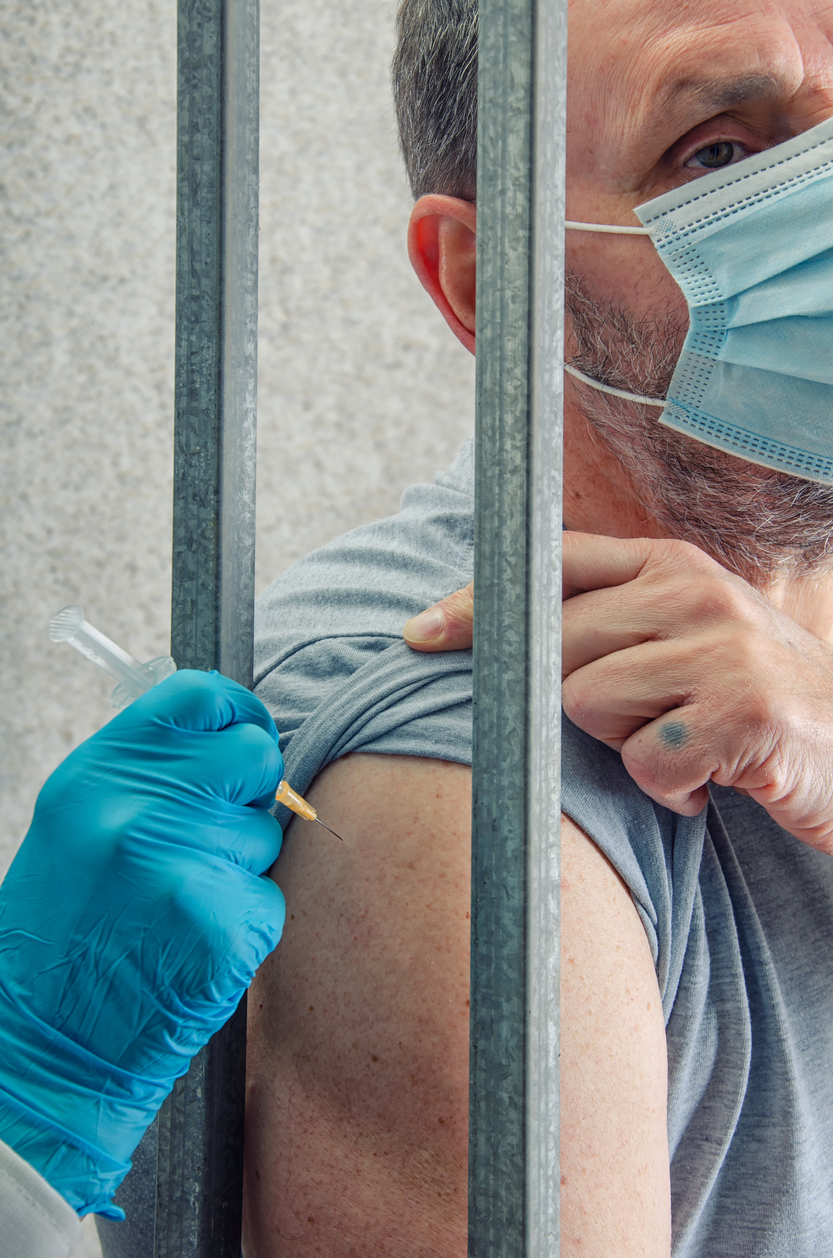 The Biden Administration aims to mandate the vaccine for all federal employees. Yet BOP staff have fought back by filing a federal lawsuit.
But, with the Nov. 22 deadline for vaccination quickly approaching, BOP staff won't leave — or get the vaccine — without putting up a fight. Last week, the American Federation of Government Employees Local 501, which represents BOP employees in Miami, and the Council of Prison Locals 33, which represents BOP employees nationwide, filed a lawsuit in the U.S. District Court for the Southern District of Florida.
In the suit, the BOP employees claim that they are "challenging the defendants' acts, personnel policies, customs and workplace procedures, which deprived plaintiffs of their due process rights under the Fourteenth Amendment to the United States Constitution as well as their Fourteenth Amendment liberty right to privacy, self-autonomy and personal identity, including the right to reject mandated procedures and treatment," according to the complaint.
According to the BOP staff, government officials have "failed to follow the notice and comment provisions of the Administrative Procedures Act" because the mandate "is clearly arbitrary and capricious violating the Equal Protection Clause of the Fourteenth Amendment … since corrections officers/bargaining unit employees and members of the putative class are subject to the vaccine mandate; however, prison inmates are not."
The BOP employees' lawsuit is likely to fail. But they're part of a nationwide "Do Not Comply" chorus from law enforcement in the U.S.
The lawsuit filed by the BOP staff is likely to fail. That feels obvious in light of the decades-old precedent authorizing vaccine mandates. But it's even more obvious in light of the United States Supreme Court's order denying relief to a group of Maine healthcare workers facing a COVID-19 vaccine mandate is. As a result of the order, nearly every healthcare worker must now get the vaccine or lose their jobs. This is true even for workers who object to the vaccine on religious grounds. It's hard to imagine how the COVID-19 vaccine mandate for BOP employees could achieve a different outcome.
But the way BOP employees define "winning" might not have anything to do with the lawsuit itself. Over the weekend, social media filled up with posts like this tweet and this article showcasing the different ways that New York police officers are trying to avoid the vaccine mandate. Even more bizarre than these examples are images like the one in this tweet where protesting New York police officers are holding "Do Not Comply" signs.
Many BOP employees feel entitled to decide which rules apply to them and which ones don't. That's an ironic-at-best position.
Nearly all Americans have complied with vaccine mandates for decades. Earlier this year, I had to update my ten-year-old son's immunization record with his school. When you went to college, you more than likely submitted your own immunization record, too. Even some of the most conservative schools out there require immunization records during the application process.
But, for BOP staff, that hasn't really mattered. Instead, the employees claim, they are entitled to their jobs regardless of what rules officials put into play. The Department of Justice can't "be a law enforcement manager sworn in per [U.S. code of law] to support and defend the Constitution then violate [the law] by requiring or forcing other subordinate law enforcement officers to give up their right to privacy," Eric Speirs, AFGE Local 5's1 President, told Bublé. "If federal criminals' constitutional rights are not infringed by the vaccine mandate then how on God's green earth can the U.S government violate the law-abiding federal law enforcement officers' Constitutional rights?"
The federal court will undoubtedly explain why vaccine mandates aren't unconstitutional. But this logic — incarcerated people have it better than us — is indicative of a more problematic trend in law enforcement agencies and prisons across the country. If the idea of consequences for refusing to follow a rule (even if that rule requires a vaccine) is a step too far for law enforcement, imagine what real accountability might do.