24 Mar

Why did USP McCreary give Books N Things an exclusive deal?

USP McCreary is a high-security penitentiary in Pine Knot, Kentucky. According to its Admission & Orientation Handbook, the more than 1,500 men in USP McCreary can "subscribe to and receive publications without prior approval." According to the Handbook, a "publication" is "a book, single issue or a magazine or newspaper, or materials addressed to a specific inmate, such as advertising brochures, flyers and catalogs." The men can also "receive hard-covered publications," but they must come "from a publisher, book store, or a book club." "In addition," the Handbook continues, "soft-covered publications … must also be received from the publisher, book store, or book club."

The only catch, at least according to USP McCreary's Handbook, is how many books and magazines you can have. "Accumulation of publications will be limited to five (5) magazines (not to be more than three months old) and to the amount that can be neatly stored in the locker provided in each room because of sanitation and fire safety reasons." The Handbook does not explain how six or more books or magazines create sanitation problems or a fire hazard. But those are USP McCreary's rules nevertheless. The five-publication maximum does have, however, one exception: legal materials. "The Unit Manager may allow more space for legal publications upon request," the Handbook says.

That's what USP McCreary's Admission & Orientation Handbook says anyway. But, according to an "Inmate Bulletin" posted on Twitter by Kevin Ring, the President of FAMM, USP McCreary's rules for books and magazines just changed. Now, if you want to buy a book or a magazine for someone in USP McCreary, you have to buy it from Books N Things Warehouse. "Beginning March 20, 2022," the Bulletin reads, "inmates will be required to make All book and magazine purchases through BooksNThings Warehouse."
USP McCreary is a prison in Kentucky. Books N Things is a post office box or two in New Jersey.
If you're wondering why USP McCreary gave Books N Things exclusive control over book and magazine purchases, you're not alone. Before seeing this Bulletin, I had never heard of Books N Things. When you go to its website, the only address you can find is "PO Box 7330 – Shrewsbury, NJ 07702-7330." Obviously, a book warehouse isn't in a post office box, so I dug a little further. Earlier this week, ZoomInfo had Books N Things' physical address as "1 Sheila Dr, Tinton Falls, New Jersey, 07724, United States." I tweeted about that on Monday. According to LoopNet, that address is home to a commercial real estate building that several different companies currently rent.
Now, just a couple days later, there's a new address on ZoomInfo: "716 Newman Springs Rd, Ste 217, Lincroft, New Jersey, 07738, United States." That address is for a UPS Store. While it says "Ste. 217," it seems safe to assume that refers to a post office box. As The UPS Store's website states, "[w]hen you open a mailbox at The UPS Store, you get a lot more than just a box with a key. You'll get package acceptance from all shipping carriers, mail receipt notifications, and a real street address in 07738, not just a PO Box #." Surely, if Books N Things beat out companies like Amazon and Barnes & Noble for the exclusive deal with USP McCreary, it has more than two post office boxes right? Right? Frankly, it's hard to say.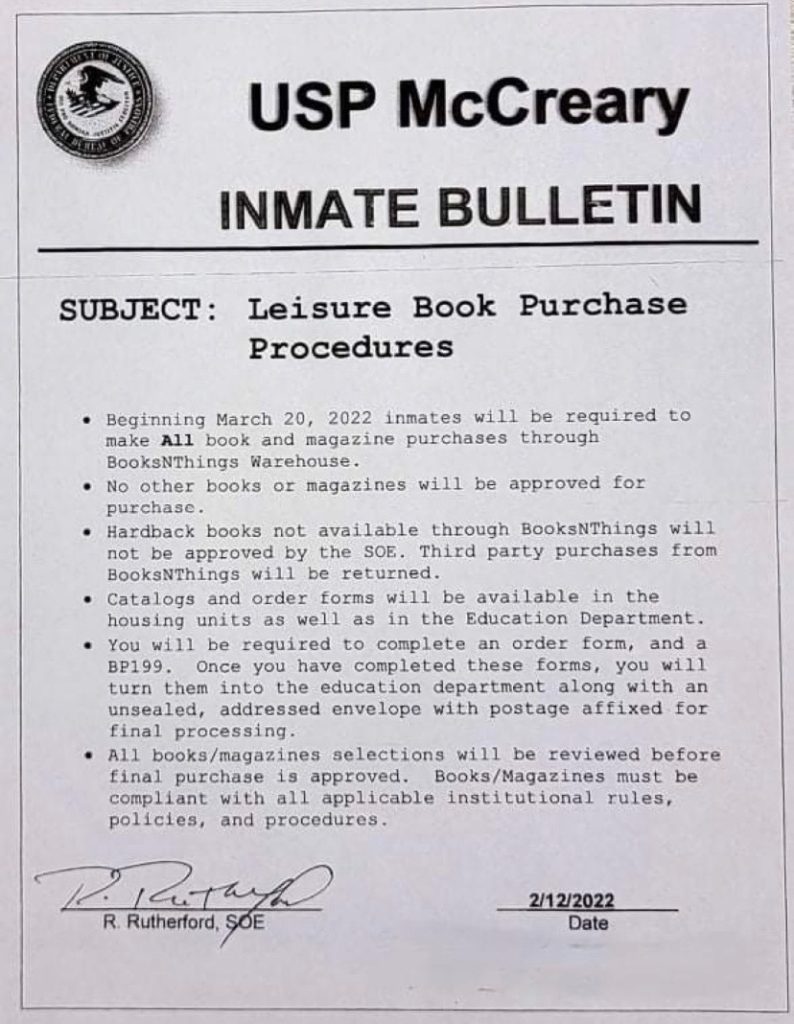 Books N Things is only open 11 hours per week by phone or email and is run by real estate investors.
In addition to only having post office boxes for addresses, Books N Things has unique hours, too. According to the website, Books N Things is open "Tues. 2pm-5pm / Wed. & Thurs. 10am-2pm (EST)." That's it. It's open for 11 hours per week; no Mondays, no Fridays and no weekends. And, because their addresses are only post office boxes, it looks like you're stuck contacting them by phone ("1-800- 681-2740") or fax ("1-800- 681-2741"). Or you could email Books N Things at "info@booksnthingswarehouse.com." (I called and emailed Books N Things Monday morning but haven't heard back. Then again, they've only been open for seven hours since then, so it hasn't even been a full business day yet.)
But there have to be some people running the company, right? Yes. Going back to ZoomInfo, you can see that Gabriela Giuliani is the company's Chief Executive Office. Ashley Jestat is the company's Chief Operating Office. And, as it turns out, Giuliani and Jestat are a couple working in real estate together for Boutique Realty. According to Boutique Realty's website, the couple has "been real estate investors since 2005, and have experience in buying, selling, renting and flipping homes for maximum gains." "Additionally," the website continues, "for the last 10 years, [they] have owned and operated a flourishing Mail-Order business selling books & magazines across the United States."
So, why did USP McCreary give Books N Things an exclusive deal? Nobody knows, which is a problem.
With all due respect to Books N Things, Giuliani, Jestat and anyone else involved with Books N Things, I have no idea why USP McCreary gave Books N Things this one-of-a-kind, exclusive deal. And no one else appears to either. On Twitter, some users hypothesized that Books N Things was probably the beneficiary of "kickbacks" and the like. Frankly, I can't find anything to support that. According to the Federal Election Commission's Individual Contributions Database, neither Jestat nor Giuliani have made any out-of-the-ordinary campaign donations. In fact, neither seem that involved in politics — in New Jersey, in Kentucky or elsewhere. So, while the "kickbacks" logic is one of the more exciting explanations, I haven't found anything to support it. (If you know anything that might support this explanation, though, please email me.)
Another possible explanation is that this is yet another purposeless move to make life in prison just a little bit harder for the more than 150,000 people in Bureau of Prisons (BOP) custody. Unfortunately, this isn't the first time a BOP facility has tried something like this. Back in 2018, other BOP facilities tried similar policies. According to reporting from The Washington Post at the time, multiple facilities made "it harder and more expensive for thousands of inmates to receive books by banning direct delivery through the mail from publishers, bookstores and book clubs" just like USP McCreary is doing now. And that's not even to mention the ongoing efforts to ban books across the U.S., including in prisons.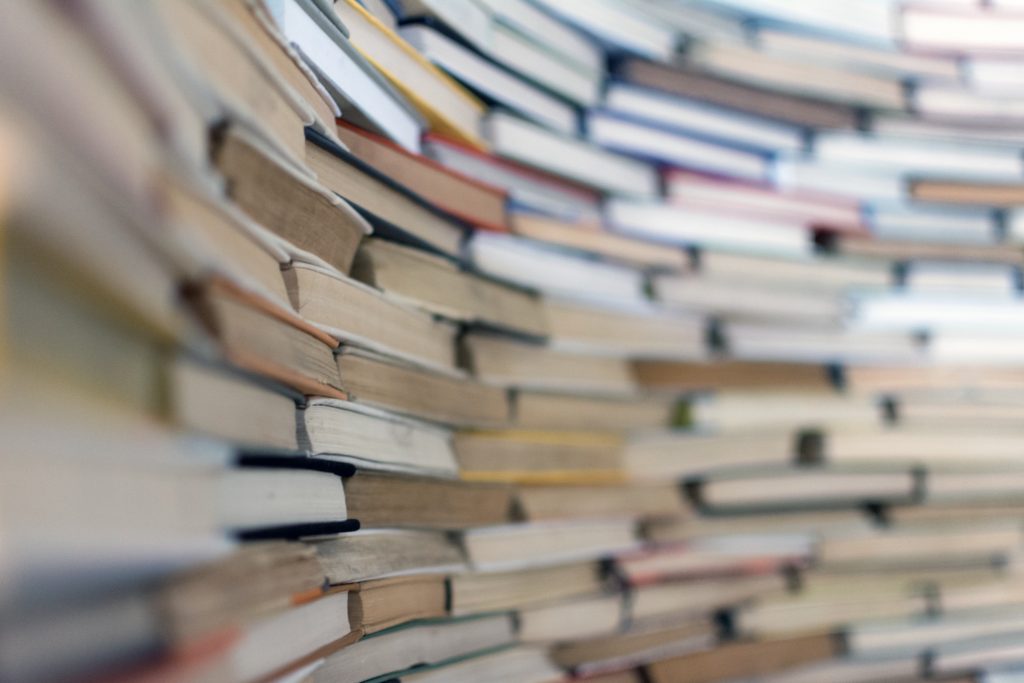 Like every other perplexing-at-best decision the BOP makes, safety is likely to be the excuse yet again.
In 2018, in the face of public pressure, the BOP eventually backtracked, reversing the policy shortly after it started. The hope is that USP McCreary does the same thing this time, too. When the BOP rescinded the policy, officials told The Washington Post that the decision was made to "ensure we strike the right balance between maintaining the safety and security of our institutions and inmate access to correspondence and reading materials."
Safety and security. That's always the excuse. When the ACLU of Maryland called on the BOP to reverse the 2018 policy, it made an important point. There is a lot of downtime in prison. So, people read a lot. At USP McCreary, you can have just "five (5) magazines … because of sanitation and fire safety reasons" already. It's hard to imagine getting them from Books N Things rather than someone else will help with sanitation or a fire.