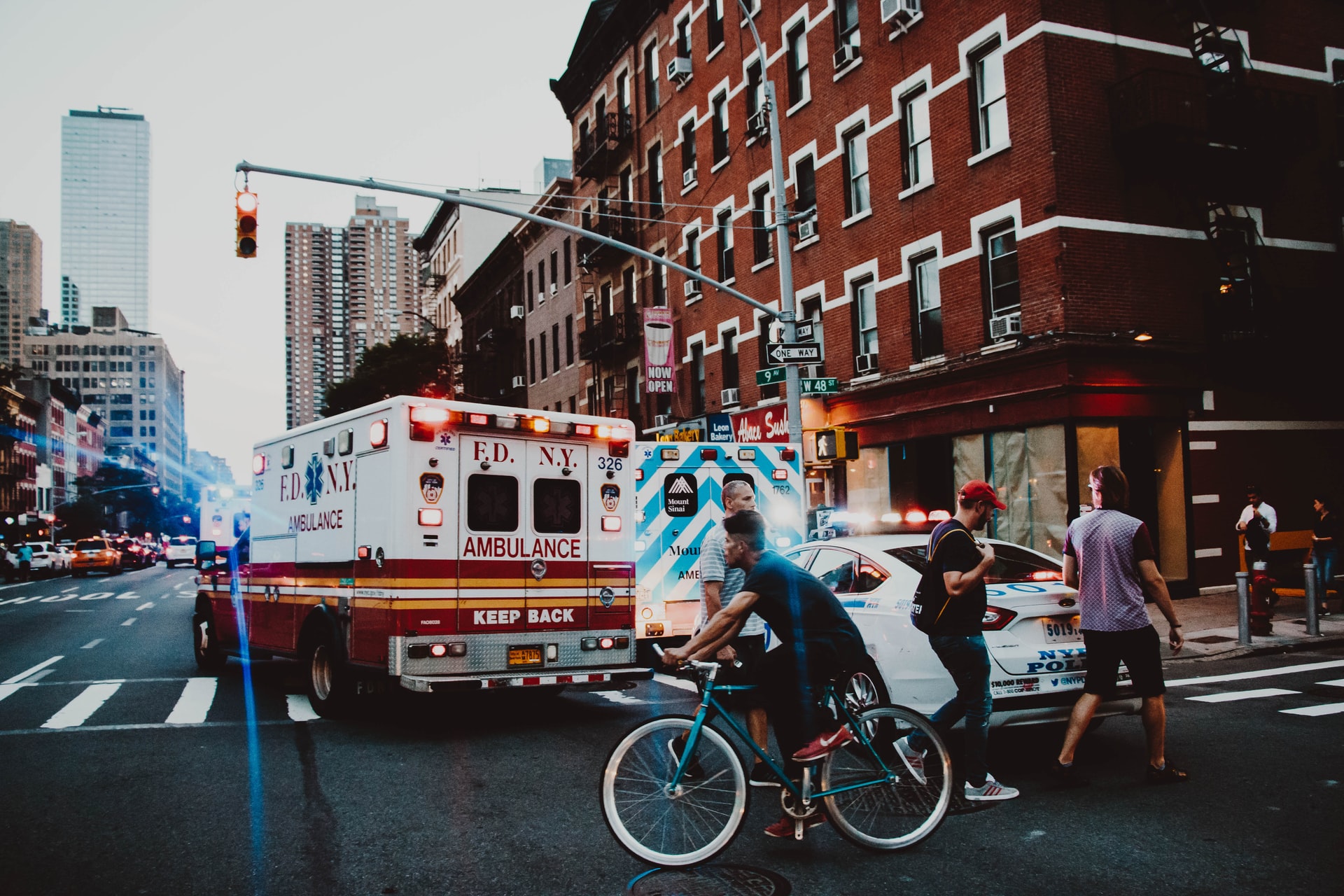 20 Aug

Study: Mental Health Response Teams Have Better Outcomes Than Police

Posted on August 20, 2021

In the United States, one in every five people killed by police has a mental illness, according to information from The Washington Post. Since The Post began collecting that data in 2015, police have killed more than 1,400 people with mental illnesses. Statistics like these have helped form the backbone of the Defund the Police movement. While the decentralized, leaderless movement has many different iterations, one of the most common refrains has been to demand replacing police with other trained professionals for some emergency calls. New York City has recently become one of several places in the country to try replacing police with a mental health response team for non-violent emergency calls, yielding some positive early results.
A New York City pilot program tested non-police intervention in some nonviolent emergency calls.
Thus far, 2021 has been a year of significant justice reforms for New York City. And in June, the city launched the pilot program Behavioral Health Emergency Assistance Response Division, or B-HEARD. According to the city's website, B-HEARD "is part of New York City's commitment to treat mental health crises as public health problems – not public safety issues. For the first time in New York City's history, teams of health professionals – including EMTs/paramedics and mental health professionals – are responding to 911 mental health calls, beginning with a pilot program in East Harlem and parts of north and central Harlem."
The city published a one-pager on its website to outline the basic purpose and functions of the program. It says that B-HEARD teams will use their expertise and experience in mental and physical health to respond to and deescalate a number of emergency situations. The brief specifically mentions several situations:
Suicidal thoughts and ideation,
Substance abuse and misuse,
Mental illness, including severe mental illnesses and
Physical health issues which may mask mental health issues.

B-HEARD Teams arrive on scene in FDNY EMS-marked non-transport vehicles and uniforms, but the city outfits them with the same basic first aid and life support equipment as EMS ambulance teams. They are able to assess a person's physical and mental health and, if necessary, provide on-site assistance. That assistance can mean connecting a person with a mental health provider or follow-up services with consent. Teams can also provide on-site emergency medical care if needed while waiting for EMS to arrive.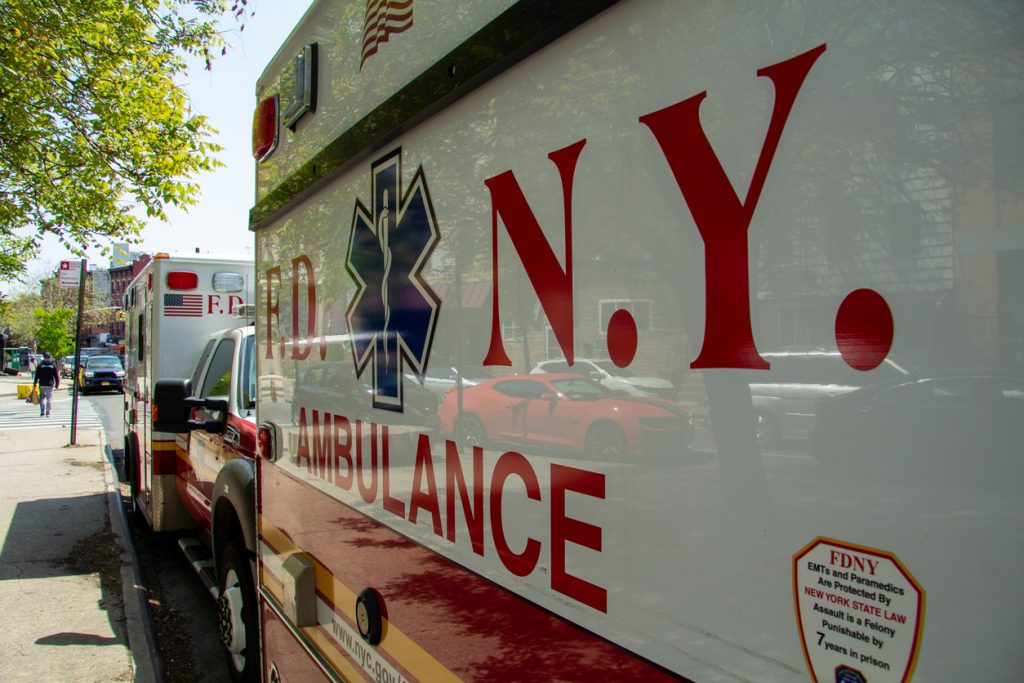 Early data from the study yielded positive results.
The city launched the mental health response team on June 6 and began collecting data immediately. After its first month of operation, the results show some promise.
Between June 6 and July 7, B-HEARD fielded around 16 calls each day in the pilot area. And of those calls, 911 operators routed roughly 25% of them to B-HEARD teams. The study showed some measures of improvement over traditional police responses, according to data from the city.
When traditional police-led teams respond to 911 calls, only 82% of people accept care from those teams. But among people treated by the B-HEARD teams, 95% of them accepted care.
The mental health response team also showed improved outcomes when it came to people sent to emergency rooms. Among people B-HEARD responded to, only 50% of them were taken to a hospital for further care. This is far less than the 82% of people who get transported to a hospital during and following traditional police-led 911 responses.
And while it responded to just 25% of calls in first month, city officials say that they expect that number to grow to as much as 50% in the near future.
The program is not actually a new idea. Using a mental health response team instead of police has a decades-long history.
The B-HEARD program might have come during recent nationwide push for justice reform, but the idea isn't all that new. Neither is implementing it.
In fact, the B-HEARD program is modeled after a well-established mental health response team program from Eugene, Oregon. Crisis Assistance Helping Out on the Streets, or CAHOOTS, has been successfully carrying out a similar mission for more than three decades.
According to the program, CAHOOTS fielded around 24,000 calls in 2019. Of those 24,000 calls, respondents requested police backup only 150 times.
Their contribution to local emergency calls is far from insignificant. In 2017, CAHOOTS units responded to 17% of the Eugene Police Department's overall calls. But in that time, it used far less than 17% of the police budget. The annual combined budgets of the Eugene and nearby Springfield (which CAHOOTS also serves) police departments is $90 million. Meanwhile, the CAHOOTS program budget costs taxpayers just $2.1 million each year, roughly two percent of the police budget. Officials estimate that the city of Eugene saves around $8.5 million each year due to the program.
The results are far from conclusive but show enough promise to warrant more testing.
The initial results of the B-HEARD program have been positive ones for those advocating for a rethinking of emergency response systems. And while the feedback from the pilot program shows exciting promise for justice reform advocates, it is important to recognize its limitations. Given the small sample size—one specific area and just under 150 responses—and the short period of study, the data are in no way conclusive.
While the results are not conclusive, though, they are certainly promising. And it looks as though more data are on the way. Similar mental health response team programs are already underway in other states such as California, Colorado, Georgia and Montana. Some of those appear to also be returning positive results. That's enough to inspire optimism from some progressives, such as U.S. Rep Jamaal Bowman (D-NY), who represents Harlem's neighboring district in the Bronx and Westchester County.
"This is great news. A smarter approach to public health and public safety. A smarter use of resources. And the evidence — from Denver to New York — shows that responding with care works," he tweeted.
It is also important to recognize that while data around these new programs is limited, data surrounding police violence and mental health is not. Just since 2015, there have been at least 1,400 examples of the failures of the current system.