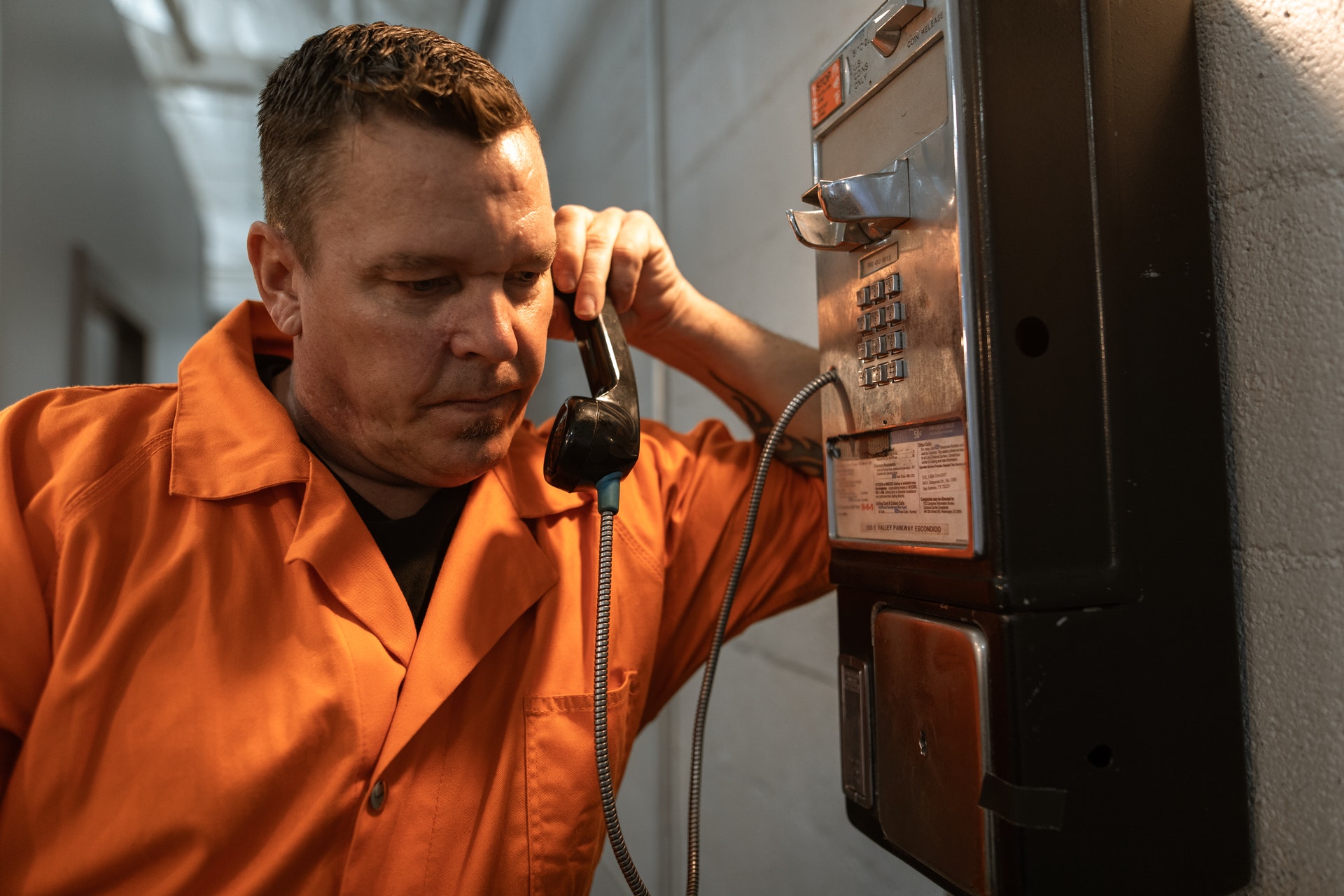 04 May

Parenting While Incarcerated Poses Challenges And Could Hurt Kids

Prison policies imply that parenting while incarcerated is a privilege, but kids with parents in prison pay the price. Some women's prisons have programs that allow incarcerated women to stay with their babies for a short period of time after birth. Unfortunately, that doesn't help the millions of young, adolescent and teen children with parents behind bars. Those programs aren't available to fathers in prison either. Now, the pandemic is highlighting how ineffective virtual visits and supervised visitation are at building the bond between kids and incarcerated parents.
Mass incarceration is hurting families across the country.
According to the National Resource Center on Children and Families of the Incarcerated (NRCCFI), run out of Rutgers University, almost three million children currently have at least one parent in prison. That's about one of every 28 children in the United States. They estimate that more than 10 million children have experienced parental incarceration. These numbers illustrate why parenting while incarcerated is so important. And the numbers are getting worse. Over the last five years, the Bureau of Justice Statistics reports that incarcerated people with at least one minor child rose from 45% to 49% in a single year.
It's not just a family problem. It's also a civil rights issue. The racial disparities evident in incarceration statistics are also present in data around impacted children. The NRCCFI estimates that one in nine Black children have at least one parent in prison; one in 28 Hispanic children have an incarcerated parent. Only about one in 57 white children have a parent behind bars. The impact of parenting while incarcerated disproportionately affects children of color. Among other things, it exposes children of color to the penal system and increases the likelihood that these children will end up in prison themselves.
Research from the NRCCFI also shows that incarceration is more disruptive to fathers. Children with incarcerated mothers stay with their father 25% of the time; in contrast, children with an incarcerated father live with their mother 90% of the time. Most children who have a mother in prison end up living with their grandmother. There are more than one million incarcerated fathers. Over half of them lived with at least one of their minor children prior to incarceration. More than 100,000 mothers are in prison. As many as 84% lived with a minor child before incarceration.
Recent research highlights that fatherhood has a significant impact on children, and having a strong father-child relationship benefits children.
Three professors published a study, "Parenting and Incarceration: Perspectives on Father-Child Involvement during Reentry from Prison," in 2019 that describes the impact of having an incarcerated father. According to the study, "incarcerated fathers retain parenthood as a key facet of their self-identity." Moreover, their research suggests that the better a father-child relationship is during incarceration, the more likely the father will successfully reenter society after release. In other words, helping fathers parent while incarcerated reduces recidivism and reunites families.
The single greatest factor in maintaining father-child bonds during incarceration is caregivers. "Mothers and grandmothers are most likely to facilitate the bond between fathers and children … [and] evidence suggests that greater levels of contact between incarcerated fathers and their children are associated with higher rates of fathers' success in rebuilding those relationships with their children during reentry," according to the study. It's important to note, though, that the incarceration rate of mothers is increasing dramatically. Research about the long-term and widespread impact related to this is necessary.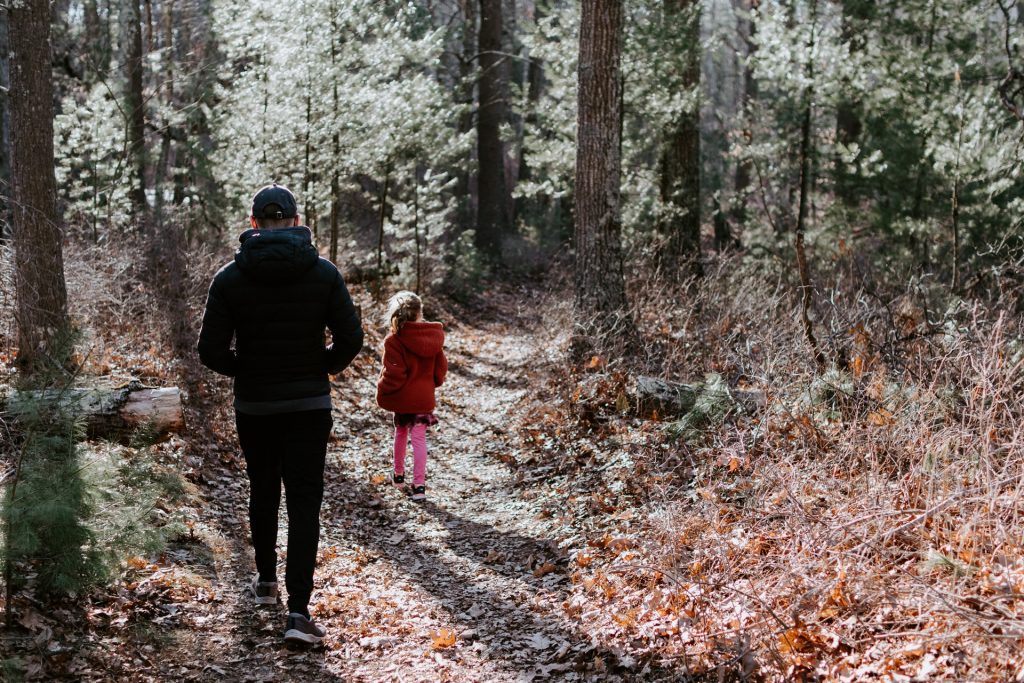 Parental incarceration leads to negative health and mental health effects.
The Center for Disease Control refers to parental incarceration as an Adverse Childhood Experience (ACE). Based on their findings, ACEs cause serious health problems that can impact children for their entire lives. Researchers at Rice University recently looked at the specific effects of having an incarcerated parent on children. They found that witnessing police arrest, a parent puts children at higher risk for physical, mental, and behavioral issues. The NRCCFI found that 67% of children with an incarcerated parent witnessed the arrest, and 27% reported seeing police draw weapons on their parents.
Another key issue the researchers identified is access to children during incarceration. In "The Forgotten Families: A Needs Assessment on Children with Incarcerated Parents in Harris County, Texas," parents in prison report that communicating with their children has a major impact on them. "Being in jail is like we're frozen. Everything else is going on out there and we don't know about it and can't take care of our kids," one parent remarked. This issue isn't unique to parents in Harris County prisons. At least some prison systems are working to address it.
Prisons in New York City and Pittsburgh, as well as those across Texas, look to offer free or reduced-cost phone calls for parents in prison. These efforts reflect an understanding that successful parenting while incarcerated depends on frequent communication between parents and children. However, phone calls and virtual visits have limited impact. The COVID-19 pandemic is highlighting why communication is important; it hasn't been long enough to have a broad impact on policy yet, though.
Children and parents share first-hand accounts of difficulties related to parenting while incarcerated.
"Until I was 16, the visits were only through a glass window. My very first time hugging my dad that I could remember was at age 16," says Jessica De la Mora. "I just wanted to hold his hand, so we put our hands against the glass window, acting like there was no window there."
De le Mora shared her story alongside other children experiencing parental incarceration. Teen Vogue compiled these stories in "What It's Like to Have an Incarcerated Parent." Rachel Anspach, the author, reports that the children she spoke with identified phone calls and visits as a significant economic burden. This burden shifts to family members outside prison. For families that once depended on an incarcerated parent for financial security, it's even harder to maintain contact during incarceration.
Several of those Anspach interviewed spoke of visiting parents in prison. Though these prisoners said they hoped the programs that allow these visits will help strengthen bonds, the interviewees recount feeling how devastating it was when they were children. "We'd try to make another conversation so we could try not to cry or get emotional about our dads being in prison," one remembers. "Every visit, I went home crying because I knew I wasn't going home with my dad," another says.
Incarcerated parents cope with losing custody, absence, and watching children bond with foster parents while they're in prison.
When a primary caregiver goes to prison, children may not have a safe home available. While the hope is that a family member is available to help raise the child in a positive environment, that's not always possible. When kids end up in the foster care system, incarcerated parents face tremendous pressure to sign away parental rights. That was Deborah McCabe's experience.
"Five years into my sentence," she explains, "I had to go to court to surrender my rights so Justin could be adopted. I had years to go and there no one else to take him." Though McCabe initially had a strong relationship with her son's adoptive parents, it didn't last. At first, McCabe saw her son frequently through a summer program. After she signed the adoption papers, the visits virtually stopped. McCabe says that she went from seeing her son five days per week in the summer program, to just twice in the five years since signing the adoption papers.
Rise Magazine reports that, as of 2008, legislators proposed several initiatives to better support parenting while incarcerated. A lot of those policies focus on reentry, but they don't always work. Chrystal Reddick describes the painful and arduous battle to get her son back after her release. "It's been four months now since I was released. I have completed my service plan in full. I don't understand why my son is still in the system," she laments.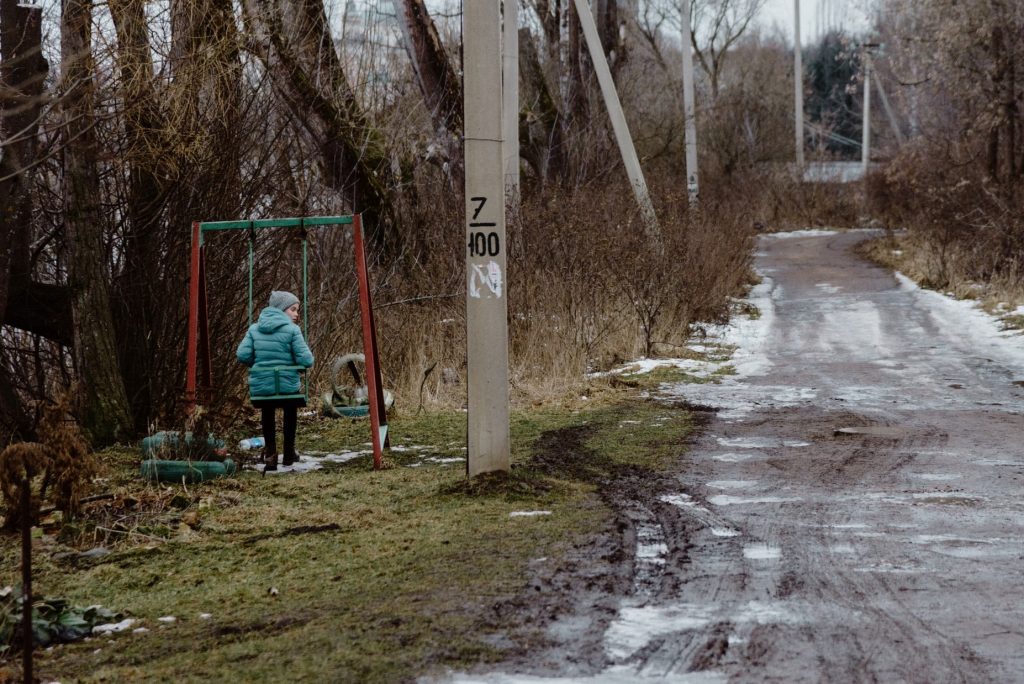 When the pandemic hit, in-person visits stopped, and, for incarcerated parents, maintaining a bond with their children became even harder.
"M" was pregnant, but she didn't know it. She experienced what doctors call a denied pregnancy. The trauma of realizing that she had a child she hadn't prepared for was too much. While M's child went to a specialized care facility, M went home. Though she tried to return a few days later, after talking with a therapist, the state had already taken control of her daughter. The state didn't allow her to "visit" her daughter for another month. Even then the visit was a Zoom call because of the pandemic.
M is not an incarcerated parent. But her experience is shedding light on the impact of virtual visits, something that many incarcerated parents faced when prisons closed facilities to in-person visits. Not surprisingly, it's difficult to bond with young children through video chats. They may not want to sit still, and they may not feel any attachment to the person on the screen. The problem with this is that judges look for a connection between parent and child when deciding whether or not to release children back into a parent's care.
"We may have a generation of children who could not reconnect with their parents because of this pandemic," admits Judge Aurora Martinez Jones. A child psychologist, Molly Romer Witten, further explains that "Suspension of supervised visits has the potential to cause permanent harm to affected children." In other words, parenting while incarcerated got exponentially more difficult due to COVID-19. Now, many incarcerated parents may face an uphill battle upon reentry. Some may never regain custody of their children.
Criminal justice reform can address the needs of incarcerated parents and their families.
Over the past few years, criminal justice reform has taken center stage in political debates. Unfortunately, parenting while in prison has not been a major component of those conversations. Aside from connecting mass incarceration to separated families, most legislators don't speak about the difficulties that incarcerated families and their children face. The data is clear, though. Without significant support for parents in prison, everyone pays the price. Parents are more likely to return to prison, and so are their children.