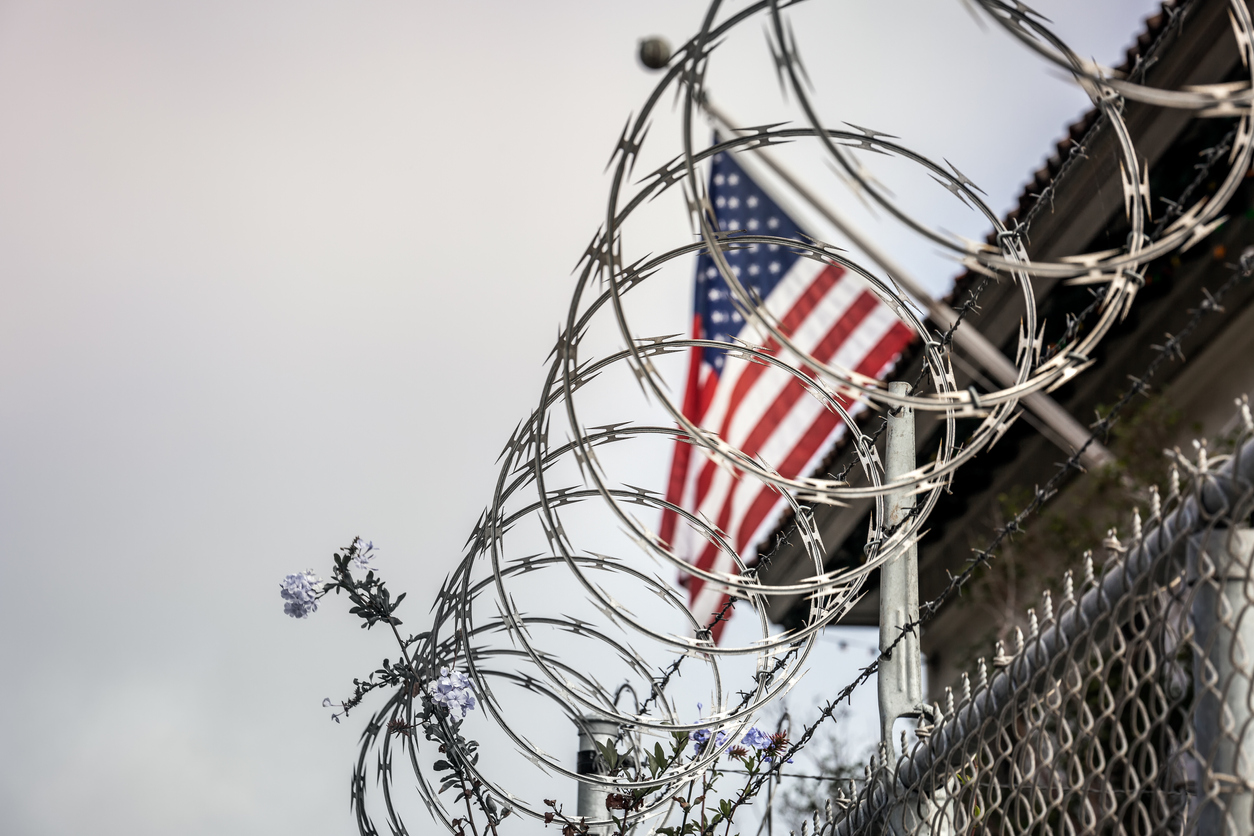 03 Feb

America First Legal Wants CARES Act Releasees Back Behind Bars

Posted on February 3, 2022

Former President Donald Trump signed the CARES Act into law on Mar. 27, 2020. The CARES Act authorized the BOP to expand home confinement to address the overwhelming spread of COVID-19 in BOP facilities. Based on this CARES Act provision, former Attorney General William Barr, a Trump-appointee, directed the BOP "to prioritize the use of home confinement as a tool for combatting the dangers that COVID-19 poses to our vulnerable inmates…." But now Trump and Barr are no longer in power, and far-right "extremist" Stephen Miller and his America First Legal group want those released under the CARES Act back behind bars.
Through the CARES Act, Trump authorized and Barr implemented expanded home confinement to combat COVID-19.
Section 12003(b)(2) of the CARES Act controls home confinement during the COVID-19 pandemic. "During the covered emergency period, if the Attorney General finds that emergency conditions will materially affect the functioning of the Bureau, the Director of the Bureau may lengthen the maximum amount of time for which the Director is authorized to place a prisoner in home confinement under the first sentence of section 3624(c)(2) of title 18, United States Code, as the Director determines appropriate," it states. Trump signed that law. And Barr exercising his discretion under it. As a result, the BOP released thousands of people to home confinement.
Trump's and Barr's decisions in this regard deserve praise. But you can't overlook the fact that the BOP dragged its feet the entire time. As I explained back in June, the BOP originally created complicated guidelines that changed frequently. These guidelines also excluded large groups of prisoners, making them ineligible for release based on criteria found nowhere in the CARES Act itself. After facing pushback for those efforts, the BOP turned to a "Home Confinement" memo released on Apr. 13, 2021. That memo purported to provide "updated guidance and direction" to BOP facilities about compassionate releases under the CARES Act.
What it did in reality, however, was add even more otherwise-nonexistent criteria to CARES Act eligibility. The new memo required that BOP officials "[c]onfirm[] the inmate has served 50% or more of their sentence; or has 18 months or less remaining on their sentence and have served 25% or more of their sentence" before they can be released under the CARES Act. That 50%-or-more requirement, of course, is not in the CARES Act and is nothing more than a BOP invention. Nevertheless, the BOP did release some.
The BOP assured CARES Act releasees that they wouldn't go back to prison so long as they followed the rules.
For months, BOP officials told those they released that they would not return to prison. The only catch? They must comply with the conditions of their release. But it didn't take long for those assurances to transform into false promises. In the waning hours of its time in power, the Trump Administration issued a last-minute opinion. Under that opinion, those released under the CARES Act must return to prison once the COVID-19 pandemic ends. What made the Trump Administration make this last-minute decision? Why did it decide to issue an opinion about the end of a pandemic that still, more than a year later, has no end in sight? Your guess is as good as mine.
What that last-minute decision didn't address, however, was the fact that the BOP had been promising the opposite for months. Dozens of people Interrogating Justice has spoken with recall specific promises in this regard. One of our own writers who is currently on home confinement under the CARES Act is one of them. "My case manager in prison came to all of us that last night before we were being released on home confinement and told us that the only way we would be back is if we violated the half way house rules or the home confinement rules," he told me. But he, like the others we spoke with, doesn't want to use his own name because he doesn't want BOP officials to send him back to prison in the event a different administration pressures the Office of Legal Counsel to reverse course.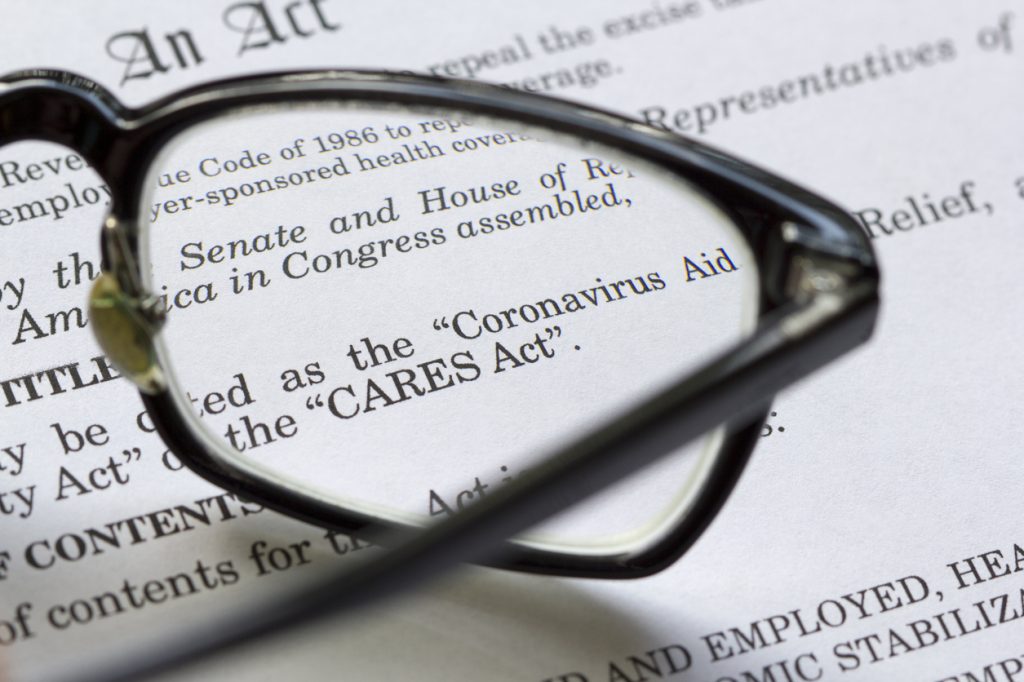 The Biden Administration made good on those assurances by the BOP, a decision praised almost universally as good news.
In December, the Biden Administration decided to make good on those assurances by BOP personnel. In a press release issued on Dec. 21, 2o21, Attorney General Merrick B. Garland announced that the DOJ would "exercise our authority so that those who have made rehabilitative progress and complied with the conditions of home confinement, and who in the interests of justice should be given an opportunity to continue transitioning back to society, are not unnecessarily returned to prison."
This announcement was based on a new Office of Legal Counsel opinion. After acknowledging that it does "not lightly depart from our precedents, and we have given the views expressed in our prior opinion careful and respectful consideration," the Office concluded that re-incarcerating the thousands released to home confinement under the CARES Act for no reason would be a purposeless application of the Trump-era CARES Act. "Based upon a thorough review of the relevant text, structure, purpose, and legislative history—and a careful consideration of BOP's analysis of its own authority—we conclude that the better reading of section 12003(b)(2) and BOP's preexisting authorities does not require that prisoners in ex- tended home confinement be returned en masse to correctional facilities when the emergency period ends."
Kevin Ring, the President of FAMM, was one of the first to announce the DOJ's decision. "Attorney General Garland just called!!!! DOJ will be issuing a new OLC memo today, clarifying that people on CARES act home confinement don't need to return to prison at the end of the pandemic," he tweeted. "I told him thousands would be grateful for this news before the holidays." FAMM and Ring led the #KeepThemHome movement. But they weren't the only ones happy about the news.
But now that there is no political benefit to them, far-right personalities are politicizing the CARES Act's home-confinement provision.
Almost everyone viewed the DOJ's announcement in December as good news. For incarcerated people, their loved ones and skeptics of mass incarceration, the decision not to re-incarcerate thousands that the BOP — both under the Trump Administration and the Biden Administration — conservatively determined safe to release was an obvious win. But the win was equally obvious to taxpayers, who would pay approximately $40,000 per year to lock these people up again. (For comparison's sake, that's more than it'd cost you to stay at a $100-per-night hotel for an entire year.) And, even when it comes to public safety, some research suggests that fewer people in prison correlates with fewer crimes. That means yet another win for the American public.
Almost everyone. But folks like Miller, a long-time Republican political advisor who is often credited with manipulating Trump, saw the opposite. And now his perspective has a home in his new America First Legal group. Framing the decision not to re-incarcerate those released under the CARES Act as "an apparent assault by senior Biden White House officials on the independence and integrity of the Department of Justice's Office of Legal Counsel," America First Legal group issued a press release earlier this week about their unremarkable FOIA request for information about CARES Act releases. (For what it's worth, Interrogating Justice submitted a FOIA request on CARES Act releases almost a full year ago. We haven't received any documents in response to it.)
These pro-incarceration voices may not influence the current administration, but they could be a sign of what's to come.
Claiming that, "[h]istorically, the Office of Legal Counsel provide[d] candid, independent, and principled legal analysis and advice based on the law, not based on the aims of politicians or policymakers," America Legal First accuses those with different political views than Miller of "plow[ing] through the institutional guardrails protecting OLC's integrity." Miller's group claims that this decision is the product of "leftist operatives" and Democracy Forward, a pro-democracy group that Miller's labels as "a left-wing dark money group…."
The suggestion that the Office of Legal Counsel has always been "candid, independent, and principled" and never subject to political influence is as naive as it is disingenuous. Last year, Erica Newland, a former attorney advisor in the Department of Justice's Office of Legal Counsel who served in the Trump Administration, specifically explained how, "when it comes to the president's findings about the state of the world, OLC generally defers to the president." Under Trump, she said, "I sometimes felt that, rather than engaging in professionally responsible advocacy, my OLC colleagues and I were using the law to legitimize lies." Labeling that "candid, independent, and principled" would be inaccurate at a minimum.
As frustrating as this pro-incarceration dialogue is to read, though, it still serves as a reminder. Nowadays, it feels like elections are always right around the corner. And the upcoming ones for the Congress and, eventually, President are no different. As the Southern Poverty Law Center explained in labeling Miller as a far-right "extremist," Miller has a long history in politics. Before the Trump Administration, Miller worked for former U.S. Senator Jeff Sessions (R-AL) and former U.S. Representative Michele Bachmann (R-MN). And Miller's and America First Legal's perspectives are likely to play a role in criminal justice and prison reform moving forward.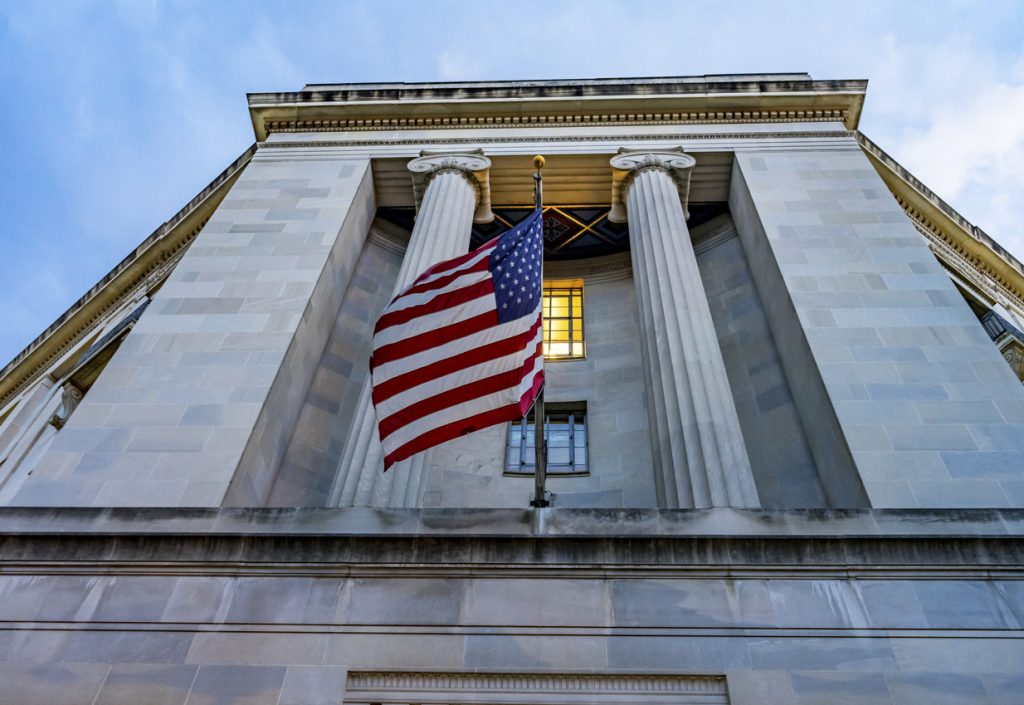 Why would anyone want to spend millions of dollars locking up people who aren't dangerous?
Even though it's already underway, most of us view tax season as coming up shortly. Come late March or early April, we'll be scrambling to finish our tax returns. And when you see the amount you paid in taxes, you'll probably ask yourself where that money went. Because of the CARES Act, you'll know at least one place it didn't go: re-incarcerating people who aren't dangerous.
Yesterday, Reuters' Sarah N. Lynch reported that outgoing BOP Director Michael Carvajal said that the BOP has released 9,000 people under the CARES Act's home-confinement provisions. How many of them violated conditions of their release? Just 320, all of whom returned to prison. And of those 320, just eight — less than one percent of those released — committed "serious" crimes. According to PolitiFact, it's "mostly true" that 70% of American adults have committed a crime that could land them in prison. I'd say eight out of 9,000 isn't a bad percentage in comparison.