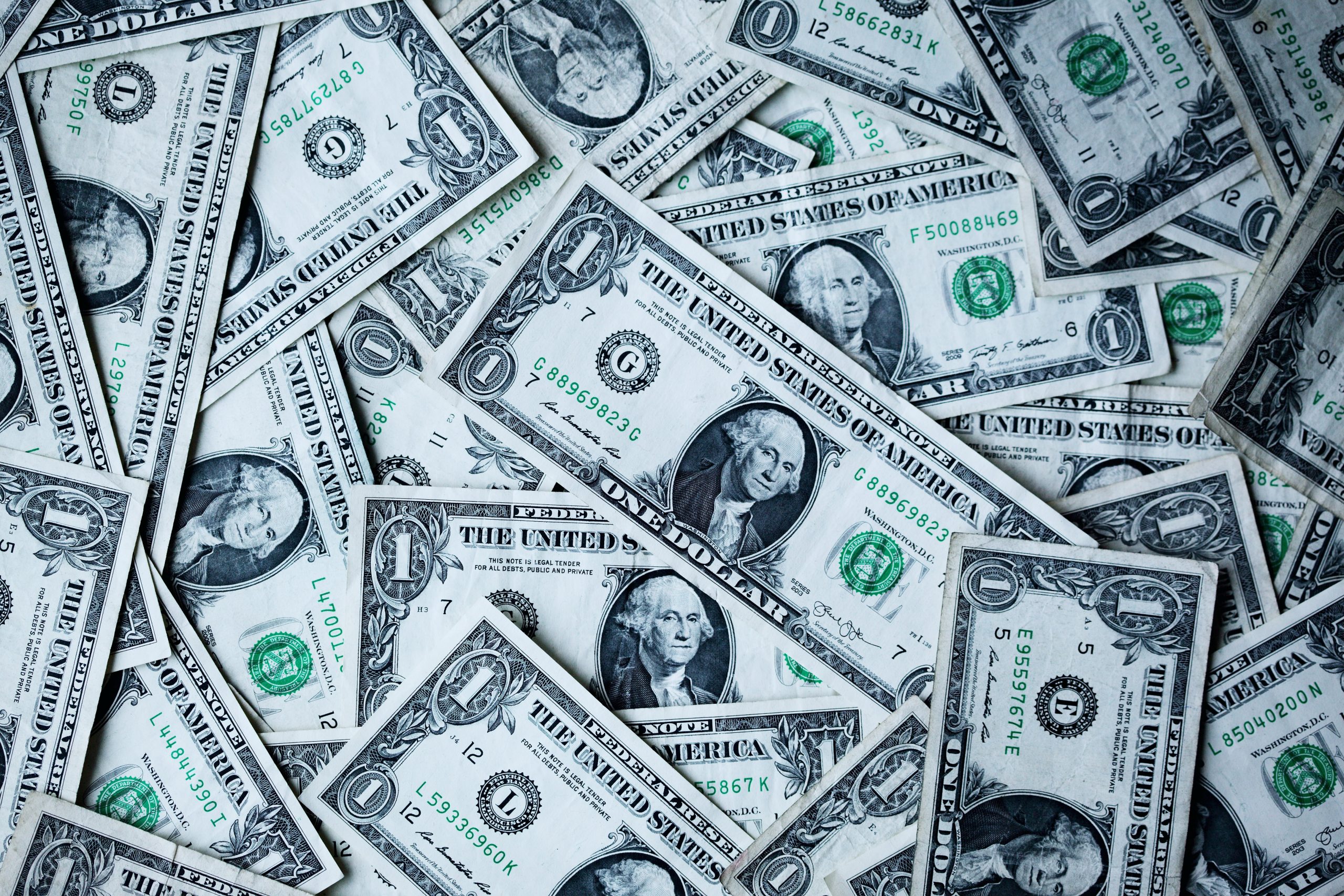 29 Sep

Not So Trustworthy: What You Should Know About "Inmate Trusts"

Posted on September 29, 2022

October of 2021 was a troubling time at the Lew Sterritt Justice Center in Dallas, Texas. An auditor reviewing the trust account into which the county deposited the personal funds of all of the county's incarcerated people (sometimes called "inmate trusts") found it was deficient by almost $700,000. This deficit was so large that the federal government investigated. Investigators found that someone had falsified 300 debit cards drawn against the account. Keefe Group, one of the country's largest commissary suppliers, issued these cards for the department to prisoners leaving the facility. This was the department's method of issuing to a discharged person the balance from his jail account.

In April of 2022, the feds arrested Umeka Tremayne Myers, a long-time clerical supervisor in the department, and charged her with handling the "inmate trusts." Myers, a high-ranking department official, would allegedly issue damaged cards to a released man, which then had to be reissued. In order replace it, the released man would have to give Myers certain personal information known only to him, allowing her access to their account. She would issue the freed man a new card to access his rightful money. But, instead of deactivating the account, it remained open for her to draw against further. This scam went on, apparently undetected, for six years.

Myers used the money to fly around the country, from New York to Las Vegas, and visit various gambling casinos. On June 16 of this year, she pleaded guilty to the theft of $250,000 from the "inmate trusts." (I am unable discover the discrepancy between that amount and the original $700,000 figure reported by local media outlets. This is likely some aspect of the plea agreement.) Myers faces up to a ten-year sentence in federal prison.
"Accountability is a core value in our department," Dallas County Sheriff Marian Brown said.
Unsurprisingly, the lost hundreds of thousands of dollars over the course of several years led to questions about the department's oversight. But, Dallas County Sheriff Marian Brown said, there is no need to worry. "Accountability is a core value in our department and we will continue to provide transparency to the community when these types of situations occur," she told CBS News at the time.
I'm proud to say that the Lew Sterritt mess could not happen in either Connecticut or New Hampshire. In those two states, when you come close to your release date, your counselor must fill out an old-fashioned paper form where you confirm your name and your future address. On that happy day, the department cuts you an old-fashioned paper check that they snail-mail to your new "free world" address. No plastic or electronic transfers involving multimillion-dollar prison-services companies are involved. Those companies have plenty of other things to do.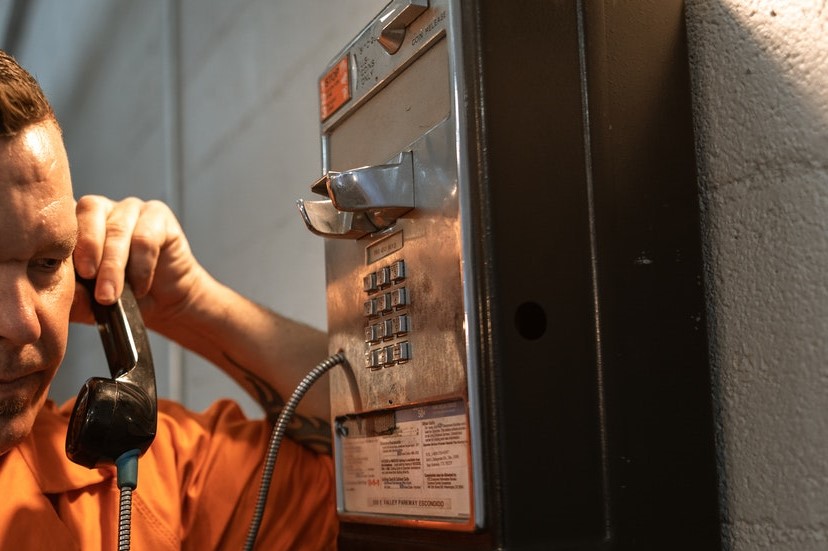 It's your money, but there are a lot of other people who have unfettered access to it.
As a matter of security, prisoners "behind the wall" (i.e. in secure institutions) in all facilities of which I am aware cannot possess currency. Prisoner trust accounts are the only legal means for incarcerated persons to transact any proceedings for value. These accounts function similarly in all jurisdictions and at all levels.
While a prisoner gets a statement on his orher account at a regular interval (usually monthly) the account is actually a sub-account. The funds are pooled in a central account held in one bank and administered by correctional department personnel. The sum of these sub-accounts can total thousands of dollars.
It is very much like lawyers' trust accounts in many states. The lawyers' account money does not earn interest for the lawyer or client; instead, financial institutions pay interest to the bar association.
Similarly, the banks pay the interest on the pooled prisoner's account balance to the incarcerating department, which uses it for department priorities. Furthermore, in many jurisdictions, the departments have some degree of authority to garnish prisoner accounts for certain fees and expenses, which can be exorbitant.
Many departments use this money to fund prison recreation or education programs. Others use the funds for facility maintenance or other expenses. An issue for the Lew Sterritt center in the Umeka Myers embezzlement case was determining what other accounts were used to cover the sheriff's department "interest" draws from the deficient funds.
The BOP pushes back against increasing restitution payment from prisoner trust funds.
Last month, the Washington Post reported that the Federal Bureau of Prisons (BOP) pushed back against efforts to increase restitution payments prisoners must make through their prison accounts. This is in anticipation of high-profile federal prisoner R. Kelly entering the system for all or much of his time remaining on this Earth.
The Bureau is not resisting this pressure out of any desire to maintain these funds for prisoners to avail when they leave incarceration. No, it's because prisoner spending and interest generate more than $80 million dollars a year for the agency, helping to fund salary and benefits for hundreds of agency staff positions. Bureau officials believe that interference with this "vital income stream" will further exacerbate its problems of underfunding and understaffing.
There are other well-healed people in the federal system with sizable funds available to them. These include Larry Nassar, the Olympic gymnast abuser, and the Boston Marathon bomber, Dzhokhar Tsarnaev. According to Jack Donson, a retired BOP case manager, bureau officials assiduously cultivate the flow of money through their commissary accounts, referring to this money as "The Trust Fund."
The State of New York takes a somewhat different approach than the federal bureau. Other than the "incentive wage" (the 16 cents an hour he or she is paid for a job in the facility) all money sent to a prisoner goes toward court surcharges, fees and other "encumbrances" before they will be available for commissary purchases.
Private businesses also rely on incarcerated people having money they can spend in prison.
Prisoner account fees often go up when corrections departments subcontract their functions to prison services companies. As I've written before, these multibillion-dollar goods and services providers have found a very profitable business in charging excessive rates to incarcerated people for their communications and computer packages.
These companies have moved aggressively into prisoner financial services. GTL, for instance, has "connectnetwork.com," which it uses to which it uses to allow friends and family to easily deposit funds into incarcerated people's accounts. As I explain, this service is also available to allow justice-impacted persons to make post-incarcerated person (who often have trouble obtaining credit) to make electronic transfers for their post-incarceration fees and restitution.
GTL has placed ATMs at its contracted facilities allow visitors to deposit make deposits when they meet with their incarcerated loved ones. These machines are even available for use by correctional officers. Of course, all this comes with a healthy fee.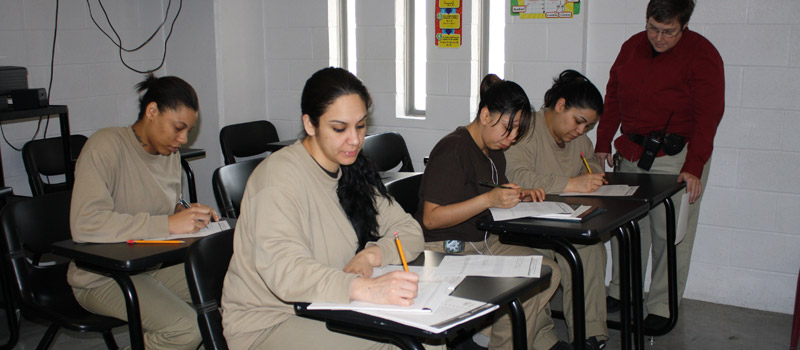 This is part of the reason why private companies are making it easier for families to send money to prisoners.
Keefe Group is also a player in prison financial services. While Keefe's biggest area remains commissary services, they have entered the financial area with a service called "accesscorrections.com," which is like GTL's "connectwork.com." Keefe emphasizes security, including having an ATM machine with a built-in camera which can photograph a person making a deposit or withdrawal to cut down on foul play. Keefe does not advertise, however, that they paid Dallas County, Texas more than $97,000.00 for their role in failing to detect Umeka Myers bilking scheme at the Lew Sterritt facility.
MoneyGram International, Inc., the Dallas-based financial services goliath, has a large presence in America's correctional landscape. The serve state institutions such as those in New York and the Federal Bureau of Prisons. Institutions which accept MoneyGram transfers allow people in the "free world" to transmit to the incarcerated from kiosks at places such as a local CVS or even by telephone. Charges vary by method and whether the transferor is charging the deposit to a credit card. Fees for these transactions to be higher than those between persons "on the outside". In New York, for instance MoneyGram transfers start at $4.00.
It's impossible to talk about private businesses profiting off of incarceration without mentioning JPay.
The big player in prison financial services is a company called JPay. This company is a subsidiary of Securus Technologies, a holding company owned by the controversial financier Tom Gores. JPay has contracts with state county and federal prisons and jails in 35 states, serving about 1.5 million incarcerated people.
JPay was founded in 2002, originally based in New York, and is now headquartered in Miami. It began as a communications and music provider for the incarcerated. In 2009 it began offering MP3 and music library for purchase. The company then launched the JP4, a tablet designed for prison use, which allows users to draft and read emails, view and attach pictures and video grams, play games and listen to music. It is the leader in online video visitations with incarcerated people. Each corrections department or client can determine the range of products on the tablets. 
Securus acquired JPay in 2015, and it has become the dominant player not only communications but also prison financial services. It has attained this dominance through some contentious tactics. Pennsylvania and six other states have fined the company for failing to register to do business as a remitter in their states. In about half the states that JPay operates it has agreed to apportion some of the fees it collects back to prison operators through "commissions" which have ranged between fifty cents per inbound money transfer to 5% of their music download fees (which are up to 50% higher than iTunes). JPay has a reputation for throwing opulent parties for correctional bureaucrats at such venues as the as the Association of State Correctional Administrators.
We all heard the phrase "crime doesn't pay" growing up. But incarceration is a multibillion-dollar industry.
In October of 2021, just as the auditors were opening the books on the mess in Dallas, the federal Consumer Financial Protection Bureau (CFPB) levied a $6 million penalty in fines and ordered restitution against JPay. This assessment resulted from the company's fees on its "release cards," the debit cards it issues formerly incarcerated persons upon their release (such as Keefe produced for the Lew Sterritt facility in Dallas).
When JPay contracted with a department, the company required that their cards be the only method of terminating an inmate account. Departing incarcerated people could not request a paper check or close their accounts early. The company often gave people preparing for release inaccurate information on the rates JPay charged. In imposing the penalty, CFPB Director Rohit Chopra stated that "JPay exploited its captive customer base to charge unfair fees that harmed the newly released and their families."
Every child in America is taught the trite saying that "crime doesn't pay." However, it may be time to amend the bromide to "crime doesn't pay for some people." There is a multibillion-dollar industry providing a range of services to those whom society has locked up. The incarcerated people and their loved ones are the "captive customer base" who have little or no choice but to pay and they pay dearly. The "inmate trust funds" are created to allow prisoners to function while in custody. But they seem to function at least as much as a profit generator for corrections administrators and the servicing industry.