29 Mar

Why The Governor Of Pennsylvania Just Issued 310 Pardons

In February, Pennsylvania governor Tom Wolf issued a wave of 310 pardons. Of these pardons, 69 were part of the state's Expedited Review Program for non-violent marijuana-related offenses. This program is part of larger efforts in Pennsylvania to both reform the state's cannabis laws and its criminal justice system.
Pennsylvania's Expedited Review Program, Explained
In 2019, Lt. Gov. John Fetterman and Pennsylvania's Board of Parole introduced the Expedited Review Program. The program creates an accelerated track to a pardon for people convicted of non-violent marijuana-related offenses. In Pennsylvania, for instance, the typical pardon process takes up to three years. However, under the new program, applicants can receive a pardon within nine months of applying.
The program opens up this fast-track pardon to people who fit any one of several conditions:
Possession of a small, personal amounts of marijuana.
Distribution of a small amount of marijuana but not for sale.
Possession of a small amount of marijuana with the intent to distribute.
The distribution of a small amount of marijuana but not for sale;
Most marijuana paraphenalia-related offenses. This includes possession, possession with intent to deliver or unlawful advertising of paraphenalia.
Criminal conspiracy relating to a marijuana offense.
Marijuana-related DUIs by those holding valid Pennsylvania medical cannabis cards at the time of arrest.
A felony conviction for posession of marijuana with intent to deliver.
Other marijuana-specific convictions that the Secretary of the Board of Pardons feels is appropriate.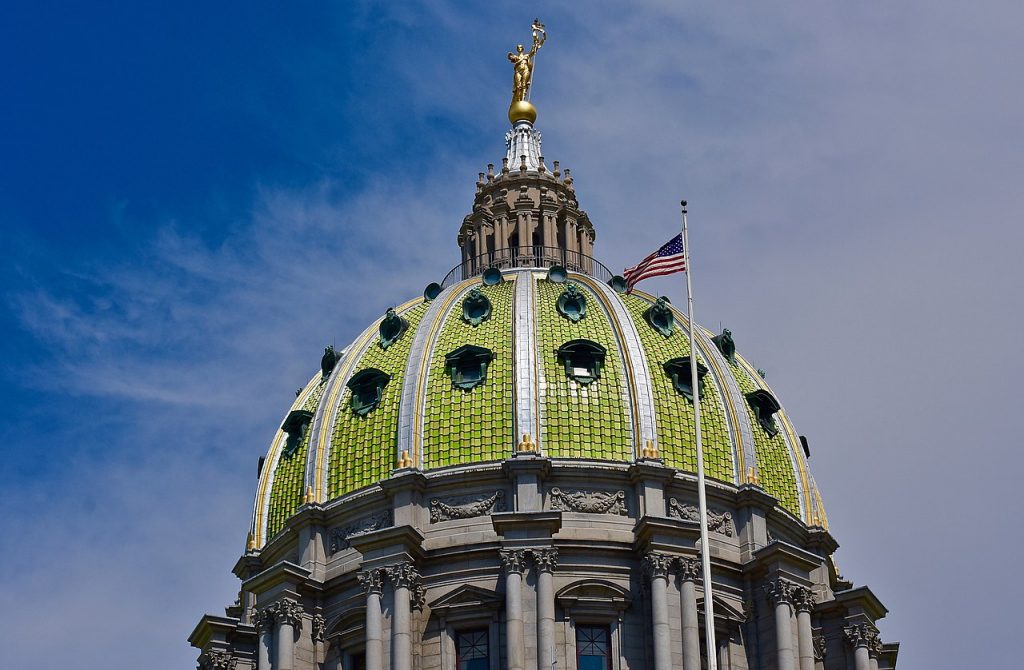 The program has support from correctional agencies.
Usually, correctional agencies are opposed to reform efforts that reduce prison populations. However, the Expedited Review Program appears to have the full support of the Board of Parole.
"The board is both eager and ready to review however many expedited applications that come before it — both in calendar year 2020 and in subsequent years," said Brandon Flood, Secretary of the Board of Pardons. "We strongly encourage any and all eligible individuals to apply."
In fact, according to Flood, the Board of Parole could look to expand the program to other non-marijuana-related crimes.
"This has initially manifested itself in the form of BOP's Expedited Review Program for Non-Violent Marijuana-Related Offenses," he said. "However, given the success of this program, BOP will soon be expanding this program to include other low-level, non-violent/non-sexual offenses. In addition, BOP is actively working with the governor's office to develop a more streamlined review process for both commutation applicants and certain types of pardon applicants whose applications are recommended by BOP to the governor."
Gov. Wolf has been pardoning people en masse since 2015.
While 310 pardons at once might seem like a lot, it is more or less par for the course for Governor Wolf. Since 2015, Gov. Wolf has pardoned 1,559 people. And, since the Expedited Review Program began in Pennsylvania in 2019, he has issued 95 pardons related to the program.
Back in October 2019, Gov. Wolf, Flood and Lt. Gov. Fetterman held a press conference announcing the launch of the Expedited Review Program. At the press conference, Gov. Wolf spoke about how a marijuana conviction could impact someone's life. He mentioned the ability to find employment, education or housing in specific.
"Minor offenses should not carry a life sentence," said Wolf. "It's the right thing to do. It's also the smart thing to do."
The pardons are part of a larger cannabis reform effort.
Reforming Pennsylvania's cannabis laws has become a central issue for both Gov. Wolf and Lt. Gov. Fetterman. As governor, for instance, Wolf signed Senate Bill 3, which legalized medical marijuana in Pennsylvania. The bill passed the House by a 149-46 vote and the Senate 42–7. It approved the medical use of cannabis to treat 17 conditions specified in the bill. The bill also set up a statewide licensing system for distribution and established a 5% tax rate on cannabis transactions.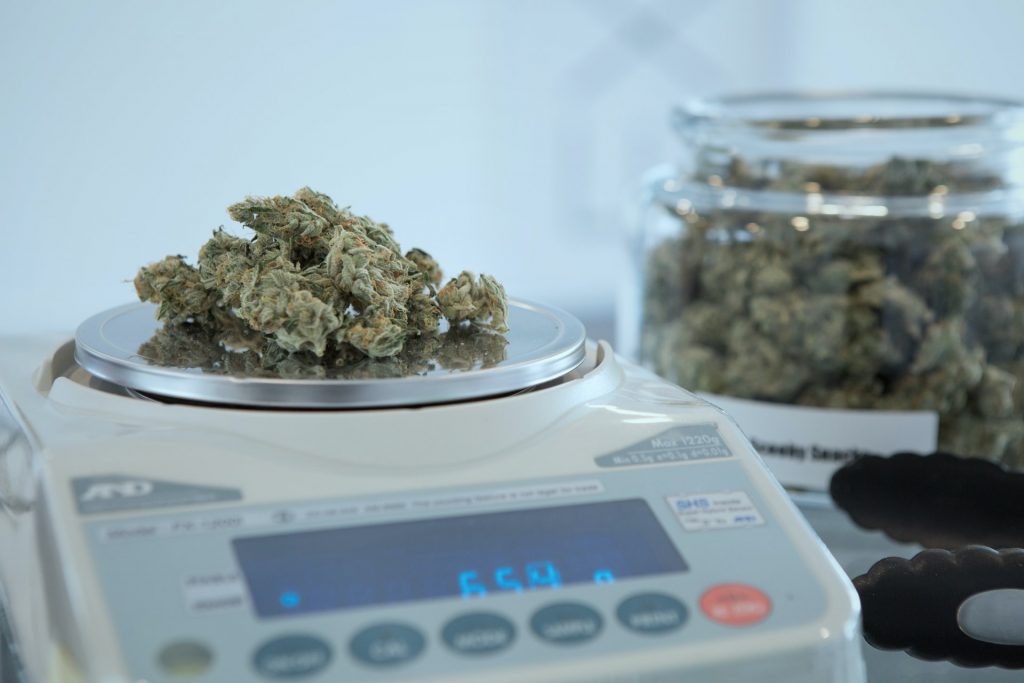 At the beginning of 2019, Wolf announced that he and Fetterman would embark on a "listening tour" in the state. The idea was to get a better idea for what Pennsylvania residents thought of marijuana laws. The tour eventually made 70 stops across all 67 counties in Pennsylvania, finishing in Philadelphia.
Following the tour, the governor's office released a report on the results of the tour. At a press conference, Gov. Wolf and Lt. Gov. Fetterman revealed that 68% of the more than 10,000 people who attended the tour supported recreational legalization.
Support for decriminalization of marijuana was nearly unanimous. At the press conference, Gov. Wolf announced his support for recreational legalization of marijuana. In addition, he and Lt. Gov. Fetterman also called on the legislature to take three specific actions.
Pass legislation to decriminalize possession of small amounts of cannabis.
Pass legislation to expunge records of prior cannabis convictions.
Consider and debate legislation to legalize cannabis for recreational use.
The Problem With Justice Reform Through Pardons
It is clear that Gov. Wolf and Lt. Gov. Fetterman have committed to enacting meaningful justice reform. The support from Flood and the Board of Pardons makes for a powerful executive branch in Pennsylvania. However, this is not necessarily a sustainable solution.
Executive orders are not changes to existing law. Instead, they are changes to how the laws are enforced. That means that they can change again at any time. In theory, if another governor were to replace Gov. Wolf in 2022, they could immediately reverse course. That could impact countless applications for pardons. Those with their hopes set on pardons would be set back once again.
Even Flood admits that the current solutions are not meant to be permanent. He described the Expedited Review Program as a "stop-gap" solution.
Gov. Wolf, Lt. Gov. Fetterman and Flood seem confident that legislative cannabis reform will happen — and happen soon.
"In my opinion, it's a foregone conclusion that Pennsylvania will legalize (recreational) marijuana," said Flood. "It's a matter of when, not if."
Above all, it is not the role of the executive branch to determine laws. That role belongs to the legislative branch. Over the last few decades, Americans have witnessed what can go wrong with an executive who oversteps their authority and their role. One executive may use this authority to enact much-needed reforms. Another may use it to instill deeply unpopular, regressive policies. But the tools, in either case, are the same.