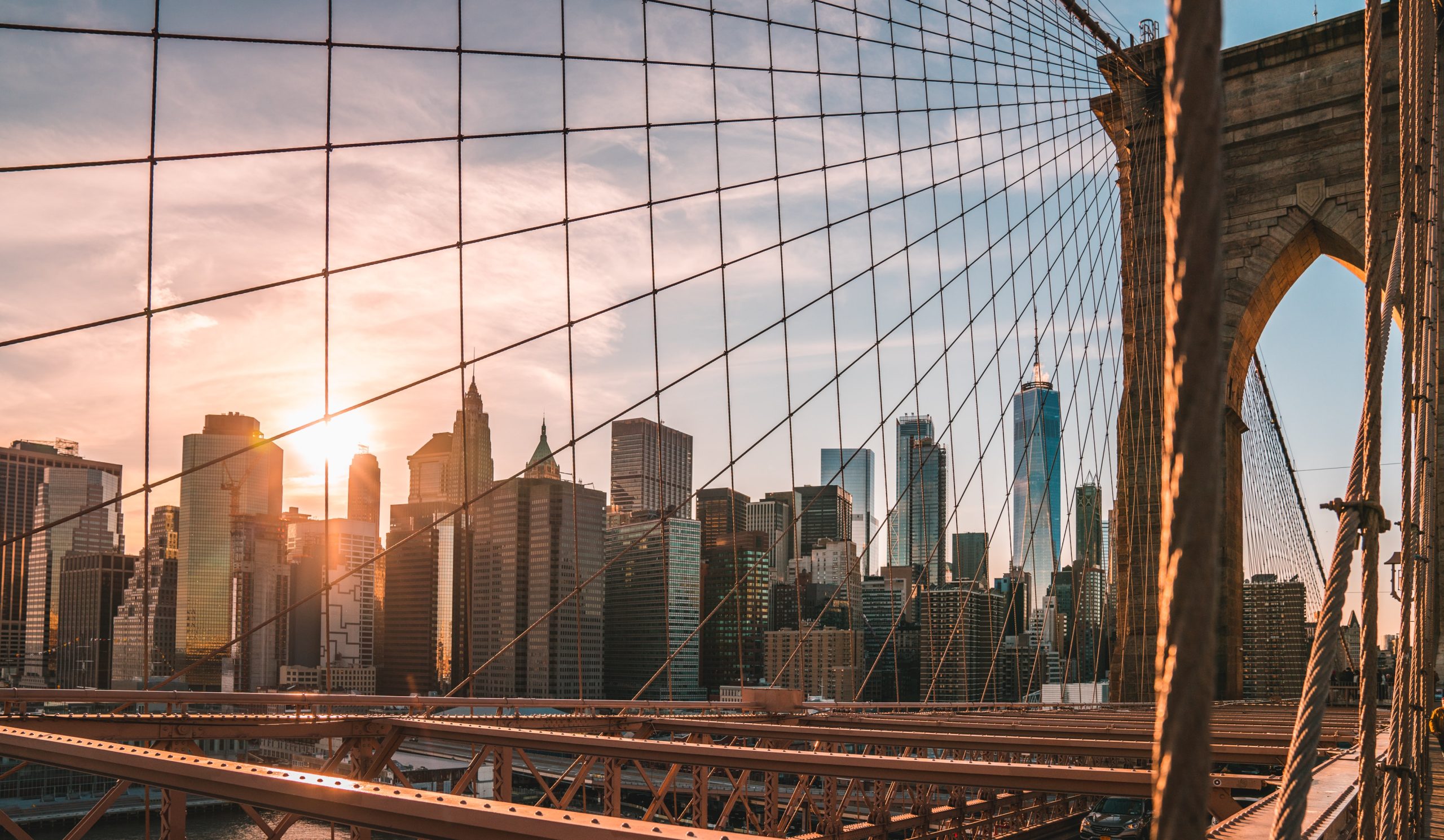 04 Apr

New York's Budget, Your Rights & An Inexplicable Bond Between Them

According to NerdWallet, "[a] budget is a spending plan based on income and expenses." "In other words," NerdWallet tells us, "it's an estimate of how much money you'll make and spend over a certain period of time, such as a month or year." New York, like every other state, has a spending plan based on income and expenses for its government every year. In 2022, for example, New York's budget totaled $212 billion. But if you read the headline of this article and this introduction, you're probably asking yourself a straightforward question: What does New York's budget have to do with my rights? That's the point.
Budget negotiations between New York's lawmakers and governor have stalled.
If you were scrolling through social media over the weekend, you probably saw some gruesome photos from Russia's attack on Ukraine, some posts about the Final Four and the end of Duke Men's Basketball Coach Mike Krzyzewski's career and even some more memes about Will Smith at the Oscars. (You can read my take on what Will Smith, the Oscars and a slap means for criminal justice reform here.) But you may have also come across some posts about the stalled negotiations between New York's lawmakers and Governor Kathy Hochul over the state's budget for 2023.
As George Joseph and Josefa Velasquez wrote for The City late last week, the state's lawmakers left their offices last Thursday without reaching a deal with Gov. Hochul on the state's 2023 spending plan, which relies on $216 billion in taxpayer money. Some of the delay in reaching a deal has been attributable to a COVID-19 spread in the governor's office and a judge's decision to invalidate the state's recently redrawn legislative districts. But the delay is primarily attributable to disagreements over the actual content of New York's budget itself.
A few of these disagreements center on topics you hear about in political disputes across the country. For instance, one of the proposals Joseph and Velasquez mention involves $3 billion for childcare funding. There are also disputes over health insurance coverage for undocumented New Yorkers. And they also discuss a proposal involving a state sales tax on gasoline. Finally, on perhaps the less-serious side of things, lawmakers and the governor are also considering a proposed law that would allow businesses in the state to offer to-go alcoholic drinks.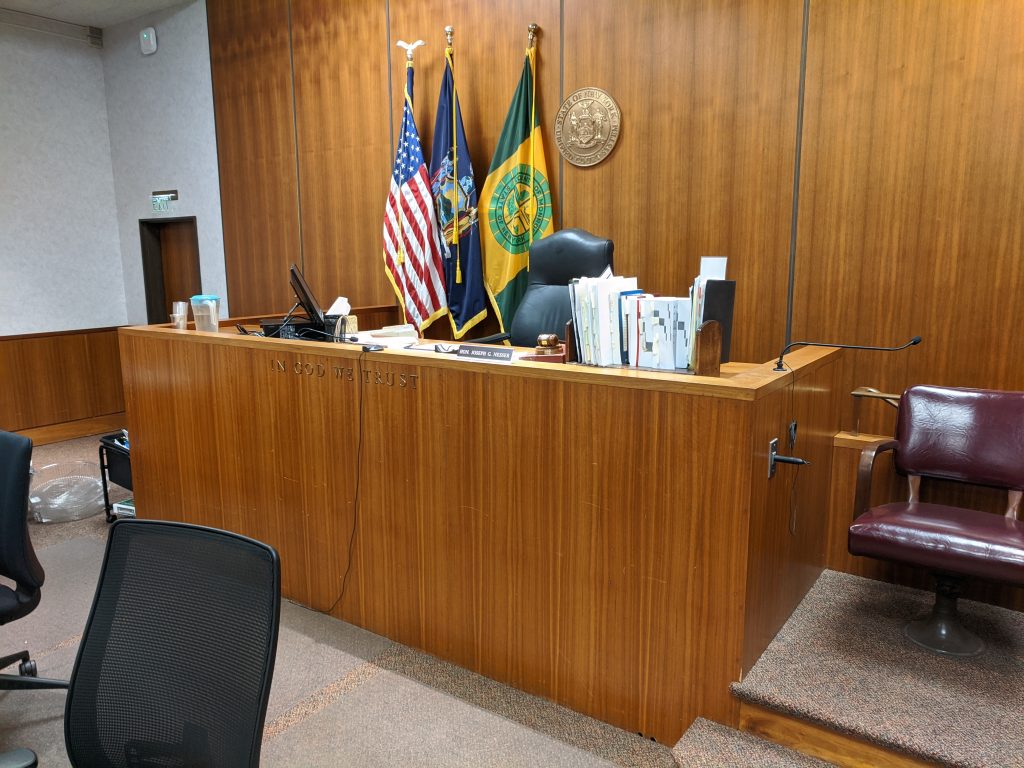 But what does any of this actually have to do with criminal justice reform?
One state's negotiations over a (massive) budget or to-go alcoholic drinks might not sound like it has much to do with criminal justice reform. That's not wrong. Again, "[a] budget is a spending plan based on income and expenses." "[I]t's an estimate of how much money you'll make and spend over a certain period of time, such as a month or year." While allocating money to pay for expenses like childcare funding and health insurance certainly must go into budget negotiations, substantive criminal-justice-reform proposals don't need to — and, frankly, they shouldn't. But New York's budget negotiations do.
Like we're seeing elsewhere in the U.S., some politicians in New York have used fear mongering about "bail reform" as a way to increase the presence of government control in our lives. New York is no exception. As Joseph and Valesquez explained, one of the disagreements between Gov. Hochul and the state's lawmakers centers on how aggressively to revisit the state's bail-reform laws. New York law currently prohibits cash bail for most misdemeanors and nonviolent felonies. It also compels judges to release people with the least restrictive means necessary to make sure they come to court. These policies make sense. First, studies show that releasing people prior to their trial doesn't harm public safety. Instead, as studies also show, it only perpetuates an endless cycle of poverty and jail time.
Nevertheless, some lawmakers want to roll those bail-reform provisions back. One of the most likely rollbacks comes in the form of lengthening the list of charges that include cash bail. For instance, if you're arrested for illegally possessing an unloaded firearm more than once, a judge could require cash bail. A similar rollback includes making additional crimes eligible for arrest instead of a ticket.
Yet these rollbacks on substantive criminal justice reform aren't the worst ones.
If you're frustrated by seeing substantive criminal justice reform policy swallowed up by negotiations around a $216 billion budget, you're not alone. But these rollbacks aren't even the worst ones. In addition to rolling back bail reform, New York's budget negotiations now have informed plea decisions in their sights.
In Brady v. Maryland, the United States Supreme Court held "that the suppression by the prosecution of evidence favorable to an accused upon request violates due process where the evidence is material either to guilt or to punishment, irrespective of the good faith or bad faith of the prosecution." The idea here is simple: If prosecutors know of evidence that proves your innocence, they shouldn't be able to hide it at your trial. What's striking is that prosecutors violate this rule a lot. And, even when they don't, states like Colorado have still had to pass laws compelling prosecutors to turn over such evidence before negotiating plea deals.
But prosecutors' hopes to preserve this advantage haven't went down without a fight. Joseph and Velasquez touched on New York's efforts to address this in their piece for The City. "Also in the mix," they wrote, "is a second try at another piece of the 2019 criminal justice reform package: a law specifying deadlines and other rules prosecutors have to follow when turning over evidence to the defense in criminal cases, in a process known as discovery."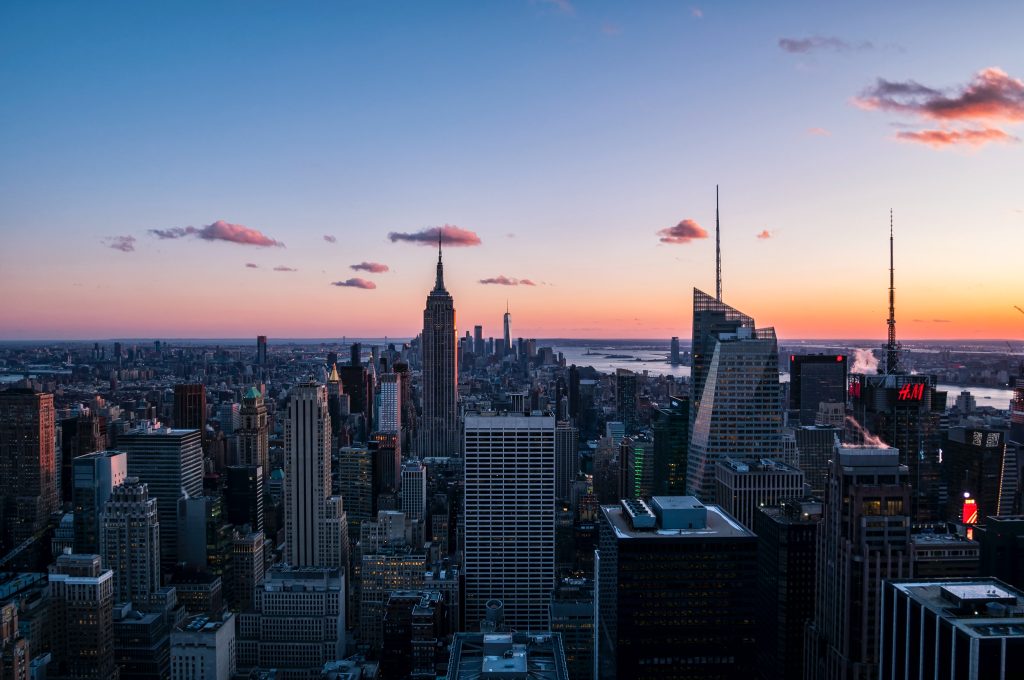 The rollback on information-sharing in criminal cases would give prosecutors "wiggle room."
As Joseph and Velasequez wrote, "[c]urrently, the law requires district attorneys to deliver a wide array of evidence, including police records and body camera footage, in a matter of weeks." But "[p]rosecutors say the laws also put immense pressure on assistant district attorneys and support staff to search through voluminous bodies of evidence, much of which they note will never make it to trial." In fact, prosecutors complain, "[t]he discovery rules can enable defense attorneys to win case dismissals, even for what prosecutors view as relatively innocuous disclosure failures."
The 2019 criminal justice reform package finally overhauled the so-called "Blindfold Law" in New York. Under the Blindfold Law, prosecutors could claim they were "ready" for trial early on in a case. As a result of that claim, the speedy-trial clock stopped ticking. But then, as trial drew near, prosecutors could turn over any defense-favorable evidence they had. These last-minute disclosures left defendants either swimming upstream or taking the blame for asking for an adjournment. "These at-times disingenuous statements of readiness could cause cases to drag on for months and then years," The City's authors explained, "a system failure that helped keep many New Yorkers, like Kalief Browder, in jail pre-trial and in the dark."
In 2019, lawmakers remedied the problem, requiring prosecutors to turn over exculpatory evidence in a timely manner. Prosecutors want to rollback those 2019 changes. Joseph and Velasquez described this year's proposed changes as "very technical" in their piece. But they were also clear about who would benefit the most: prosecutors. According to a "draft summary" they received, the proposal "would give prosecutors wiggle room to be in 'substantial compliance' with their current evidentiary requirements, but how such an assessment would be made is unclear."
So, what does New York's budget have to do with your rights? Possibly a lot.
On the surface, New York's budget doesn't have anything to do with your rights. But, if you find yourself charged with a crime in New York, that could quickly change. As of now, prosecutors only have a few weeks to turn over the evidence they have against you. That information-sharing requirement includes evidence that helps your case. But, if Gov. Hochul's proposal becomes law, prosecutors could get some "wiggle room" on that requirement. It's hard to imagine politicians giving the same "wiggle room" to those wrongly accused of crimes, isn't it?