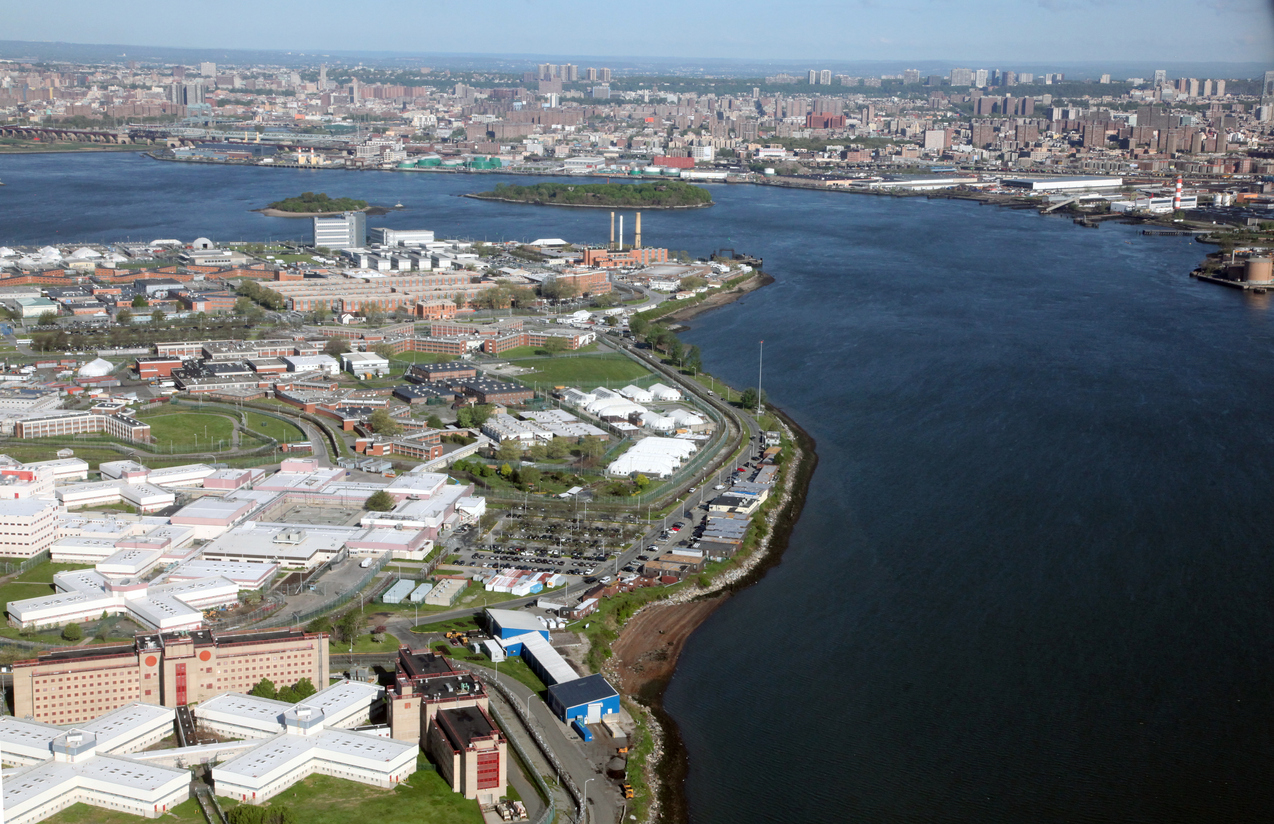 24 Sep

New York Judge Wants Defendants To Have a "Taste" of Rikers Island

Posted on September 24, 2021

What's happening at Rikers Island, New York City's main jail complex, cannot be described as anything other than a humanitarian crisis. Ten days ago, New York lawmakers observed intake cells crammed with a dozen or more men. They saw prison officials during shower stalls into prison cells. They saw garbage laying all over the facility. These lawmakers saw fecal matter, rotting food, urine and dead cockroaches covering the floor. And they even saw someone try to kill themselves right in front of them.

These conditions have been there for years. But, now more than ever, they're gaining the attention of politicians and media outlets across the country. And some politicians like Assemblymember Jessica González-Rojas are even offering solutions. Examples include having district attorneys top asking for cash bail, having the mayor release people and having Governor Kathy Hochul sign the Less is More Act. In fact, Gov. Hochul, while stopping short of signing the Less is More Act, even released 191 Rikers detainees and transferred 200 more.
Yet one judge thinks some people deserve "a taste of Rikers Island."
But some politicians just don't get it. And, unfortunately, some of the politicians that don't get it are the ones with the most hands-on power. In a court hearing on Sept. 15, 2021, just days after the New York lawmakers visited Rikers Island and publicized the horrifying conditions there, Bronx Supreme Court Judge Steven Lloyd Barrett couldn't help but use them to his advantage. In a bail hearing, the Bronx judge told a man that "having a taste of Rikers Island" might before good for him, according to a transcript shared by the man's attorney, Ali Najmi, on Twitter.
Earlier this week, it was reported that the second detainee death in three days happened on Rikers Island. The complex's double-digit death count for the year is nothing short of a humanitarian crisis and an embarrassment for our nation's justice system. The fact that a judge told someone they needed a "taste" of that embarrassment is equally, if not more, embarrassing.