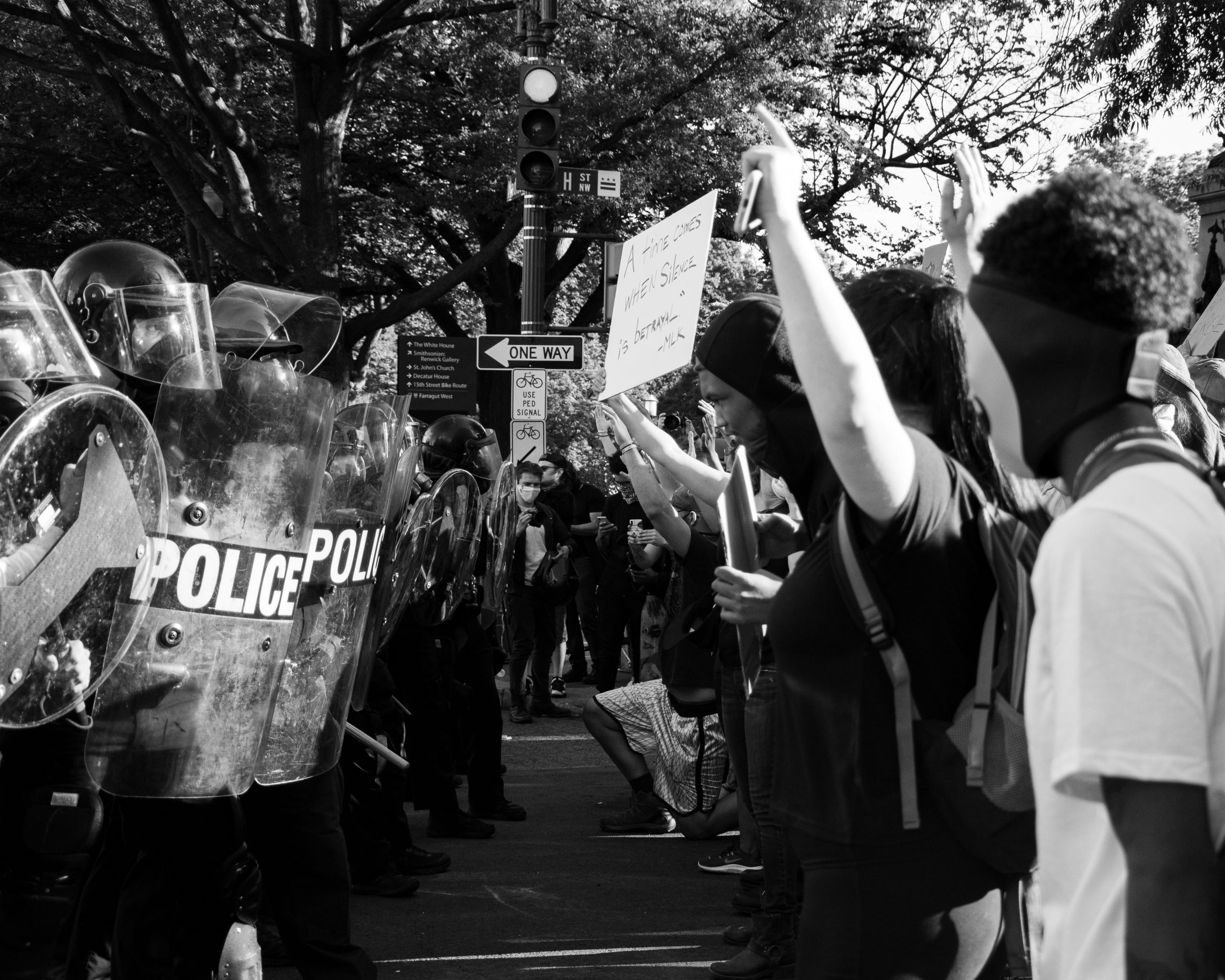 18 Mar

Oregon House Bill 2020 the Latest Effort in the State's Criminal Justice Reform

Oregon has made national headlines numerous times over the past year as they lead the charge in criminal justice reform. Protests across the state, and especially in Portland, call for defunding the police and broad changes to the justice system. Oregon lawmakers have heeded the call. Some cities reallocated funds from police departments to community programs. Several crime bills moved through state legislature last summer. With Oregon House Bill 2020, elected officials hope to continue their efforts and further restructure the Oregon justice system.
What has Oregon already done to implement criminal justice reform?
The summer of 2020 was a busy one for Oregon lawmakers. Following nationwide protests after the killing of George Floyd by police officers, many activists called for defunding the police. Cities across the country voted on measures that would repurpose funds and decriminalize things like mental illness and addiction. Portland joined the fray, cutting millions from the city's police budget. Some of those funds were reallocated to Portland Street Response, a community response alternative to policing. The efforts included changing the way the city responds to homeless populations and those in crisis.
At the end of June 2020, state legislators passed several criminal justice reform bills that would implement state-wide changes. A variety of bills specifically addressed law enforcement accountability.
HB4201: Increased accountability for police and use of force incidents.
HB4203: State-wide ban on chokeholds unless deadly force is justified.
HB4205: Mandates reporting officers who engage in misconduct.
HB4207: Increase police training and require tracking of miscondunct reports.
HB4208: Complete ban on tear gas except during declared riots; no CS gas or sonic weapons.
SB 1604: Reforms discipline policies and procedures for officers.
According to Oregon Senator Lew Frederick, "There's a common narrative that the issues with police are nothing more than the result of 'a few bad apples.' While the issues are certainly much larger, more complex and more than that, we do also need to look at the bigger picture of this sentiment…That's why we have to address these issues at their roots. We took important steps on that path today, but this is just the tip of the iceberg. We have much work ahead."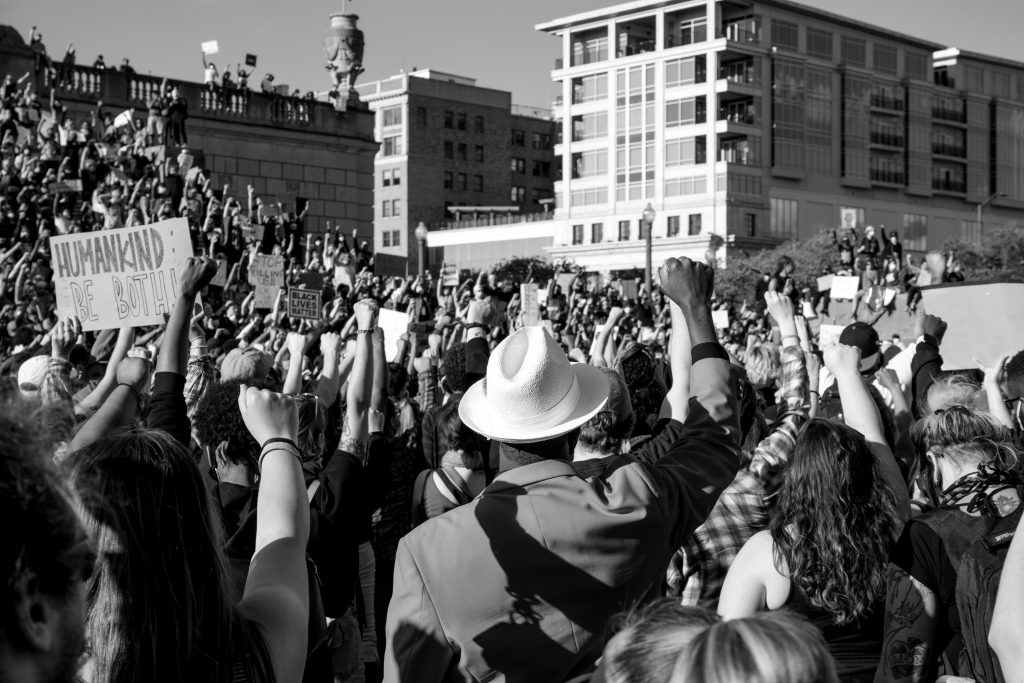 Oregon was pushing for criminal justice reform even before the protests that filled America's streets.
In July 2019, Oregon eliminated life without parole for offenders who committed their crimes as juveniles. More than a third of states have a similar law. But the Oregon bill is more progressive in that it specifically targeted an end to treating youth as "super predators." Unfortunately, the initial bill was not retroactive. Juveniles already serving time could not have their sentences vacated to life with parole. This is significant because "super predator" laws during the 1980s and 1990s filled prisons with young offenders. Police targeted gang violence, and the vast majority is perpetuated by youth offenders.
However, numerous psychologists challenged the fear of young, violent gang members. They argued that most of these offenders are not super predators at all, and that separating them from gang life significantly reduces the changes that they will reoffend as adults. Bobbin Singh, Executive Director of the Oregon Justice Resource Center, noted that about 100 youth incarcerated would qualify for resentencing if Senate Bill 1008 was applied retroactively. That's why some urged Governor Kate Brown to use clemency powers in lieu of retroactive sentencing.
How does House Bill 2020 continue Oregon's criminal justice reform efforts?
Several advocacy groups urged state legislators to pass measures included in House Bill 2020. Shannon Wright, Deputy Director of the Partnership for Safety and Justice, is happy that the bill would limit the crimes that warrant jail time and address mandatory minimums. "Those are the part of the bill that actually kind of shrink the system, limit its impact because we know it's grown too big," she says. "It's become the mental health default, the addiction default."
Wright isn't unique in her sentiments. City and state lawmakers across the country are working to shift responses to people in mental health crisis and those struggling with addiction. Recent criminal justice reform bills seem to decriminalize addiction. Instead of arresting and detaining addicts in crisis, many states are restructuring to provide treatment for addiction. Many are doing similar work to change who responds to calls of people in mental health crisis. Instead of arresting these citizens, new laws require that they go to treatment facilities or hospitals with trained health professionals.
"It was making [women] less safe," says Morgan Godvin, speaking of the number of women in Oregon prisons due to repeated issues with mental illness or addiction. "Jail was destabilizing their lives. They were losing their housing, they were losing their job, and then being released back into the exact same circumstances from which they came." Godvin advocated for, and helped write, parts of the bill that reform Oregon's parole laws.
If passed, House Bill 2020 would eliminate mandatory minimum sentences for crimes other than murder and prohibit arrests for most misdemeanor offenses.
The bill is still in its early stages, with community members weighing in on the various measures. Still, it's ambitious in its goals. House Bill 2020 calls for reallocating funds away from police and toward mental health programs. It also requires officers to issue tickets instead of arresting people for most misdemeanors. The bill would prohibit parole and probation officers from carrying weapons while on the job, too. Naturally, not everyone is happy with the proposed bill. During a public hearing, community members and police organizations voiced their concerns.
Nick Reiten, a parole officer from Jackson County, argued that preventing probation officers from carrying weapons would put them at risk. "Restricting the ability of DPSST certified officers to carry a firearm…creates an unneeded risk to our officers…This proposal is focused only on optics and not a tangible safety concern to the community," he said. Reiten also challenged efforts that would prohibit officers from detaining citizens under the influence of certain drugs. The Board of Parole shared similar concerns regarding changes to parole, urging lawmakers to revise the bill. Instead of eliminating parole for most crimes, they recommend using a risk needs assessment to determine which offenders require supervised release.
Of course, the bill also has plenty of support from criminal justice reform groups. Youth, Rights & Justice, a non-profit that provides public defenders for youth offenders, urged lawmakers to pass House Bill 2020. They highlighted measures that would limit the use of incarceration and reduce conditions imposed on offenders after release. Their statement reflects growing sentiments from social justice advocates about one key element of mass incarceration: detaining people in crisis and making it too easy to go back to prison on technical parole violations.
What happens next with House Bill 2020?
The next public hearing for Oregon's latest criminal justice reform bill is scheduled for early March. Community members will again have an opportunity to voice their opinions about the proposed changes. Lawmakers will consider community input and revisit measures before moving the bill through to a vote. That vote could take place in the coming months, or they could wait until later this summer. Either way, Oregon House Bill 2020 signals that Oregon legislators remain dedicated to reforming the justice system in their state. Moving forward, citizens can expect more proposals that seek to modernize policing and address community concerns.