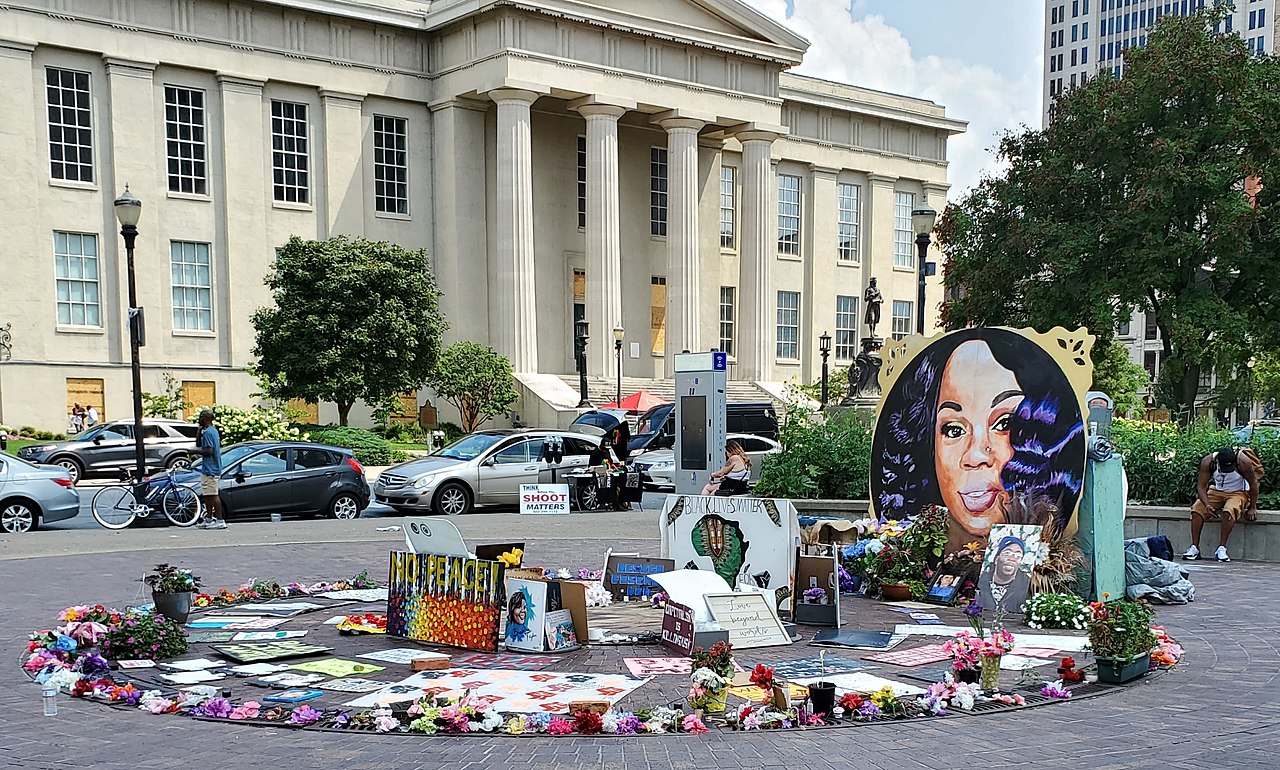 17 Mar

What We Know About The FBI Investigation Into Breonna Taylor's Killers

Breonna Taylor was just 26 years old when she was shot to death in her sleep by officers of the Louisville Police Department on Mar. 13, 2020. So far, the only criminal convictions in the case are against an officer for "wanton endangerment." And that conviction was not for any endangerment of Taylor or her boyfriend, Kenneth Walker, but of a neighboring white family. The FBI launched its own investigation into the events around Taylor's death in May of 2020. Now, experts are suggesting that the agency's investigation will reach much further than the events of that night.
The investigation into the Breonna Taylor case has gone beyond the single incident.
On the first anniversary of her killing at the hands of police officers, the FBI's Louisville office tweeted something of a status update.
"On this one year anniversary of the death of Breonna Taylor, FBI Louisville remains steadfast in its commitment to bringing this investigation to its appropriate conclusion. Even though the COVID pandemic has presented several unexpected obstacles, FBI Louisville has made significant progress in the investigation since it was initiated in May 2020. Our team is actively investigating all aspects of her death and will continue to work diligently until this investigation is completed."
More than anything, the message is a reminder that the FBI is still working the case. The agency has been tight-lipped about the specifics of its investigation. But what they have said seems to suggest an expansive and inclusive investigation.
Last July, activist Christopher 2x set up a call that included reporters, Louisville FBI Special Agent in Charge Robert Brown and others. During the call, Special Agent Brown told reporters that their investigation was limited solely to the events of Mar. 13. He said his team would be looking into "all aspects" of the shooting. The investigation, he said, would include "the facts that led up to this, the actual incident and things that might have occurred afterwards."
The "no-knock" warrant used to enter Taylor's home is of special attention.
One of the most discussed topics around Taylor's killing is the use of a "no-knock" warrant. These warrants allow police to enter a home without giving prior notification, such as by knocking or ringing doorbell. The officers who shot Taylor to death in her sleep obtained one of these warrants and used it to enter her home unannounced.
But several details surrounding the warrant raise questions. And that's part of the reason why officials included it in the FBI's investigation into Taylor's death. Kentucky Attorney General Daniel Cameron confirmed that investigators were looking into the warrant.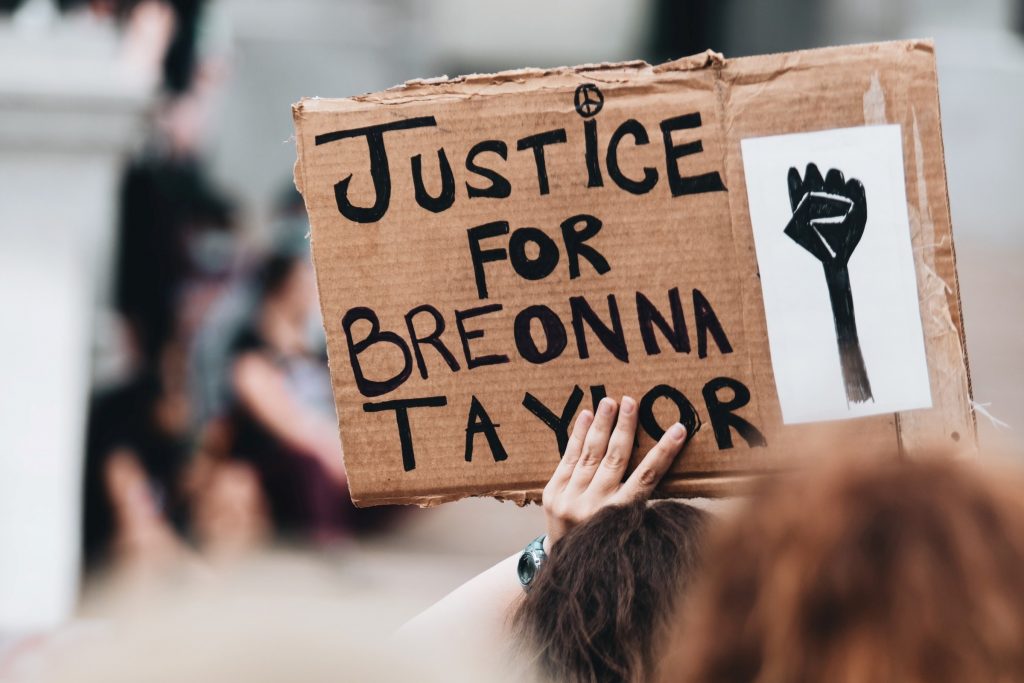 Moreover, it appears that Detective Joshua Jaynes lied on a sworn affidavit used to obtain the warrant. In his statement, he said that he personally spoke with postal inspectors. And he said that those inspectors confirmed that drug packages were shipped to Ms. Taylor's residence.
But when LMPD investigators questioned him on May 12, Jaynes admitted that his sworn statements were untruthful. He told detectives that he didn't even contact the postal service.
For normal citizens in Kentucky, lying under oath, i.e., perjury, could constitute a Class D felony. The penalty for such a crime is a mandatory minimum of one year in prison and can range up to five years. It comes with thousands of dollars in fines as well. So far, prosecutors have not charged the officer with perjury. And it wouldn't be surprising if they never do.
The entire LMPD appears to be part of the investigation.
The warrant itself is just a small part of the picture. An independent audit of the LMPD found numerous deficiencies in the warrant process itself "Supervisory review was minimal," stated the report. "Supervisors generally approved affidavits immediately after an officer presented their affidavit without performing an in-depth review of the affidavit's content."
Investigators also seem interested in the actions of LMPD during the protests that followed the police killings of Taylor and George Floyd. Last summer, FBI agents spoke with a local TV reporter. The reporter was hit with Louisville police pepper balls while covering the protests.
Several witnesses to the killing of David McAtee also say they were interviewed. McAtee was shot to death by a National Guard member during the protests. He was killed outside of his BBQ restaurant after Louisville police pepper-sprayed his customers. At some point during the altercation, McAtee fired two shots from his gun.
It looks like the FBI is treating this as a civil rights matter.
It's hard not to think that, at a minimum, civil rights violations might be at issue here. And people with inside knowledge of how the FBI operates suggest that that's what it looks like. One of those people is Cynthia Deitl. Deitl was the FBI's civil rights unit chief from 2008 to 2011. During her tenure, she oversaw a number of police shooting cases.
"The civil rights investigation will turn the whole situation upside-down," she said in an interview with the Associated Press. "You look at everything — everything the officers ever learned."
That determination will ultimately come down to the language in Title 18, U.S.C., Section 242:
"Whoever, under color of any law, statute, ordinance, regulation, or custom, willfully subjects any person in any State, Territory, Commonwealth, Possession, or District to the deprivation of any rights, privileges, or immunities secured or protected by the Constitution or laws of the United States."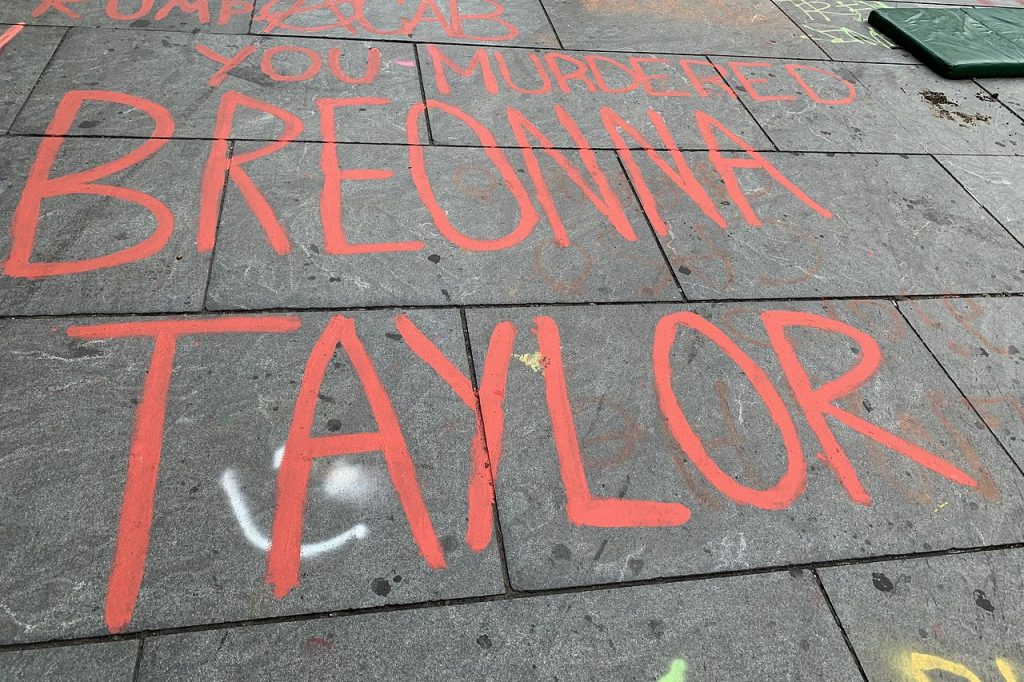 One could argue that the officers in question deprived Ms. Taylor of her basic right to life when they fired 32 shots into her home, hitting her six times. They acted, as the statute requires, "under the color of any law."
The penalty for such a violation is clearly established. "[I]f death results from the acts committed in violation of this section … [they] shall be fined under this title, or imprisoned for any term of years or for life, or both, or may be sentenced to death."
Obtaining a conviction will be difficult.
The law itself might be clear. But actually convicting Taylor's killers will be a challenge, even in an FBI investigation. The reason is that the standard of proof is incredibly high when it comes to police shootings. Prosecutors in the case would have to prove that officers knowingly violated Taylor's rights when they shot her to death. One would think that shooting into a home 32 times might meet this standard.