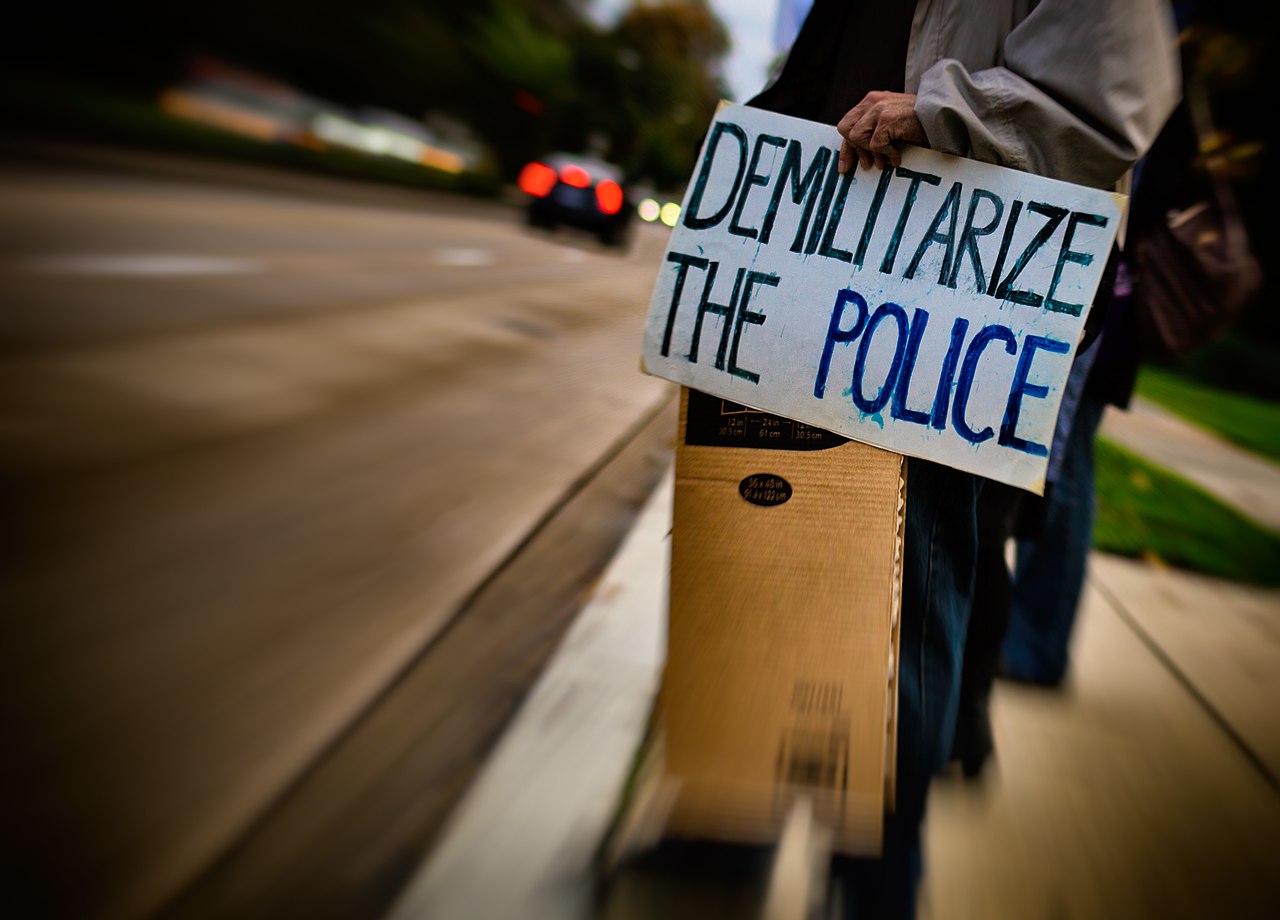 13 Jul

Why Hasn't President Biden Repealed the 1033 Program?

When he signed the National Defense Authorization Act (NDAA) for Fiscal Year 1997, President Bill Clinton authorized the 1033 program. The 1033 program allowed the Department of Defense to transfer surplus military-grade equipment to local and state police forces. That equipment was on full display in 2020 as police forces around the nation used it to suppress protests in the wake of the police killings of George Floyd and Breonna Taylor.

Later in 2020, then-candidate Joe Biden used strong language in a speech in Philadelphia as he decried the actions of those police forces.

"There are other measures, to stop transferring weapons of war to police forces, improve oversight and accountability, to create a model use of force standard, that also should be made law this month. No more excuses, no delays," he said.

These words may have provided hope to activists who sought to end the nearly 25-year-old practice. But nearly five months into his first term, Biden has yet to move on the 1033 program.
The modern 1033 Program began under George H.W. Bush under a different name.
While the 1033 program as we know it now may have been signed into law under President Clinton, it started life under President George H.W. Bush. The NDAA of 1990 introduced the 1280 program via section 1280 of the bill. This program was the predecessor to the 1033 program and did many of the same things. It gave broad authorization to the Department of Defense (DoD) to send surplus military equipment to "federal and state agencies." These agencies were supposed to use this equipment specifically "in counter-drug activities."
In 1995, the Defense Logistics Agency (DLA) created the Law Enforcement Services Office (LESO). This office serves as a liaison between the DoD and law enforcement agencies. Then, in 1996 Clinton signed the NDAA for Fiscal Year 1997. This expanded what that military equipment could be used for. Under the new law, departments could use military equipment for "all law enforcement agencies to acquire property for bona fide law enforcement purposes that assist in their arrest and apprehension mission" Still, the law said that the DoD would give priority to "counter-drug and counter-terrorism requests."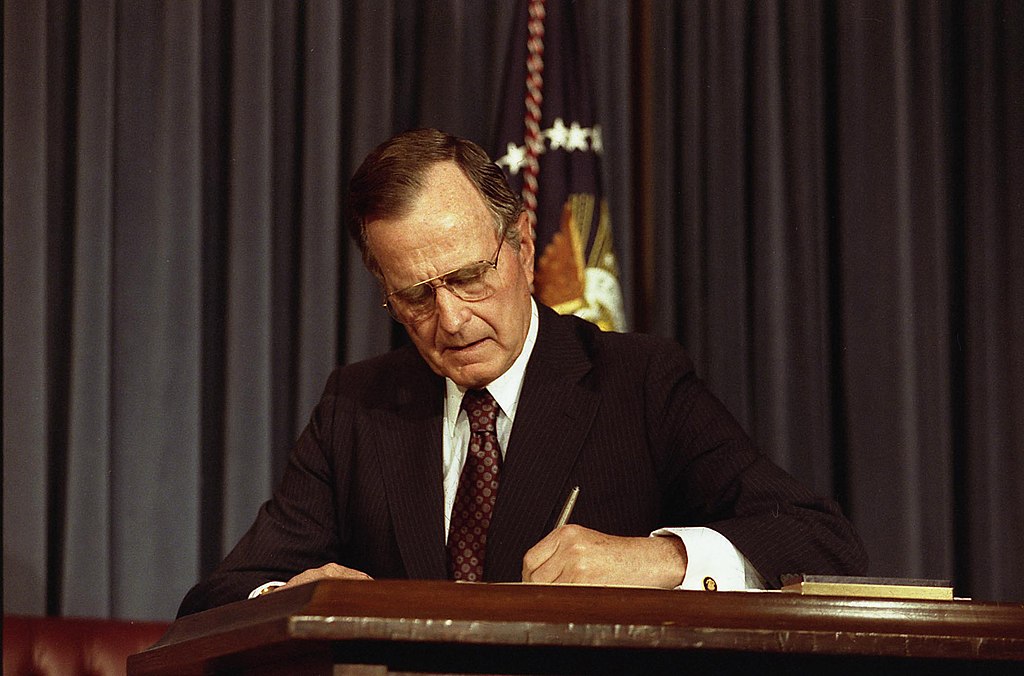 President Obama issued an executive order limiting the 1033 program. President Trump reversed it with another executive order.
Law enforcement agencies around the country made heavy use of the 1033 program over the next decade and a half. Between 1997 and 2014, the DoD transferred $5.1 billion in military equipment to local and state law enforcement agencies. During that time, the program faced criticism from the media and the government itself. The Government Accountability Office (GAO) critiqued waste, fraud and abuse within the program. But in 2014, the program drew national attention during the protests in Ferguson, Missouri, following the police killing of Michael Brown. In attempting to suppress the protests, the Ferguson Police Department employed military equipment. Images of heavily-armed, camouflaged police riding through streets in armored vehicles became a fixture in the media.
Then, in May 2015, President Obama signed Executive Order 13688, which prohibited agencies from obtaining certain types of equipment. But just two years later, President Trump rolled back Obama's executive order.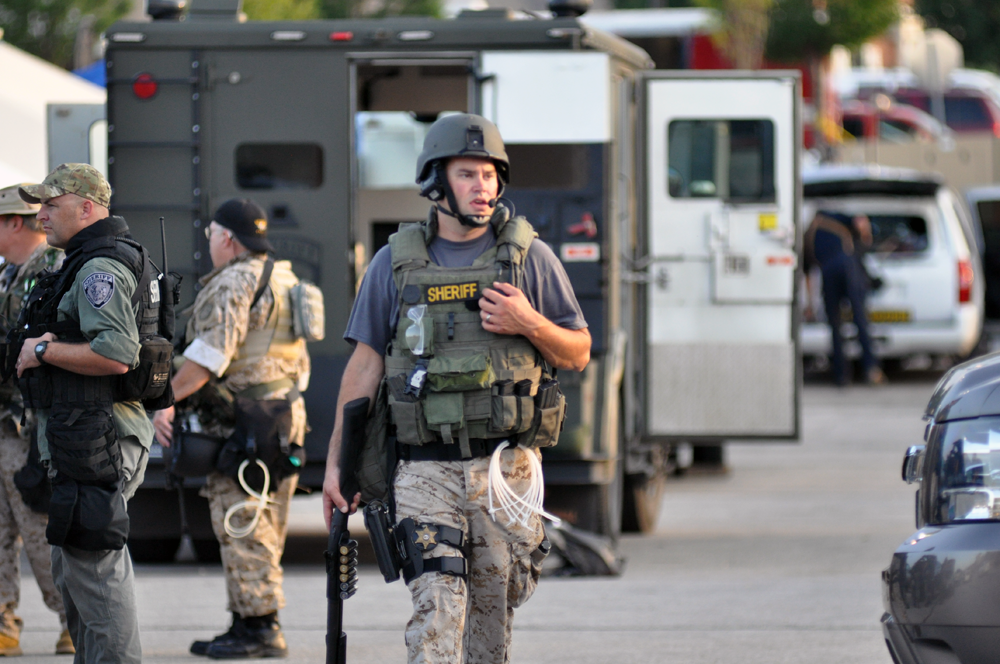 A widely shared tweet claimed that the program had expanded under the Biden administration, but this was found to be false.
After Trump repealed Obama's executive order, there was an uptick in acquisitions, according to DLA data. But after that initial spike, those acquisitions slowed, reaching their lowest level in Q3 of 2020.
Given Biden's remarks during his speech, activists understandably put out calls for him to end the 1033 program. One of those was the official Black Lives Matter Twitter account. In the first part of a two-part tweet, the account asked followers to join them in demanding Biden end the 1033 program. But in the second part of that tweet, the account accused Biden of making the problem worse. It said, "Biden is currently sending more military equipment to our neighborhoods than Trump did. You read that right. Our communities are being terrorized at a greater rate than they had been under Trump."
The claim, which seemed to suggest that Biden was expanding the 1033 program rather than ending it, was understandably worrying to people hoping for an end to the program. But PolitiFact found this to be flawed. There was no mention of a point of comparison. And the data from the DLA suggests that the number of items ordered during Biden's first quarter was lower than at almost any point during the Trump administration. As a result, PolitiFact rated this claim "false." Nonetheless, the tweet was retweeted more than 12,000 times.
Biden could end the program, but that might not be the most effective solution.
Activists who say that Biden could end the 1033 program with an executive order are not wrong. Indeed, as the head of the executive branch, the president has authority over the Pentagon. But as the past has shown, executive orders can be reversed just as easily as they can be enacted.
An act of Congress instead could offer a more permanent change in policy. Laws enacted by Congress are much more difficult to change.
And up to now, Biden has shown that this is his preferred path on several issues. There are a few perspectives on this course of action. From one point of view, Biden could just be kicking the can down the road and offloading contentious decisions onto Congress. In its current state of gridlock, that can be seen as tantamount to doing nothing about a number of campaign promises.
From another perspective, it's possible that the longtime senator believes he can use his office and a slight Democratic majority in Congress to influence more lasting change through the traditional lawmaking process. Or that he is at least willing to try that route first.
But the two are not mutually exclusive. Biden has shown a willingness to use executive orders early in his presidency. He issued 17 on his first day in office alone.
In that speech in Philadelphia, Biden spoke about the urgency of the issues around the 1033 program. Ending the program with an executive order, even as a stopgap, would help him make good on both a campaign promise and an important issue to people fighting for police reform. If it is an issue that is truly important to this administration, they could make sweeping changes to it with the signing of a document. "No excuses, no delays."