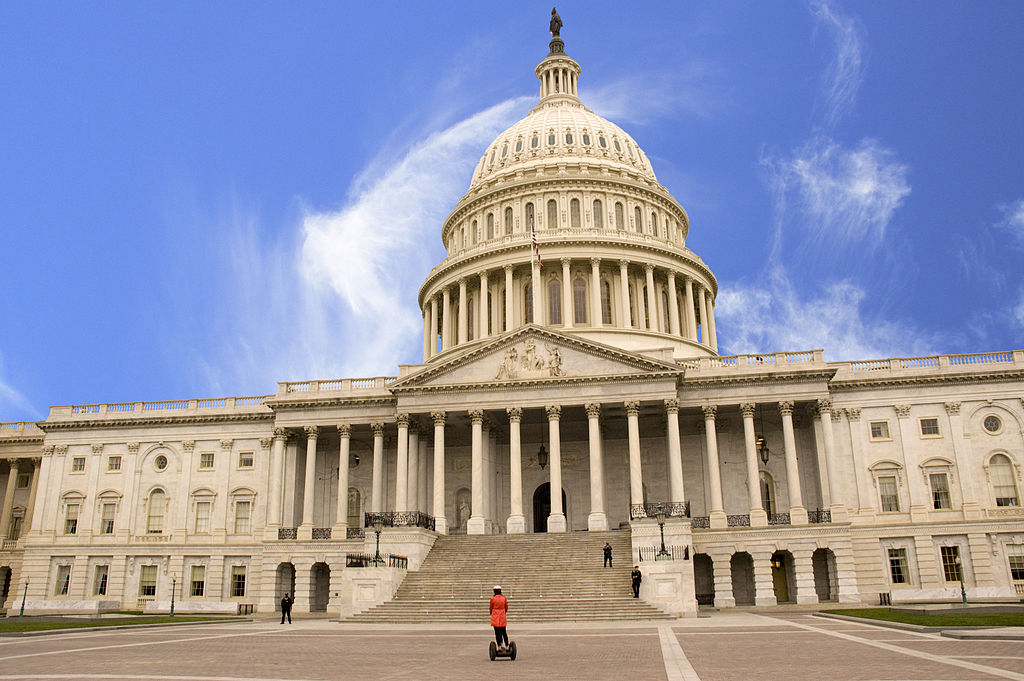 17 Jun

The Drug Policy Reform Act Would Fundamentally Change US Drug Policy

On Tuesday, June 15, U.S. Representatives Cori Bush (D-MO) and Bonnie Watson-Coleman (D-NJ) introduced the Drug Policy Reform Act (DPRA). The bill would fundamentally change the federal government's approach to drug policy, ending criminal penalties for drug possession and shifting towards a health-centered approach to drugs in the country. The announcement comes almost 50 years to the day after President Richard Nixon announced "The War on Drugs."
The bill would end individual penalties at the federal level for drug possession.
If enacted, the DPRA would decriminalize drug possession at the federal level. And not just marijuana or psilocybin, as some states and cities have. The bill would eliminate criminal penalties for possession of all drugs.
But the bill also includes some restorative justice measures at the individual level. It would immediately expunge the criminal records of people convicted of drug possession crimes at the federal level. The bill also addresses some of the issues people arrested for drug crimes face, including access to public benefits, immigration status issues, voting rights, driving privileges, and denial of employment.
Rep. Bush says that this new approach could help address the wrongs of the past.
"[The] punitive approach creates more pain, increases substance use, and leaves millions of people to live in shame and isolation with limited support and healing," she said. "I'm proud to partner with Congresswoman Watson Coleman on legislation to end criminal penalties for drug possession at the federal level and repair harm in Black and brown communities. It's time to put wellness and compassion ahead of trauma and punishment."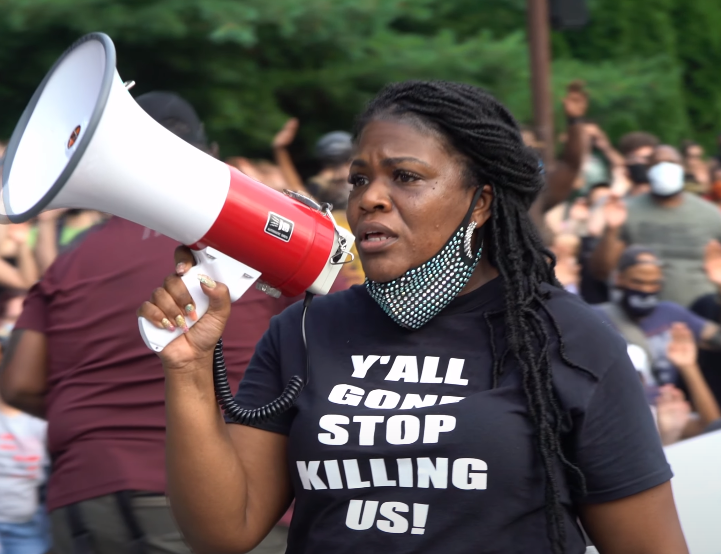 The Drug Policy Reform Act would also create other significant changes to U.S. drug policy.
While the headline for the DPRA might be its decriminalization provisions, other aspects of the bill could have a more profound effect on drug policy as a whole.
The bill would move regulatory authority from the office of the Attorney General to the Department of Health and Human Services. This would represent a fundamental shift in philosophy from one focused on criminality and enforcement to one focused on health.
And while the federal government can't force states to change their laws, it can influence them with funding. That's exactly what the DPRA does, incentivizing states to align their own drug policy with the federal governments.
According to Watson-Coleman, this change in policy is "essential."
"The United States has simply failed in how we carried out the War on Drugs. The War on Drugs stands as a stain on our national conscience since its very inception," she said. "Begun in 1972 as a cynical political tactic of the Nixon Administration, the War on Drugs has destroyed the lives of countless Americans and their families. As we work to solve this issue, it is essential that we change tactics in how we address drug use away from the failed punitive approach and towards a health-based and evidence-based approach."
Lawmakers in Oregon passed a similar bill last year.
The DPRA would not be the first decriminalization measure in the U.S. Reps. Bush and Watson-Coleman worked together with the non-profit group Drug Policy Alliance (DPA) to craft the bill. The New York City-based group works to "reduce the harms of both drug use and drug prohibition."
Through it's lobbying arm, Drug Policy Action, the group was instrumental in the nation's first all-drug decriminalization act—Measure 110 in Oregon. Voters approved that measure on Nov. 3, 2020 in a ballot initiative. Similar to the DPRA, Measure 110 eliminates criminal penalties for drug possession. It also expands access to evidence-informed drug treatment, housing, and harm reduction services.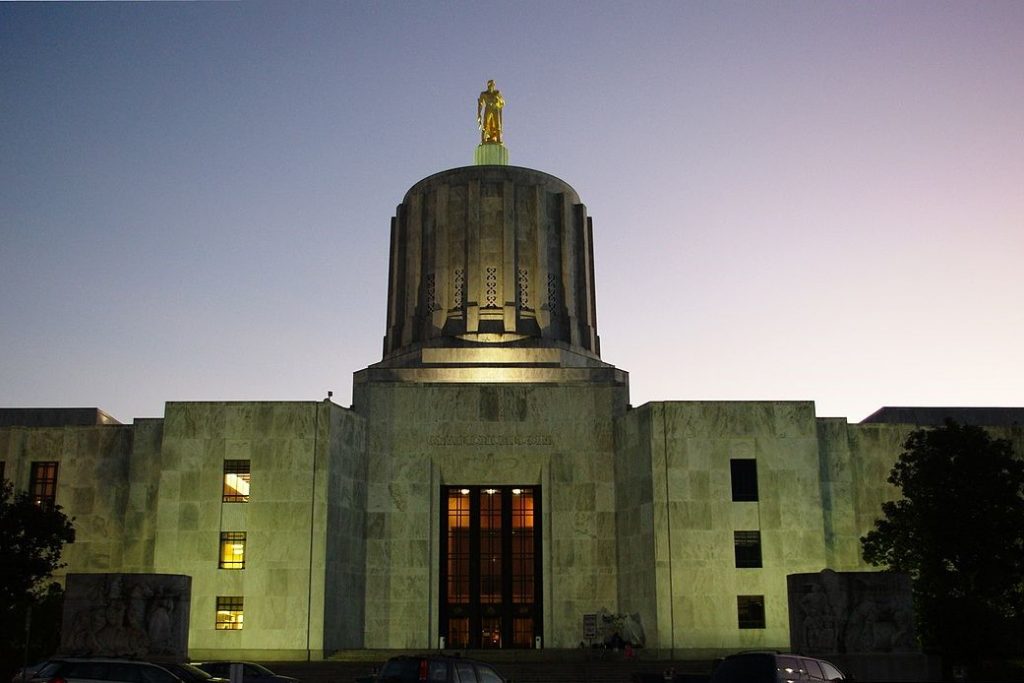 A majority of Americans support decriminalization.
Decriminalization might seem like a radical departure from current policy, but the idea has widespread support in the United States.
Earlier in June, the DPA released a national poll conducted by Bully Pulpit Interactive. The poll found that 66% of American voters said they supported removing criminal penalties for drugs. Nearly 65% said they wanted to end The War on Drugs. And 64% said they supported eliminating mandatory minimum sentences for drug-related crimes.
The poll reflects Americans' changing attitudes towards drugs. It comes at a time when support for legalized marijuana is at an all-time high. In a recent Pew Research poll, only 8 percent of people said that marijuana should not be legal in any way for adults. But that represents an enormous shift, as 60% of Americans said it should be illegal in a similar poll in 2005.
The bill may not pass, but introducing it is important.
It's important to keep in mind that popular support does not mean a bill will pass. Legislators in the United States have shown that they are perfectly willing to ignore the will of their electorate. For example, a 2016 CNN poll found that 90% of Americans supported universal background checks for gun purchases. Yet no such legislation has moved forward.
And despite a similar percentage of Americans favoring some form of marijuana legalization, the plant remains very illegal at the federal level.
But that doesn't mean Reps. Bush and Watson-Coleman are wasting their time, or anyone else's. The Drug Policy Reform Act is a bold statement about changing priorities in the world's largest incarcerator and, perhaps, a glimpse into the future.
That future is something Executive Director of the Drug Policy Alliance Kassandra Frederique says is within reach. "A different reality—one where we treat people who use drugs with dignity and respect, and one where drugs are no longer an excuse for law enforcement to surveil, harass, assault and even kill Black, Latinx and Indigenous people—is 100% possible," she said.