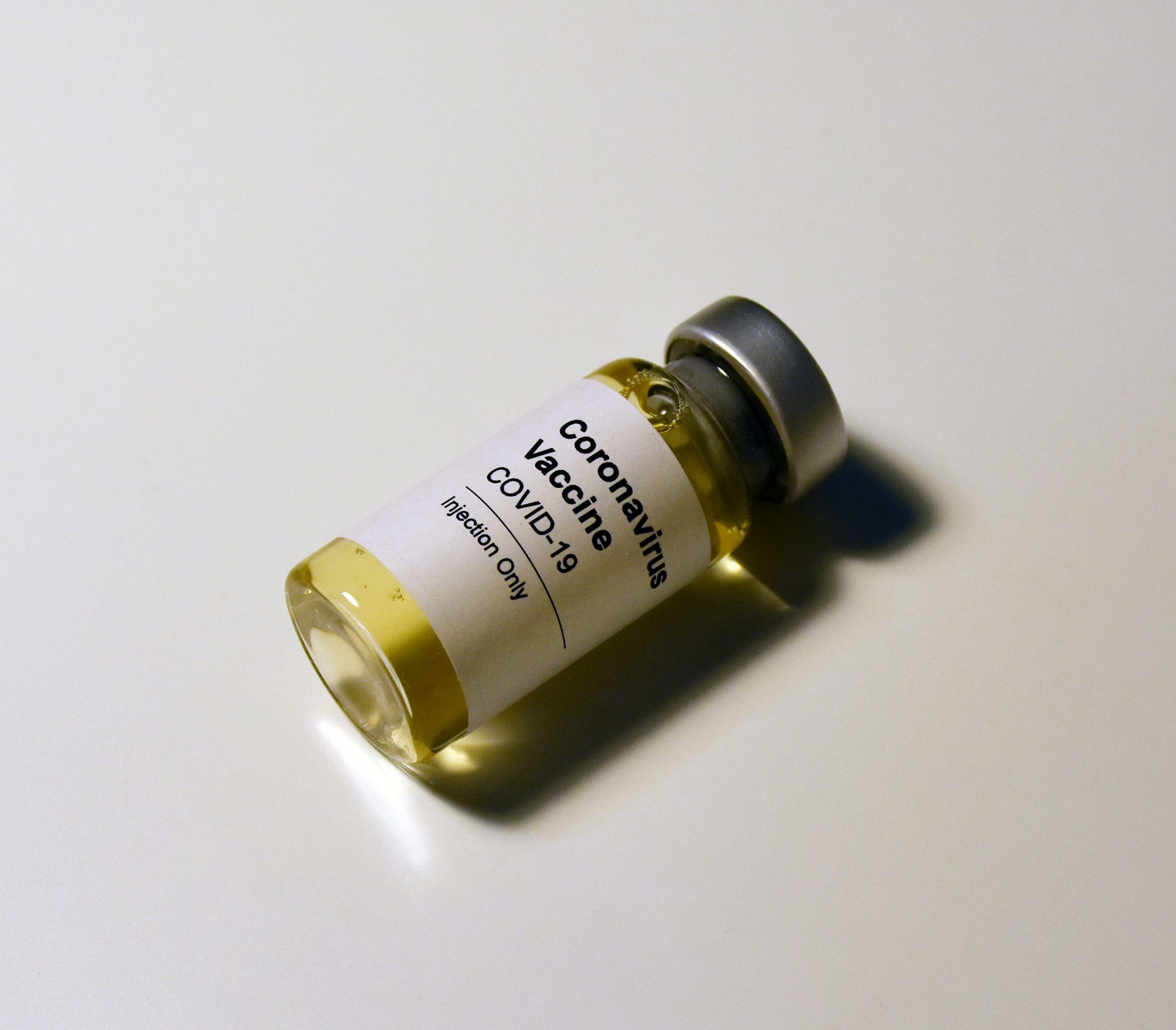 01 Mar

Rep. Stefanik Seeks to Keep COVID Vaccine from Vulnerable Prisoners

By all accounts, President Joe Biden inherited very little in the way of a COVID-19 vaccine plan. That hasn't stopped his COVID response team from taking swift and deliberate actions to increase vaccine availability. Most Americans are happy with the attention his administration has given to curbing the spread of coronavirus. Not all agree with his desire to give the COVID vaccine to vulnerable prisoners in state and federal prisons, though. That's why U.S. Representative Elise Stefanik (R-NY) proposed a bill to halt vaccinations for those in federal custody.
Why Lawmakers Want to Give COVID Vaccine to Vulnerable Prisoners
It's unclear when COVID-19 first entered the United States. What we do know is that Americans are entering their 12th consecutive month with full or partial lockdowns. The pandemic fundamentally altered life for most Americans. Doctors have confirmed over 28 million cases and half a million COVID-19 related deaths in the U.S. Prisons are particularly vulnerable to spread because basic measures like social distancing are almost impossible. Most prisons are overcrowded and lack quality medical facilities. Many are experiencing difficulties employing correctional officers. And when one prisoner gets the virus, it moves through the prison like wildfire.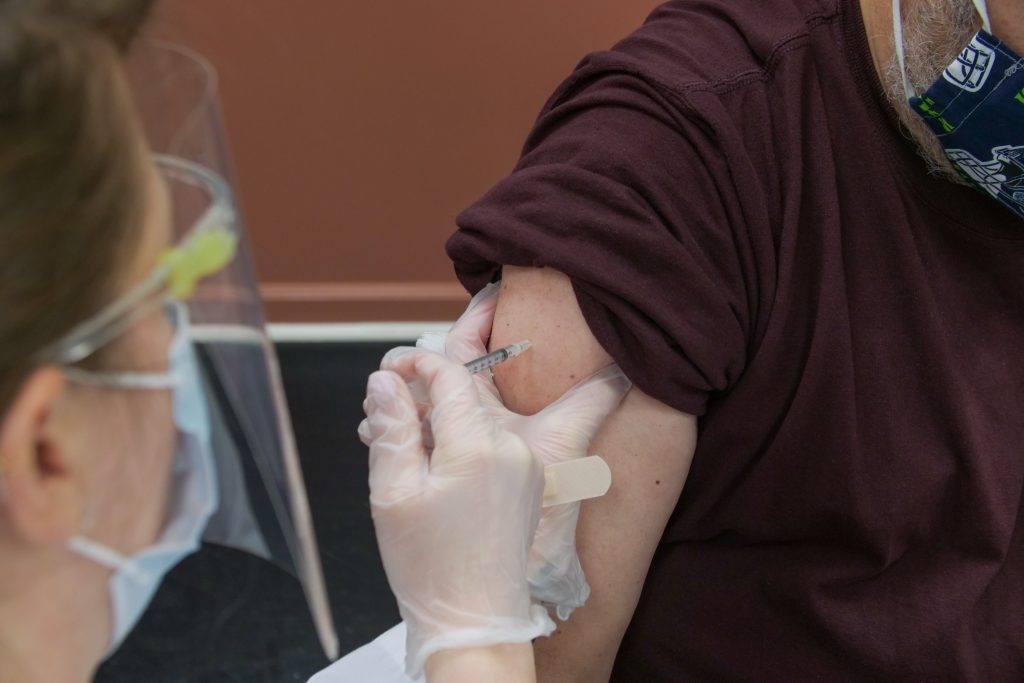 According to the Bureau of Prisons, coronavirus has infected almost 300,000 prisoners and killed almost 2,000 prisoners. Over one-third of federal prisoners tested positive for the virus in 2020, and those numbers don't include correctional officers infected while on the job. Facilities drastically altered protocols to try to control the disease. Wardens ceased in-person prison visits and minimized transfers. They mandated masks and social distancing for prisoners and even banned board games. Still the virus spread.
Now that companies like Moderna and Pfizer have released seemingly effective treatments to control infection and symptoms of coronavirus, prison staff are asking to prioritize the COVID vaccine for vulnerable prisoners. They point to higher death rates inside jails and limited access to equipment like ventilators. Prisons also have extremely limited on-site medical staff. While healthy prisoners can combat COVID symptoms, those most vulnerable to complications have high mortality risks. Prisoners have a fundamental right to proper care in prison, and advocates argue that this extends to vaccinations.
Controversy and Push-Back Mount as States Administer Vaccine to Prisoners
The Center for Disease Control (CDC) released a calculated plan to provide COVID vaccine to Americans. Phase 1 targeted the most essential and vulnerable citizens, with emphasis on people with a risk of complications, health workers and first responders. They also urged seniors living in nursing homes and hospice to get the vaccine ahead of most Americans. The second phase focused on other critical populations, including educators and others with comorbidities. This phase also includes people in prisons and jails across the country as well as prison staff. But not everyone agreed with what to do when prisoners have health issues that put them at higher risk than the general population. Technically, they would qualify for Phase 1 roll out. Yet some lawmakers objected to providing vaccine to vulnerable prisoners while free adults went without.
In Oregon, Judge Stacie Beckerman issued an order to move all prisoners ahead of senior citizens. "From the beginning of the COVID-19 pandemic, it was clear that our country's prisons were uniquely vulnerable to the transmission and spread of the virus," she wrote in her decision. "Our constitutional rights are not suspended during a crisis. On the contrary, during difficult times we must remain the most vigilant to protect the constitutional rights of the powerless. Even when faced with limited resources, the state must fulfill its duty of protecting those in its custody."
California prioritizes COVID vaccine for prisoners and homeless but then pivots on plan.
Several prisons in California received vaccines in December 2020, with orders to vaccinate both prisoners and staff with medical risks. Though the state reported more than 46,000 confirmed COVID cases among its prisoners, some disagreed with the plan to give them the vaccine before frontline workers like teachers. Just two weeks after announcing the plan, Governor Gavin Newsom announced that prisoners would not get priority over other residents.
Of course, California isn't the only state to face opposition to vaccinating prisoners. After a second wave of COVID cases left Illinois prisoners and prison staff reeling, lawmakers decided to prioritize the COVID vaccine for prisoners. Illinois Senator Terri Bryant challenged the plan. "If you are 20 years old and otherwise healthy on the street and you can't be vaccinated, then you shouldn't be vaccinated in a prison if you're 20 years old and otherwise healthy," she said.
Rep. Elise Stefanik showed similar opposition when New York Governor Andrew Cuomo announced plans to provide the COVID vaccine to addicts in state-run rehabilitation centers. His office argued that all congregant facilities are vulnerable to spread, so treatment centers and nursing homes are equal in priority. Under this order, leaders believed that jails and prisons would also take priority. New York City Mayor Bill de Blasio insisted that these facilities would be part of phase one vaccinations, but it took months and numerous lawsuits before Gov. Cuomo ordered the COVID vaccine for vulnerable prisoners.
Stefanik shows clear and repeated disdain for vaccinating addicts and prisoners.
Rep. Stefanik called Gov. Cuomo the worst governor ever for "prioritizing vaccines for drug addicts over tens of thousands of seniors who have been home bound since the start of the pandemic." According to her, even seniors who live on their own should take precedent over those in treatment centers and prisons. But she has shown a keen understanding of how vulnerable New York prisons are during the pandemic. She even called for all New York jails to halt in-person visitation.
Given her usual opposition to any Democratic-led move, it seems clear that Rep. Stefanik doesn't view the wellbeing of prisoners as an important policy consideration. Her reasoning highlights that, for some, some human lives are worth more than others. Though seniors may face complications from the virus, those living at home are far less vulnerable than people living in close proximity with one another. Rep. Stefanik doesn't just oppose the COVID vaccine for vulnerable prisoners, though. She also believes that all addicts and prisoners should move to the bottom of the list.
Given how vocal Rep. Stefanik is about vaccine distribution in her own state, it's not surprising that she quickly criticized President Joe Biden's plan to vaccinate vulnerable prisoners at Guantanamo Bay. Though the prison houses just 40, Rep. Stefanik immediately drafted a resolution to halt the vaccinations. "Every American should have access to vaccines before these heinous terrorists," she said. "It is un-American that President Biden is prioritizing vaccines for terrorist detainees over American citizens, including veterans, first responders, 9/11 first responders, and seniors."
Providing the COVID Vaccine to Prisoners Protects Everyone
Though it's understandable that many Americans have conflicting feelings about vaccinating prisoners, the evidence is clear. Coronavirus spreads very efficiently in communities where people live in close proximity. It's also more likely, in turn, to spread in areas where multiple people share water sources like showers and sinks. It's also more likely to spread when there is a lot of movement among a controlled population. That's why prisons are such hotspots. And when prisoners get sick, those that care for them are close behind.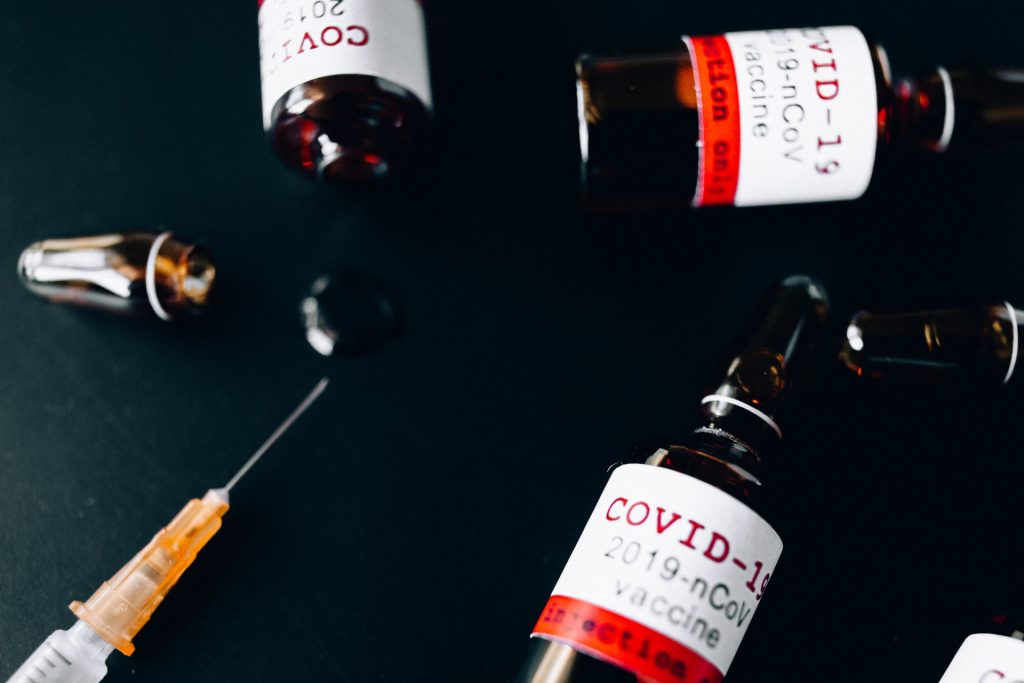 While Rep. Stefanik and others have strong feelings about vaccinating detainees at Guantanamo Bay, their arguments are emotional, not scientific. From a purely objective standpoint, an infection among prisoners puts prison officials, medical staff and Americans as a whole at greater risk. It also opens the door for lawsuits over human rights violations, given that the prison houses international criminals under the express care of the American government. To willingly and deliberately put these particular prisoners is a moral decision, and it's a poor moral one at that.
The treatment of prisoners at Guantanamo Bay has a long and storied history. For the past two decades, Democrats have repeatedly called for the United States government to close the facility and move all prisoners to American soil. The problem with this is that investigators cannot act with the same impunity when interviewing detainees stateside. Though former President Barack Obama and President Biden have both expressed a desire to shut down GITMO, no solid plan exists to make this a reality.
The Pentagon halts plans to vaccinate prisoners at Guantanamo Bay after Rep. Stefanik files House Resolution.
Though Rep. Stefanik's resolution is non-binding, and has not cleared the House floor, officials in the Pentagon confirmed that they were pausing the decision to provide the COVID vaccine to vulnerable prisoners at Guantanamo Bay. This may appease Americans, but it also puts the United States on the world stage. Many countries are vocally critical of the way President Trump handled the pandemic, and President Biden now faces similar scrutiny.
Americans want quick access to the vaccine, and for good reason. Many schools remain closed, millions are out of work and the economy is on a backslide. Still, President Biden inherited the worst foreign relations situation in modern American history. He must take care not to further alienate the United States from an increasingly globalized community. It's a situation no global leader wants to face. What President Biden will do, and when, remains to be seen.