21 Apr

Can Tishaura Jones Bring Criminal Justice Reform to St. Louis?

On Apr. 6, Tishaura Jones was elected as the first Black female mayor of St. Louis, Missouri. Jones was already active in the community through education, politics and volunteering. Now, as she steps into the mayor's office in St. Louis, she faces increased pressure to pass meaningful criminal justice reform. But she's ready and has a plan once she begins her position.
Who is Tishaura Jones?
Ms. Jones, a member of the Democratic Party, ran against Alderwoman Cara Spencer, who later conceded and congratulated Jones in tweet. Before winning the election, Jones was elected to the Missouri House of Representatives in 2008. Eventually, she stepped down from that position to be the city's treasurer in 2013 and stayed in that position until now. Jones took office on Apr. 20 and has plans to hit the ground running. 
Jones's path to becoming mayor is an interesting one. She is a St. Louis native. Before entering politics in 2002, she received a Bachelor's Finance degree from Hampton University in Virginia and a Master's degree in Health Administration from the Saint Louis University School of Public Health. Jones was also a graduate of the Executives in State and Local Government program at Harvard University's Kennedy School of Government. From there, Jones worked in both finance and education roles. 
Jones ran for mayor in 2017, but narrowly lost in the Democratic primaries to Alderman Lyda Krewson.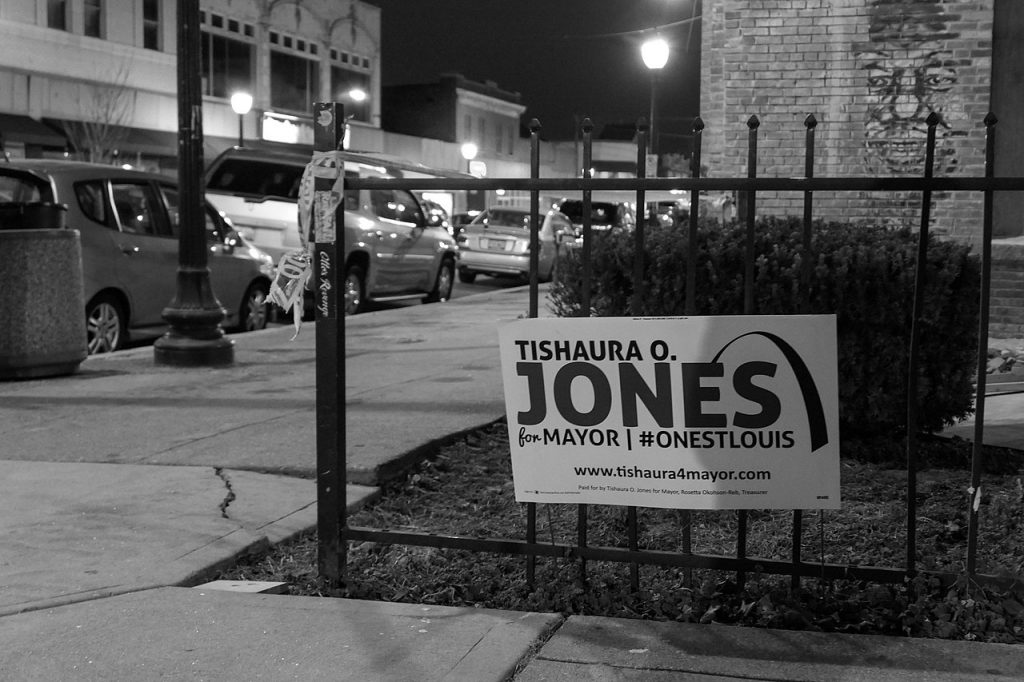 What Work Has Jones Done In Her Community?
Jones already has a big hand in volunteering in the community. While treasurer, she launched the Office of Financial Empowerment, helping 18,000 kids start saving through educational savings accounts. Her volunteer work has gotten awards from the St. Louis Coalition for Human Rights, the RCGA and the Lupus Foundation of America.
Once in office, Jones says that she plans to confront injustice towards marginalized communities. In an interview with the New York Times, she said she would take on racism, homophobia, transphobia, xenophobia and religious intolerance directly. During the interview, she said, "I will not stay silent when I spot any injustice."
Jones said that many of St. Louis' issues have personal importance to her, recalling an incident in which her son had a gun pulled on him when he was walking to his grandfather's home.
What criminal justice issues will Jones face?
Jones will be entering her position as mayor with a lot on her agenda. St. Louis crime rates are at an all-time high. In fact, St. Louis' homicide rate in 2020 was at its highest in the past 50 years. Stress from the coronavirus pandemic is part of the reason for the increase. In a recent list made by CBS about the top 50 most dangerous cities in the United States, St. Louis ranked second. In addition, St. Louis police are understaffed, and officers are paid less than those at departments in surrounding communities. As result, there is more work than ever, but not enough people to take it on. 
Prisons are witnessing similar violence. In the past two months, there were two different prison riots. The first uprising happened in February at the City Justice Center. Around 115 prisoners took advantage of a faulty locking system and then took control of the fourth floor. During the uprising, the incarcerated people involved caused widespread infrastructure damage costing around $13.5 million. The reason for this riot is less clear. A second riot happened in the same building occurred on Sunday, Apr. 4. This time, the riot took place on the third floor, and the number of incarcerated persons involved is still unclear. Inhumane prison conditions and delayed court hearings are said to be some of the reasons for the riot.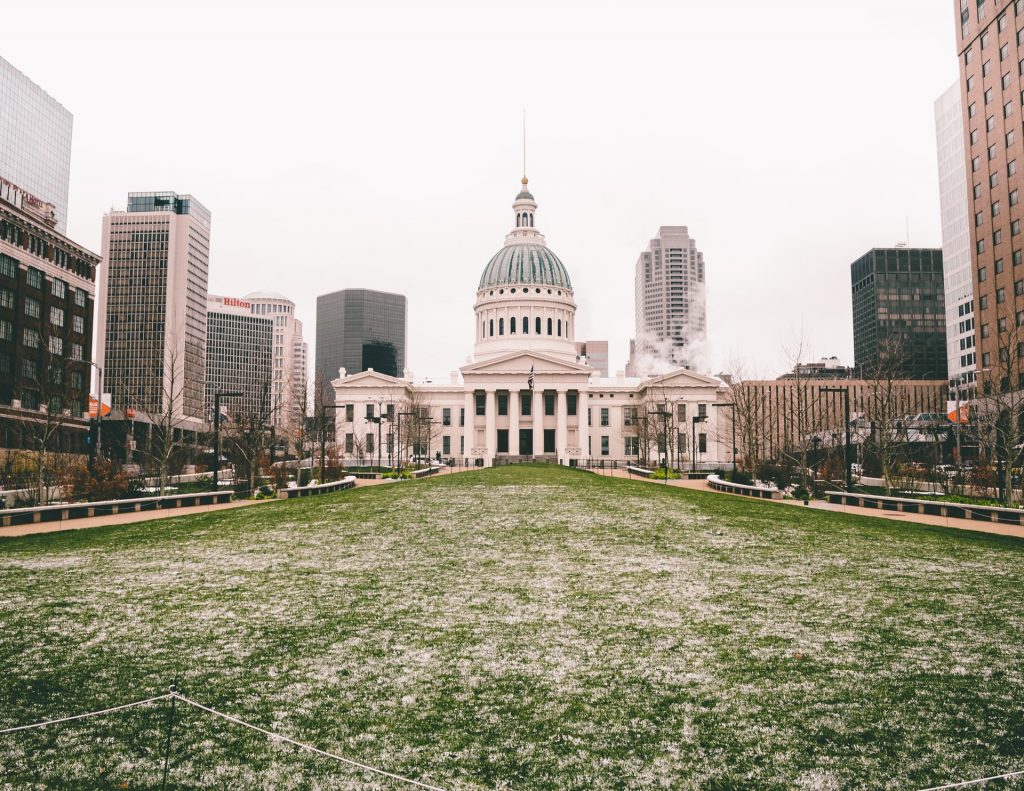 Does Jones have a plan to tackle these issues?
Jones' campaign focused on different ways for criminal justice reform to be part of her mayoral role. One of the most distinct proposals is for a focused deterrence policing strategy. A focused deterrence policing strategy makes many different groups take part in policing, such as social service providers, prosecutors, faith organizations and local businesses. Ultimately, such a model is meant to lower crime and put less emphasis on police's control. Instead, everyone is involved in making the city a safer place.
Another issue Jones proposed is to hire additional dispatchers for 911 calls in order to send professionals specific to a given situation. Some other ideas proposed are decarceration, de-escalation training for police, controlling the opiate epidemic and increasing support and accountability in EMS, fire and police departments. 
Will her plan work?
Jones is entering the mayor's office with a lot on her plate. Her plan certainly focuses on the right areas of criminal justice reform. But having a plan before being in office and being in office putting that plan to action are two very different things. Overall, Jones plans to take a rehabilitative approach to crime and punishment. Some parts of her plan have more support than others. For example, there is plenty of support regarding mental health for first responders. Having a mental health support system for a group with low morale can only help improve performance in the field. 
Furthermore, these plans require a lot of money. Adding employees and providing expansive rehabilitation policies are not cheap. However, her background in financial capacities could make the demand for increased funds not as daunting. In fact, the city will get $500 million from the American Rescue Plan Act, which Jones aims to allocate to small business and mortgage relief. Even though not directly related to criminal justice, those finances improve the community's ability to take on an intersectional approach to tackling crime. 
Jones' criminal justice reform plans aim to make St. Louis a safer, more inclusive community. However, there are both financial and political obstacles on the way to getting there.