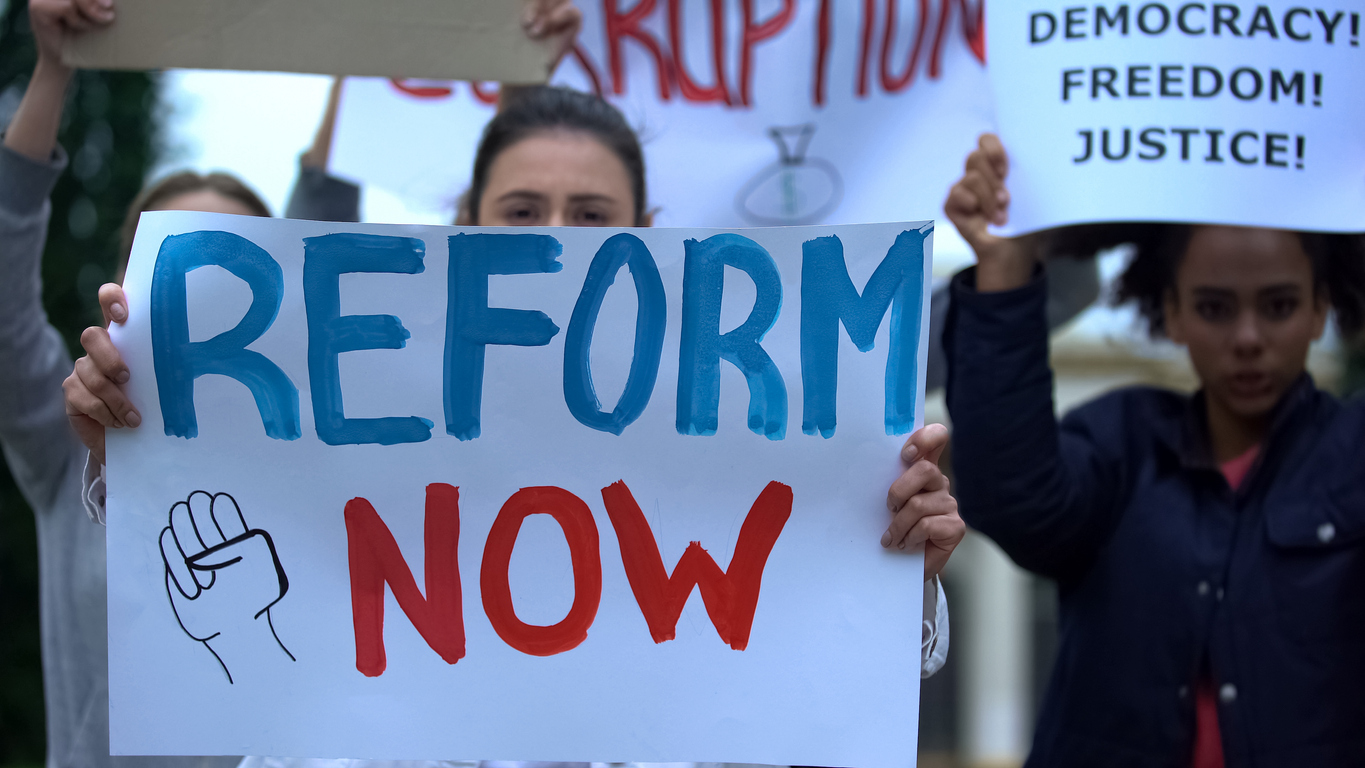 14 Apr

What The People's Justice Guarantee Does (And Doesn't Do)

U.S. Representative Ayanna Pressley (MA-7) first introduced "The People's Justice Guarantee" as House Resolution 702 in 2019. Rep. Pressley worked with several justice-focused nonprofit groups to develop the resolution. It addresses a wide range of issues with the criminal justice system and proposes a framework for reconciling them. The resolution went nowhere after being introduced in the House and referred to two committees.

However, on Mar, 11, Rep. Pressley reintroduced the resolution. With the current wave of justice reform around the country, will the outcome be different this time around? And if it passes, what would that even mean?
Rep. Pressley has pulled no punches in her public comments.
Rep. Pressley has been consistently candid in her speeches, on her Twitter account and with the media. So it should come as no surprise that she did not hold back talking about the bill. "The US criminal legal system is racist, xenophobic and fundamentally flawed," reads the first sentence of her official summary of the bill. It doesn't get any less direct from there, either.
In an interview with ESSENCE in 2020, she was no less blunt about the issues. During the interview, she opened up about her experiences growing up with a justice-impacted father. She also described the overall urgency of the situation. "These are not abstract things for me," she said. "I'm just like one out of four children in my district that I represent—and one out of 28 children in our country—who have an incarcerated parent, loved one or caregiver."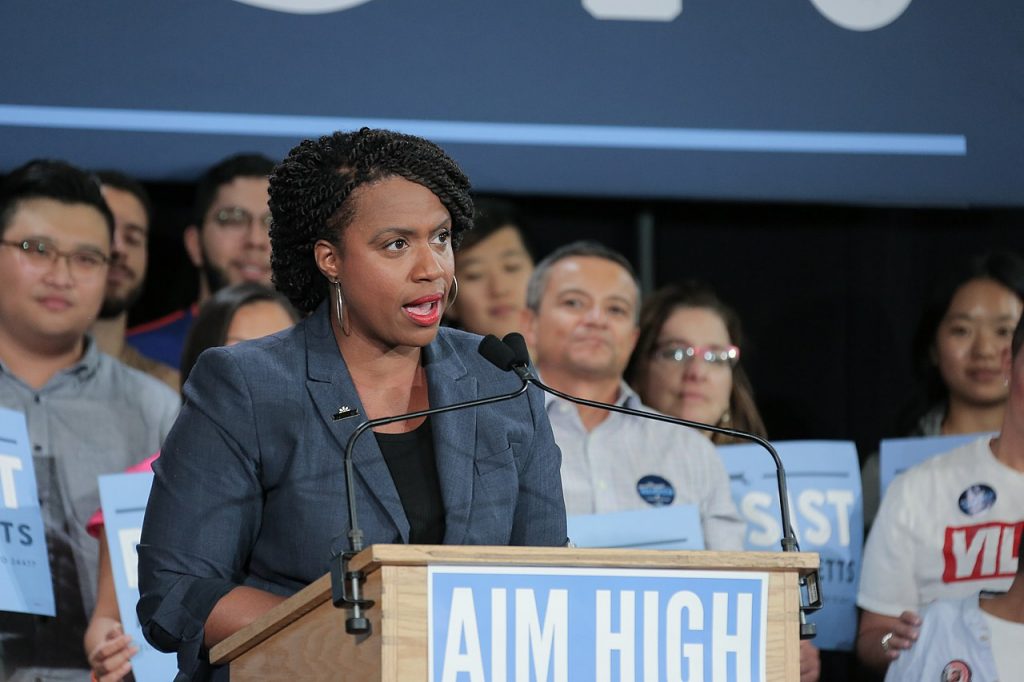 The first section of H. Res. 702 lists a variety of grievances against the criminal justice system.
The language in the text of The People's Justice Guarantee is no less straightforward. Within its first 11 pages, the resolution recognizes no fewer than 62 separate grievances with the American criminal justice system.
The resolution spares no words when talking about these issues. It confronts the origins of the American system directly. "Whereas the American legal system duplicates and maintains systems of oppression that can be traced back to slavery,"
Similarly, the resolution addresses mass incarceration directly. It offers sobering statistics to support its conclusion that it has "become the most incarcerated country in the world." For example, it mentions that the United States has four percent of the world's population, yet 21% of its prisoners.
The resolution also calls out issues with disproportionate incarceration and policing. It discusses the effect this has on Black and Brown communities. The resolution also points out issues with policing and incarceration within the LGBTQ+ population.
In addition, H. Res. 702 points out the toll incarceration takes on an individual's physical, mental and financial health. It also recognizes the effect incarceration has on a person's family.
Finally, the resolution singles out the infamous The Violent Crime Control and Law Enforcement Act (also known as the "94 Crime Bill"). For instance, it points to the bill as one of the leading reasons for the current situation. The resolution goes so far as to suggest that the bill affected the nation's entire perception of criminal justice. "[T]he 94 Crime Bill put forward the false view that punitive systems of policing and prisons lead to public safety and are necessary to combat ''violent'' crime."
In short, if you've heard of an issue with the criminal justice system, it is likely included in H. Res. 702.
The People's Justice Guarantee also lays out an agenda for addressing these issues.
As many pages as H. Res. 702 spends addressing issues with the justice system, it spends twice as many laying out a framework for dealing with them. It does so in the form of commitments to "begin a large-scale decarceration effort to reshape the American legal system."
The commitments are grouped around four main areas of reform: (1) reducing jail and prison populations, (2) creating better conditions for incarceration, (3) ending wealth-based discrimination and corporate profiteering and (4) investing in justice-impacted communities.
Reducing Jail and Prison Populations
The first idea is simple: reduce the jail and prison populations. Lawmakers can do this in a variety of ways:
expanding access to diversion programs and restorative justice initiatives,
decriminalizing consensual sex work,
decriminalizing low-level offenses such as drug-related crimes and theft. It commits to recognizing these crimes as byproducts of poverty, homelessness, addiction and other social ills,
ending the death penalty and life sentences without the possibility of parole,
legalizing marijuana, and
imposing sentencing limits for all crimes.
Creating Better Conditions for Incarceration
The second one is not complicated either. Lawmakers can create better conditions for incarceration by doing the following:
eliminating solitary confinement,
expanding visitation,
housing trans people in accordance with their stated gender identity,
offering higher-quality mental and physical healthcare,
providing substance use therapy to people in prison,
offering hormone therapy to people in prison,
increasing access to vocational education,
increasing access to scholarly education and Pell Grants, and
ending the use of forced labor.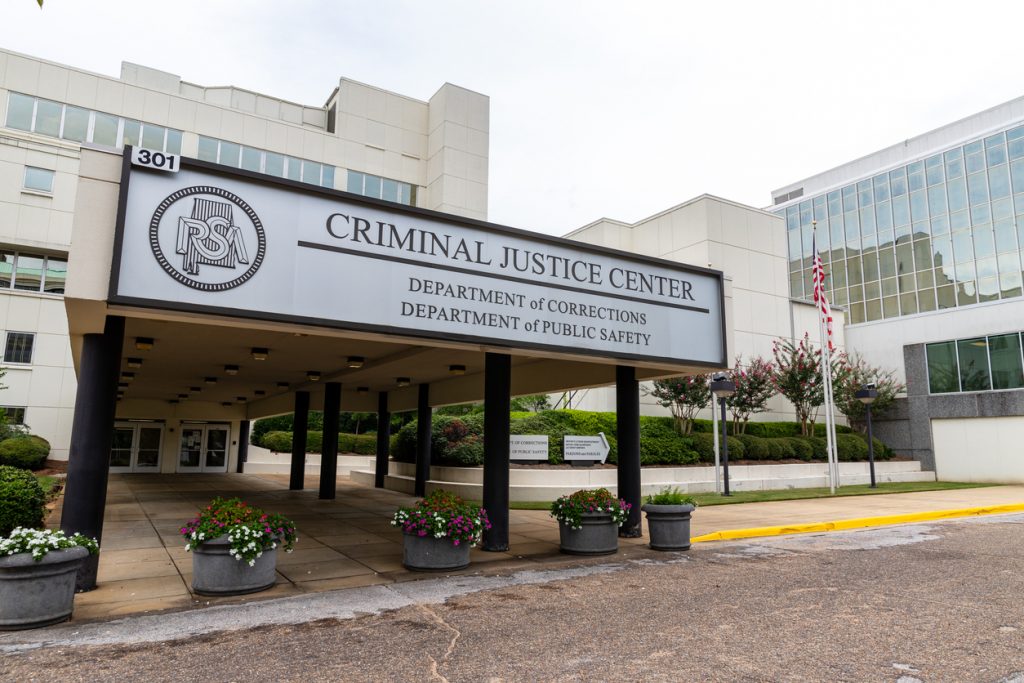 Ending Wealth-Based Discrimination and Corporate Profiteering
The third way is more complicated on its face. But the concepts behind ending wealth-based discrimination and corporate profiteering are simple. Lawmakers can
eliminate all contracts with private prison interests, including immigration detention centers,
end the cash bail system,
eliminate fines and fees for supervision such as probation and parole,
prohibit incarcerating people for debt alone, and
create robust transition reforms by removing restrictions on housing and employment and expanding access to voting and public assistance.
Investing in Justice-Impacted Communities
Finally, lawmakers can put their money where their mouths are (so to speak) and invest in justice-impacted communities. They can do this by
stopping the transfer of military equipment to local police departments,
diverting resources away from low-level crimes and move them toward solving more serious crimes, including homicides, shootings and sexual and domestic violence,
placing limits and restrictions on firearm sales and production,
ending qualified immunity,
creating and enforcing policing standards on de-escalation, use of force and crisis intervention, and
Creating a non-911 emergency number for trauma and crisis intervention services.
House Resolution 702 doesn't make any specific legal changes, but that is beside the point.
Officially, Rep. Pressley's resolution is just that — a resolution. In other words, it doesn't officially change anything. Instead, it calls for a complete overhaul of the justice system. But, if it passes, that system will remain fully intact. At first, anyway.
However, that's not to say that the resolution is meaningless or without consequence. Far from it. Activists and people in social and criminal justice circles have been trying to address these very same issues for decades. Therefore, the possibility that the House might pass a resolution that officially recognizes the injustices of the American criminal justice system is a very big deal.
However, as with any other issue, admitting there is a problem is the first step to solving it. The People's Justice Guarantee would put the government on record admitting to at least 62 of them. Above all, it creates a well-defined set of guidelines and commitments to enacting change. Time will tell if the House is more ready in 2021 to make those commitments than they were in 2019.