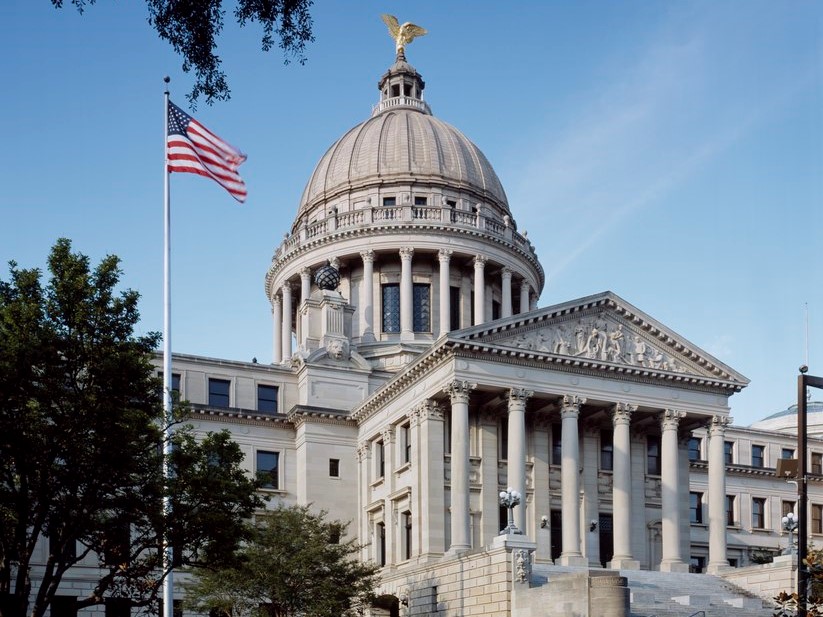 05 Apr

Now Is A Critical Point for Mississippi Criminal Justice Reform

In Mississippi, criminal justice reform advocates and legislators are working diligently this legislative session. Through three bills, they want to make it easier for prisoners to be eligible for parole and have access to reentry services. The bigger goal of the proposed legislation is to remedy older criminal justice laws. However, if no changes happen this year, state taxpayers may have to pay for seemingly irreversible damage. That's why it's critical point for Mississippi criminal justice reform.
Some Quick Statistics on Mississippi Criminal Justice Reform
Mississippi has four state prisons: Parchman State Penitentiary, Southern Mississippi Correctional Institution, Central Mississippi Correctional Facility and Wilkinson County Correctional Facility. There are also four federal prisons. Although a smaller state, Mississippi has the second highest incarceration rate in the country. According to the Prison Policy Initiative, Mississippi's incarceration rate is 1,039 out of 100,000. That statistic is higher than for the entire United States as a whole, which has an incarceration rate is 698 for every 100,000 people. People of color are overrepresented in their prison system as well. Black prisoners comprise around 57% of the prison population, and Latino prisoners comprise 12%.
Today's Biggest Problems in Mississippi Prisons
Mississippi's prison system is at a critical point. Currently, Mississippi is under fire for losing lives in its prison system. Since Dec. 2019, 120 prisoners have died in the state's prisons. This is part of growing concern about mortality rates in American prisons. Many of the lives lost were because of violent acts between prisoners. The number of deaths continues to rise with the coronavirus pandemic impacting all prison systems throughout the country. As a result of so many lives lost in such a short amount of time, the Trump Administration's Department of Justice launched a federal investigation in 2020. Today, Attorney General Merrick Garland is continuing the investigation. 
Alabama was in a similar situation recently. The state had 24 homicide deaths over two years in their prisons, and a federal investigation followed. As result, taxpayers paid $1 billion in order for the prison system to meet federal mandates in order to fix their system. The same could happen to Mississippi citizens if the investigation determines it should be done. And prisons are already huge part of state and federal budgets to begin with.
Several similarities between Mississippi and Alabama stand out.
Two commonalities stand out between Alabama's previous position and Mississippi today. First, both states had unsustainable incarceration rates. As already mentioned, Mississippi is the second most incarcerated state. According to Empower Mississippi, taxpayers already spent $3.2 billion to maintain the state's prison system over the last decade. If no changes occur, Mississippi citizens may have to pay even more.
Second, both states lacked rehabilitative services. Mississippi is one of the strictest states when it comes to parole-eligibility guidelines. The cause goes back to laws from 1995. That year, it was required that prisoners serve 85% of their sentence before being eligible for parole. This led to putting a lot of people in the prison system with few ways to get out of it.
Mississippians See the Potential for Some Reform Measures
In this year's regular session, there are three criminal justice reform bills: S.B. 2795, H.B. 525 and H.B. 465. H.B. 525 is an omnibus criminal justice reform bill, so it compiles several reforms into one piece of legislation. H.B. 465, also known as the "Compassionate Parole Eligibility Act," makes it easier for non-violent offenders to be eligible for parole. And S.B. 2795 is the state senate version of H.B. 465.
Collectively, the bills aim to decrease the mass-incarceration problem Mississippi faces. Furthermore, the bills increase access to reentry programs. This only benefits the state's economy. At some point, about 90% of prisoners in Mississippi will eventually be out of the system. If these bills pass, it ensures that those 90% can leave prison behind with resources to start a productive life for themselves and their families.
Not only would this legislation help recent incarcerations, but those impacted by the 1995 legislation as well. One of the H.B. 525 sponsors, Representative Kevin Horan, explains how the bills seek to amend the laws passed in 1995. As he told Mississippi Today, "I'm looking to make those individuals that have (parole) eligibility prior to '95 for those individuals after '95 to have the same or similar parole eligibility."
Will Mississippi Criminal Justice Reform Actually Happen?
These bills proposed are not for the first time. As recently as 2020, Governor Tate Reeves vetoed similar criminal justice reform bills. According to Mississippi Today, the governor claimed the efforts and bills to be "well-intentioned" but "went too far." The specific bills proposed were H.B. 658 and S.B. 2123. Together, the bills aimed to make it easier for prisoners to be eligible for parole and get into workforce training programs.
Although that may make the chances of success for today's bills seem slim, there are criminal justice reform bills that passed. In 2014, H.B. 585 passed in order to tackle mass incarceration. Once the bill was active in 2015, the prisoner population decreased from 20,000 to 18,000. Although a step in the right direction, the bill's passing does not help with the current dilemma Mississippi faces. Passing the series of bills this year is a multi-faceted way to reduce prison populations alongside recidivism rates.
Not only do direct criminal justice reform bills need to be passed but adjacent bills that can heavily impact whether recidivism rates can remain low for following generations. Bills in the 2021 legislature that focus on fair housing and rebuilding community schools are essential for preventative measures. One example is H.B. 1218, which is called the "Mississippi Fair Housing Act." Another would be H.B. 302, which focuses on establishing community schools that have a holistic approach to education.